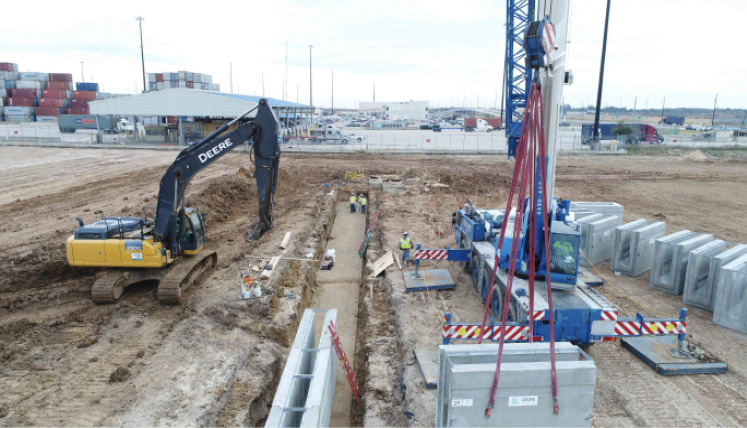 A solid financial case can be made to use precast concrete more broadly in projects.
Decades ago, some bright guy built his own septic tank with forms, casting the concrete structure first and then installing it. His neighbors asked if he could help them do that, too. Boom. Precast as we know it was born.
Modern precast is critical infrastructure, immense and, by definition, hidden. A hidden asset presents a huge problem. Being out of sight and out of mind prevents the awareness necessary to inspire the creative engineering that expands an industry. That's where Asher Kazmann, president and CEO of Locke Solutions of Houston, steps in.
A member of the National Precast Concrete Association's board of directors, Kazmann cites education as the biggest problem facing the industry. That is a bold statement in the face of labor shortages, material shortages and spiraling fuel costs. Let's take a look at why he is on the mark.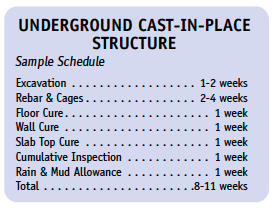 Consider a moderately complicated concrete structure 10 to 15 feet below grade. The time it takes to complete traditional onsite fabrication is more than two months. Due to potential errors from one-off fabrication of the cage—caused by inconsistent labor and concrete quality and segregation—a relatively high factor of safety must be enforced. More time and more material to correct any errors lead to more costs.
Contrast that to installing a precast structure that was fabricated in a controlled manufacturing environment. At most, it would take a week to excavate, prep and then place the structure—and the quality is guaranteed. In the slinky we call jobsite scheduling, saving two months means reduced costs. Do you stay on the jobsite after excavation for more than a month to build the cage and pour the slabs, or do you bring in a precast product and install it in a day?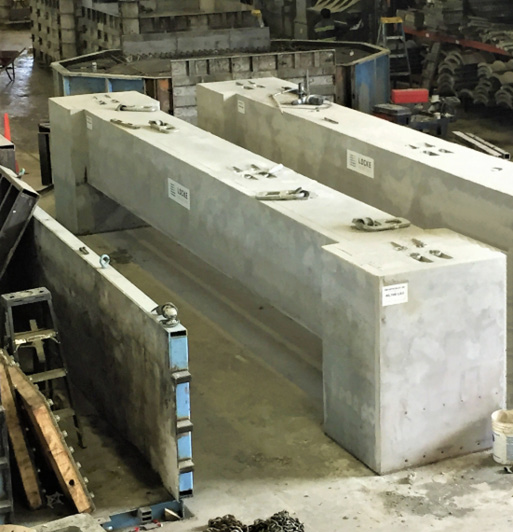 Quality control for infrastructure is critical to mitigate liability, and now there is a strong drive to go paperless. The precast process assures critical issues like cage distance from the surface and concrete quality are maintained and electronically documented. For instance, precasters must use very high-quality materials, often in the 8,000-plus psi range at 28 days, to ensure they can move the structure the very next day. Cast-in-place simply cannot compete.
So, what's the problem? A solid financial case can be made to apply precast more broadly, including for complicated structures. However, the hidden nature of precast removes it from the imagination of the engineers. Plus, the contractor is typically only concerned about component cost, ignoring the added cost of scheduling and long-term liability due to quality control.
Kazmann cites a hypothetical job that would take $50,000 for a precast component but only $45,000 for cast-in-place construction. Once a contractor uses precast and realizes the hidden savings, it's like a light switch turning on. From then on, for all possible jobs, the contractor works directly with the precaster, who often provides engineering support.
While not typically selling to engineering firms, Kazmann has found a way to reach them through lunch-and-learns and plant tours. The engineering team comes out to see the plant and inevitably says, "Oh, I didn't know you could do that … we have a project that would be perfect." The lightbulb is switched on.
Skyscrapers are being built in Asia in 28 days with components built offsite and assembled onsite. The future for expanding the scope and application of precast in North America is bright. Following Kazmann's lead, we just need to educate engineers and contractors and take the bushel basket off the light.
FOREWARNED IS FOREARMED: CARBON ACCOUNTING IS COMING
In March, a Wall Street Journal article reported that a company founded in 2019, which can measure the carbon footprint of Parmesan cheese shavings for a salad maker, was recently valued at $1 billion by its investors. The company is Watershed Technology Inc., and the company founder is 29 years old.
Ouch. In our industry, we still work for a living.
The global market for technology firms that track carbon dioxide emissions in the supply chain had just south of $400 million of venture capital investment in 2021, according to WSJ reporter Jean Eaglesham.
Carbon reporting is critical for our industry. We must learn to measure the carbon footprint of ready-mix concrete or be fleeced by all the other players in the supply chain. EPDs (embodied carbon disclosures), which track CO2 in the supply chain, are THE key to unlocking incentives and assigning credit for reducing the carbon footprint.
Once under the realm of government organizations, incentives for carbon reduction are going mainstream. Many infrastructure providers and, more importantly, their financial partners are demanding demonstrated reduction in CO2 for the construction process.
Two solid citizens in our industry addressing this issue are CarbonCure Technologies and Concrete AI. (See November 2021 Tech Trends sidebar.) There will be more. Stay tuned: This disruption is real.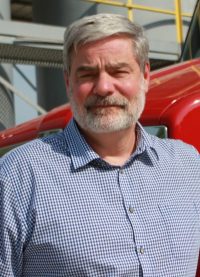 Craig Yeack has held leadership positions with both construction materials producers and software providers. He is co-founder of BCMI Corp. (the Bulk Construction Materials Initiative), which is dedicated to reinventing the construction materials business with modern mobile and cloud-based tools. His Tech Talk column—named best column by the Construction Media Alliance in 2018—focuses on concise, actionable ideas to improve financial performance for ready-mix producers. He can be reached at [email protected]