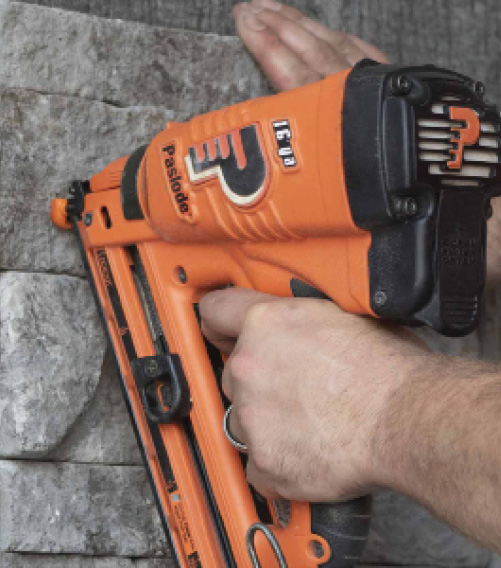 Evolve Stone Mortarless Series manufactured stone veneer, cast to enable installation with pneumatic nail guns, took Most Innovative Building Material and Best of Show honors in the National Association of Home Builders' Best of IBS Awards program. Awards in eight categories were presented to 2022 International Builders' Show exhibitors with a product embodying "the best combination of design, functionality and innovation, as well as its usefulness to consumers and/or home builders." The show drew 40,000-plus to the Orange County Convention Center in Orlando, Fla.
"Given the shortage of skilled masons, and demand for realistic stone for both interior and exterior use, manufacturers have been scrambling to develop an authentic-looking, easy-to-install, jobsite friendly 'stone' siding product," observed one IBS panel judge. "In my opinion, Evolve Stone checks all the boxes. It looks and feels like real stone. It is easily installable with a nail gun and finish nails. It cuts like wood and is impervious to moisture. A beautiful product that, provided the price is right and is readily available, will likely be a big hit."
"The innovation and sustainability of the entries were evident in all aspects of products and services, but the biggest take away I saw from a judging standpoint was the efforts to create products that were easy to install for contractors and the ease of use for the end user," noted Pat Coveny of Illinois' Arch Construction Management Inc.
"This year's winners represent innovative and aesthetically-pleasing designs and functions," affirmed fellow judge Tom Wong of Danielian Associates, Irvine, Calif. "These products enhance building procedures and solve solutions in all aspects of residential construction."

WESTLAKE FINISHES BORAL BRAND TRANSITION
Two years of strategic geographic and category acquisitions across North American residential and commercial building markets—capped by a $2.15 billion deal in October 2021 for the Boral Building Products business—has culminated in the Westlake Royal Building Products launch by Houston-based Westlake Chemical Corp. The business spans precast Cultured Stone, Eldorado Stone and StoneCraft veneer series for exterior and interior conditions; Boral concrete and clay tile roofing; windows, siding and trim; plus, DaVinci Roofscapes. The brand's early-February debut timed with the International Roofing Expo, New Orleans, and International Builders' Show, Orlando.
"Westlake Royal Building Products represents our depth of experience and ongoing commitment to quality, innovation and customer relationships," says Vice President of Marketing Steve Booz. "We go to market with a broader, more diverse range of products, services, and solutions that meet the needs of architects, builders and homeowners throughout North America." — www.WestlakeRoyalBuildingProducts.com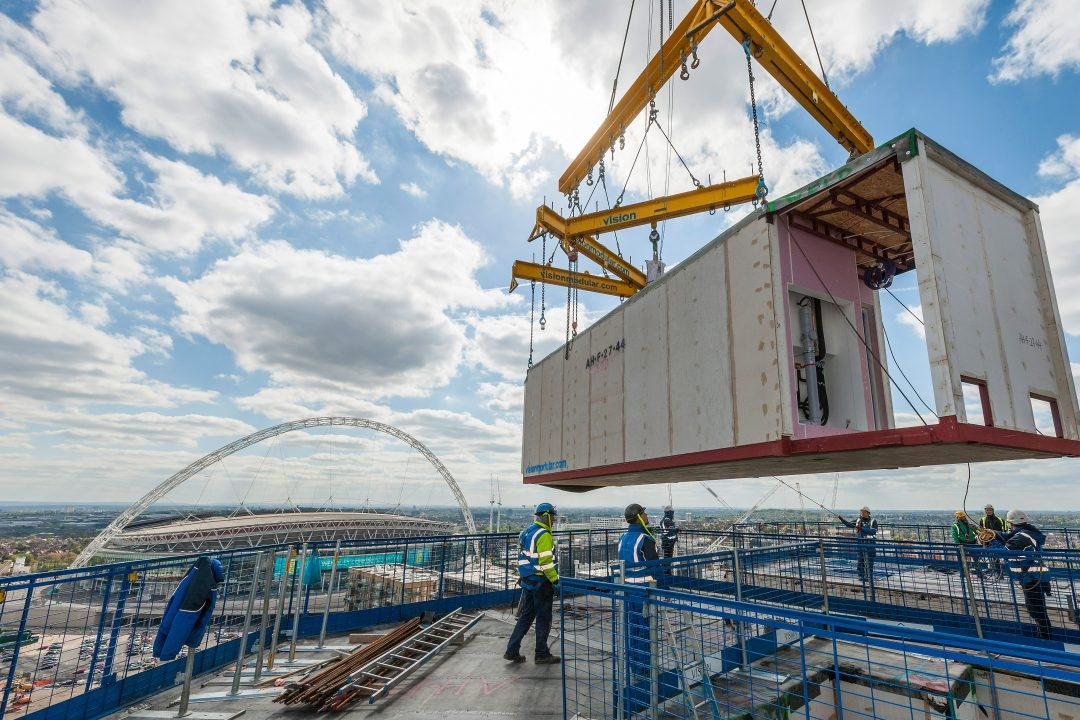 EXPANDED DISTRIBUTION
York, Pa.-based Wolf Home Products, an innovator and leader in the building products industry, has secured exclusive distribution of Evolve Stone throughout its Northeastern and Mid Atlantic network of independent dealers. Wolf Home will initially be offering the manufactured stone veneer in 13 states from Maine to Virginia, adding the series to a broad portfolio of home envelope building products.
"With demand for low maintenance building products greater than ever, we are thrilled to add Evolve Stone to our lineup of innovative products," says Wolf Home Products CEO Craig Danielson. "By adding this product category, we are better positioned to serve contractors and homeowner's building and remodeling needs."
"We are proud to be partnering with Wolf Home Products to bring consumers in some of the harshest weather climates a realistic stone veneer they can rely on for years to come," adds Evolve Stone CEO Greg Fritz. — www.evolvestone.com; www.BuildersShow.com/bestofibs
MODULAR CONCRETE
A precast concrete building system specialist and technology licensor earned the Global Innovation Award at the International Builders' Show in Orlando. Hüga Technology promotes its modular construction method for home, school, hospital and retail projects, underscoring finished structures' affordable and sustainable characteristics. The Córdoba, Argentina company cites North American installations and representation. — www.hugatechnology.com