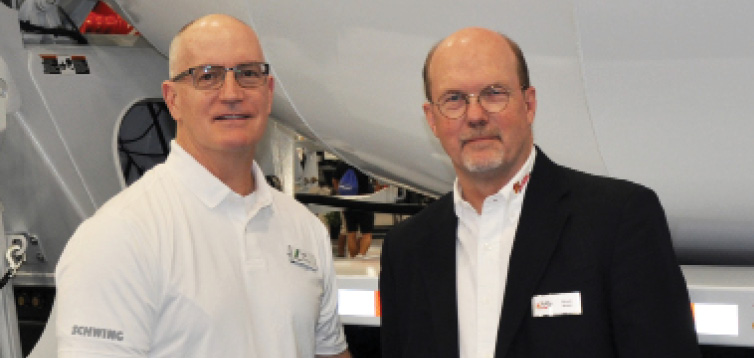 Minnesota-based Integral dx consummated the rollout of its namesake series mixer truck and component line at World of Concrete 2022. A Las Vegas Convention Center booth featuring two mixers and a drum extended an official market introduction that kicked off during the National Ready Mixed Concrete Association's 2021 ConcreteWorks Expo.
Integral dx is initially focusing on Conventional Series II and Booster Series II models, each based on mixer technology assets and related intellectual property acquired in 2020 from concrete pumping equipment leader Schwing America Inc. The manufacturer is offering packages with 10-, 10.5-, 11- or 12-yd. drums and ZF P7300 or CML12 gearboxes. Among top features differentiating the Integral dx-Schwing Legacy model from other market offerings, the company cites:
Precision mix function that monitors a load's progress and automatically adjusts drum rpm;
Optional inclinometer that works with angle sensors to optimize drum speed; and,
Load function that senses a new batch, keeping the truck and drum rpm running independently and lowering overall revolutions.
Integral dx is part of Ritalka Inc., a Montvideo, Minn. family of businesses performing contract engineering and manufacturing services for mobile equipment manufacturers. Ritalka President Kevin Wald leads a five-member Integral dx management, engineering and sales team. — www.integraldx.com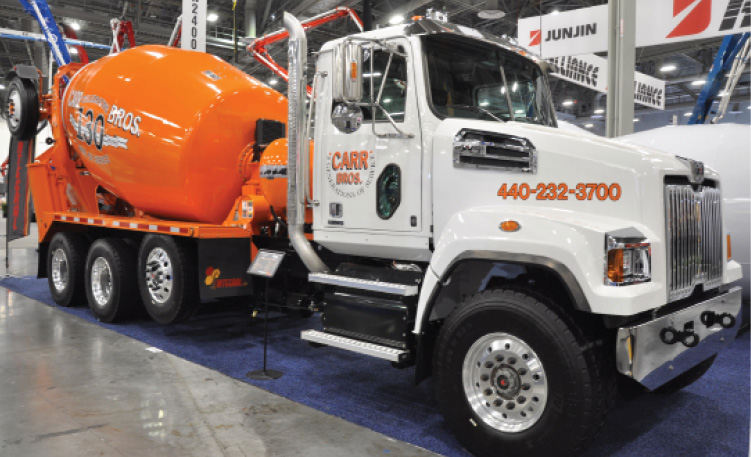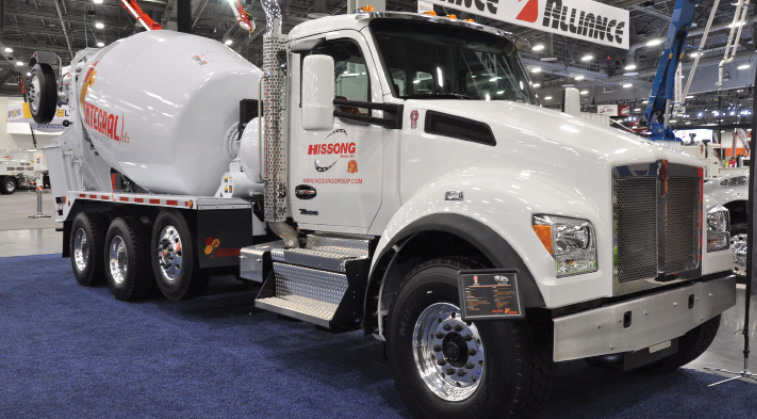 Integral dx teamed with Kenworth Truck Co. and Ohio dealer Hissong Group to dispatch a signature Schwing Legacy Booster Series II mixer to Las Vegas. The Kenworth T880-mounted truck is bound for a customer of Hissong, whose dealerships serve markets from Columbus to Toledo to Youngstown. A second Booster Series II, mounted on a Western Star 4700, will join the fleet of one of Ohio's oldest ready mixed operators, Carr Bros.