Sources: Dayton Superior Corp., Dayton, Ohio; CP staff
Dayton Superior has acquired Kodi Klip LLC of Lebanon, Tenn. from managing partner LoJac Holdings Corporation, Inc. Integration of the business is scheduled over the next six months and will see Kodi Klip transition to a concrete construction brand family led by Symons, Accubrac and Unitex. Operations will continue for an interim period at the Kodi Klip home office, but transition to Dayton Superior's Ohio headquarters by year end.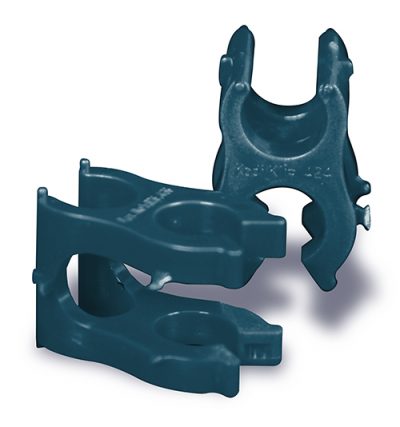 Fabricated from polycarbonate resin, the Kodi Klip Rebar Connection System imparts secure, four-way grip holds for cast-in-place or precast concrete reinforcing mats and cages. The system is promoted for its speed of installation as measured against wire-tying alternatives; reduced injury risk; and, potential to eliminate the need for expensive, welding-grade rebar. It encompasses 10 Imperial and 15 metric Klip sizes for #3 to #6 and 6- to 20-mm rebar, along with corner Klips plus four installation gun models and gun extension handles.