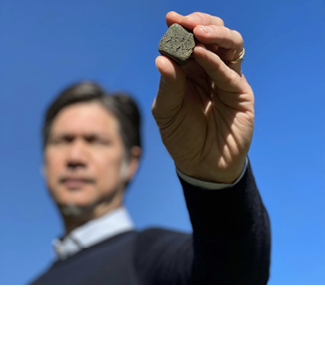 In a joint project at the Very High Concentration Solar Tower of Spain's IMDEA Energy, Cemex S.A.B. de C.V. and Swiss sustainable fuels specialist Synhelion report processing of the world's first "solar clinker." Research and developments teams set up a pilot batch production unit to weigh and transfer limestone, clay and other raw feeds through calcining and clinker phases at 1,500°C or higher temperatures. The two phases typically represent 40 percent of carbon dioxide emissions linked to finished portland cement.
The pilot marks the first successful portland cement calcination and clinkerization ever achieved using only solar energy. Next up in their agenda, Cemex and Synhelion aim to produce solar clinker in larger quantities as they work toward a cement plant scale pilot.
"The production of the first solar clinker is an exciting milestone for this transformational technology. It is proof of our commitment to deliver tangible outcomes through innovation to achieve our goal of delivering only net-zero carbon dioxide concrete by 2050," says Cemex CEO Fernando Gonzalez.
"Our technology converts concentrated sunlight into the hottest existing solar process heat—beyond 1,500°C—on the market," adds Synhelion CEO Dr. Gianluca Ambrosetti. "We are proud to demonstrate with Cemex one specific industrially relevant application of our fully renewable, high-temperature solar heat."
The initiative is part of Cemex's Future in Action program, which focuses on reducing the carbon footprint of its operations and products. An essential part of the strategy is the work of Cemex Ventures, a global investment arm supporting construction-aligned start up technology developers, and the producer's R&D Center in Switzerland. Through them, Cemex is discovering and investing in the companies with the potential to provide proven, scalable technologies to achieve carbon neutrality.
DIGITAL SUPPORT
Software from Pittsburgh-based Ansys is helping Synhelion steer clients toward net-zero emissions by augment solar fuels development. The solar energy specialist became a member of the Ansys Startup Program in the beginning of 2020 when cooperation with the Swiss Elite Channel Partner CADFEM started. As global pioneer in the field of sustainable solar fuels, Synhelion uses Ansys' multiphysics simulation solutions and high-temperature solar heat to convert carbon dioxide and water into solar gasoline, diesel or aviation fuels that are compatible with conventional internal combustion engines and aircraft turbines.
To perform the conversion, mirrors reflect the sunlight and concentrate it directly onto a solar receiver where a heat-transfer fluid is heated to temperatures up to 1,500°C, or 2,732°F. The solar heat is then used to drive a thermochemical reactor that produces sustainable fuel. Synhelion leverages Ansys' computational fluid dynamics and finite element analysis software entrusting Fluent and Mechanical platforms to understand the complex flow and replicate thermo-fluid dynamics to validate capable equipment amid scorching temperatures.
By capturing concentrated solar energy directly in a thermochemical process, Synhelion can exploit 100 percent of the light spectrum, rather than employing photovoltaic panels, where only 20 percent of the light spectrum can be utilized. Further, Synhelion's thermal energy storage technology enables low-cost solar heat round-the-clock—a significant advantage over methods requiring expensive electricity storage for continuous operation.