Source: Holcim US, Chicago; CP staff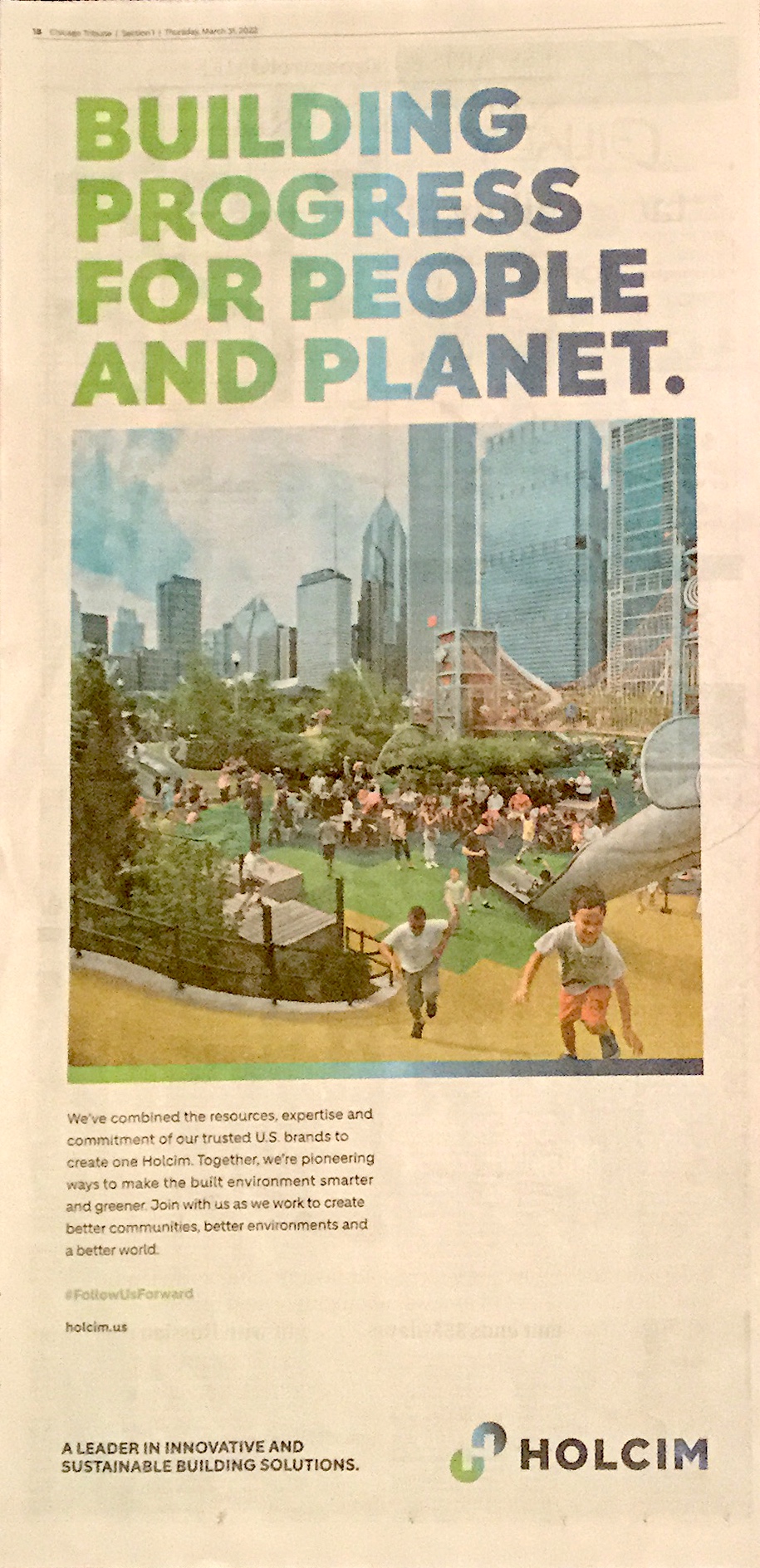 LafargeHolcim in the United States has unveiled its new identity, Holcim US, uniting legacy brands and strengthening the cement, aggregate and concrete producer's purpose "to build progress for people and the planet." The transition is the first within Holcim Group and represents what management notes is a significant milestone.
"The Holcim US identity is inspired by our talented people, rich culture and commitment to building a sustainable future," says Holcim US Aggregates & Construction Materials CEO Jay Moreau. "We're coming together as one team to accomplish ambitious goals in sustainability and innovation, and to deliver on the value proposition for us and our stakeholders."
Between cement, aggregates, concrete businesses under namesake, Lafarge, Aggregate Industries, Lattimore Materials and other brands, Holcim US operates in 43 states. As the country's leading building materials provider, it partners with engineers, architects and customers to develop durable, low-carbon approaches to construction projects.
"As Holcim US, we now share a common purpose and vision that draws on the Group's rich 200-year heritage of building progress," affirms Holcim North America Region Head Toufic Tabbara. "As the company transforms to become the global leader in innovative and sustainable building solutions, our US organization becomes even more closely linked to the leadership position that Holcim Group has been building globally."
In July 2021, the Swiss parent moved on from the LafargeHolcim banner—established upon the 2015 Lafarge Group and Holcim Ltd. merger—noting how Holcim Group stands for making cities greener; empowering society with smarter infrastructure; improving living standards for all; and, building more with less. Becoming a net zero company, Holcim puts sustainability at the core of its strategy and drives the circular economy as a world leader in recycling.
Related articles
Holcim simplifies identity, respects Lafarge connection