Vulcan Materials Co. has appointed Vice President – Finance Mary Andrews Carlise as successor to Senior Vice President and CFO Suzanne Wood, who has announced a September 2022 retirement. Also within the producer's C-suite, Vice President – Human Resources Darren Hicks has been named to a newly created post, senior vice president and chief human resources officer, effective this month.
"Suzanne's leadership has played an important role in our success, including our ability to deliver growth and enhanced profitability, despite inflationary pressures and challenges from the pandemic. Our sound financial position reflects her close attention to balance sheet strength, cash generation and return on invested capital," says Vulcan Chairman Tom Hill. "Mary Andrews has been a standout leader in our Finance group and deeply involved in all aspects of our business for the past 16 years."
"Darren brings to this new role a wealth of experience, and importantly, a deep understanding of Vulcan's culture from his 27 years with the Company," he adds. "We believe strongly that our culture and our people are key to our success. During his tenure, Darren has been a champion of mentoring and diversity and inclusion initiatives."
"Our Board and management team understand the importance of succession planning across all senior leadership positions in order to develop talented leaders and deep bench strength," Hill concludes. "With Mary Andrews as our chief financial officer and Darren Hicks as our chief human resources officer, we will move forward with our aggregates-focused strategy without missing a beat."
Brickworks North America Corp. subsidiary Glen-Gery Corp., Wyomissing, Pa., has acquired one its top architectural customers: Upper Marlboro, Md.-based Capital Brick, a leading masonry products distributor serving the Washington D.C. metropolitan area since 1981. The bolt-on deal expands Glen-Gery's Maryland and Virginia footprint, dovetails the recent opening of a design studio in Baltimore's Fells Point neighborhood, and coincides with the building of a Manassas, Va. masonry supply center.
"The acquisition of Capital Brick supports our strategic investment in the architectural and design community," says Brickworks N.A. President Mark Ellenor. "This long-established and well-known business will help drive sales of our premium architectural products."
Since entering the North American market in 2018, Australia's Brickworks Ltd. has acquired three major producers, along with 17 Illinois and Indiana masonry supply centers in a 2021 deal with Southfield Corp. Capital Brick expands the producer's North American network of integrated distribution locations to 27.
Eagle Roofing Products is expanding production capacity and preparing launch of a refreshed color palette for the Arizona, California, Nevada and Western Canada markets. The Rialto, Calif. producer's 2022-2023 Western offering will span approximately 100 flat concrete roof tile choices, including 35 new products and 80-plus high or medium profile selections.
"Eagle Roofing Products has thrived for over three decades because of our commitment to unparalleled craftsmanship and excellence in customer service. We also have a relentless drive to keep evolving by exploring opportunities to expand and renew our concrete roof tile collection, supporting the beauty in exterior design while delivering high-performing roofing products that our customers can count on," says Director of Marketing Lissette Pamplona. "Over the past two years we have worked with colorists, architects and builders to ensure our offering aligns with today's needs and tomorrow's trends."
Eagle's efforts to refresh its color and profile offering aligns well with a strategy to expand production capacity in the West to meet the mounting demand for concrete roof tile in current markets while capitalizing on new growth opportunities. "Our best customers have expressed great confidence that they expect continued growth in the U.S. residential housing market in 2022 and beyond," notes Southwest Regional Director Dave Skierkowski. "We assessed our business in 2021 Q4, made some difficult decisions and executed a forward-looking approach that will enable us to significantly increase our manufacturing capacity in an effort to take care of the builders who have committed to grow with us."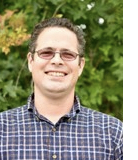 New Jersey-based low carbon cement and concrete developer Solidia Technologies has named Fred Dunand as vice president of Engineering. He arrives with 20-plus years of international experience in ceramics design, project management, plant construction, engineering, and low carbon concrete production—the latter gained during a tenure with Mississippi's Saturn Materials, successor to the CalStar Products brand of fly ash-based masonry units. Prior to the ownership transition, he served as CalStar director of Operations and special project manager. As a site superintendent for Keyria Inc. (successor to Ceric Inc.), he oversaw construction of a brick, paver and block facility for CalStar, plus clay product plants for General Shale and Brampton Brick.
California-based heavy-civil contractor and ready mixed and aggregates producer Granite Construction Inc. has announced several actions to grow its core businesses. The company has entered into a definitive agreement with Inland Pipe Rehabilitation, a portfolio company of investment affiliates of J.F. Lehman & Co., to sell Inliner for $160 million. It also intends to divest the two remaining businesses within its Water and Mineral Services operating group. During 2021 Q4, Granite Construction reorganized groups to improve operating efficiencies and better position the company for long-term growth in alignment with a new strategic plan. The new groups are California; Mountain (formerly Northwest operating group), which includes offices in Alaska, Nevada, Utah and Washington; and Central (formerly Heavy Civil, Federal and Midwest operating groups), which includes offices in Arizona (formerly in the Northwest operating group), Colorado, Guam, Florida, Illinois and Texas. As a result of the above changes to its operating groups and shift in strategy to refocus on its core civil construction and materials business, its new reportable segments will be: Construction and Materials.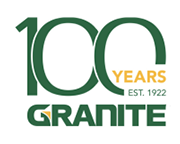 "[This] marks a significant step in the implementation of our new strategic plan," says Granite Construction CEO Kyle Larkin. "The divestiture of Inliner and the planned divestitures of Water Resources and Mineral Services reflect our strategy to refocus on our civil construction and materials business, streamline operational support functions, improve overhead efficiency and better leverage economies of scale. Our vertically-integrated business has been Granite's strength for decades."
Sakrete has crowned Kenyon Taylor (left) and Mike McMurray of Concrete Mike LLC the winners of Concrete Combat Season 1, featured on YouTube, after a live showdown at World of Concrete 2022 in Las Vegas. The season finale pitted them against Mike Hill and Dave Rose of Rose & Son Concrete in a head-to-head challenge in front of a live audience of concrete professionals and fans. In the final challenge, competitors were tasked with repairing a damaged precast concrete culvert.
Season 1 judges Dirk Tharpe, Sakrete concrete expert, and Mike Day of Day's Concrete Floors were joined by special guest judge Dave Endres of Oldcastle APG to oversee the competition and decide who would be dubbed Concrete Combat champions. Reality show host Brittany Goodwin presided over the twists and turns of the competition.
"World of Concrete is the biggest concrete event of the year, so filming the live finale of the biggest concrete competition series at the tradeshow was a must," says Sakrete Senior Brand Manager Dave Jackson.