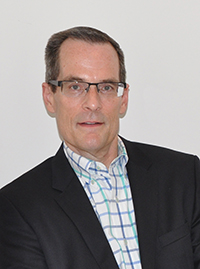 Our coverage of Environmental Product Declarations (EPDs) for ready mixed and manufactured concrete dates to 2013. The record of producers and their national associations responding to market signals calling for such documents continues to be exemplary.
This past month saw a third turning point in EPDs' evolution from a target of green building practitioners, to data files for the Embodied Carbon Construction Calculator (EC3), to a priority of the Western Hemisphere's biggest construction buyer, the U.S. federal government. The General Services Administration conducted a two-week survey of concrete producers, formally issued as "Request for Information Regarding Concrete: Environmental Product Declarations and Low Embodied Carbon Products." The agency will now analyze responses to the nine-question survey seeking information on producers' ability to provide mix-specific, cradle-to-gate Type III EPDs and insights on concrete exhibiting low embodied carbon characteristics. GSA will especially focus on zero- to high-slump mixes presented or certified as having an embodied carbon threshold lower than industry averages. The embodied carbon metric on the most widely recognized EPD type—prepared according to the ISO 14025 standard—is global warming potential, or kilograms of carbon dioxide equivalent.
The GSA survey is part of a larger effort surrounding White House Executive Order 14057, Catalyzing Clean Energy Industries and Jobs Through Federal Sustainability. It compels appropriate agencies to "promote use of construction materials with lower embodied emissions." The order steers the U.S. Departments of Defense and Transportation, along with the Environmental Protection Agency, to action paralleling the GSA survey.
GSA, DOT and Defense officials tasked with studying embodied carbon to drive construction materials or products procurement will be hard pressed to find stakeholders who have done EPD homework matching that of ready mixed and manufactured concrete producers. Working with certified EPD Program Operators like the National Ready Mixed Concrete Association and ASTM International, ready mixed producers have built a five-digit library of declarations. Their counterparts in precast, prestressed and building or hardscape unit masonry are likewise prepared to submit declarations on applicable public or private construction projects thanks to National Concrete Masonry Association, National Precast Concrete Association and Precast/Prestressed Concrete Institute frameworks.
Federal agency interest in EPDs follows two other milestones, both rooted in the U.S. Green Building Council's Greenbuild Conference. The event's 2019 staging saw the debut of the open-access EC3 tool, the industry's first database of digitized EPDs. Posted at the secure www.buildingtransparency.org portal, EC3 fosters embodied carbon benchmarking, assessment and reduction among architects, engineers, owners, contractors, suppliers, manufacturers and policy makers.
It emerged after EPD had firmly taken hold in the market, owing to adoption of the Leadership in Energy and Environmental Design green building rating system. The LEED v4 version premiered at the 2013 Greenbuild and was especially noted for incentivizing supplier or manufacturer EPD submittals. Among producers who anticipated the LEED v4 Material and Resources credit were California's Central Concrete Supply Co. and Angelus Block, which issued the first EPD for ready mixed and concrete masonry. Along with many other peers, they are prepared to field federal agency inquiries on high performance, low carbon concrete mixes.
Once the U.S. government absorbs the depth of EPD-backed ready mixed and manufactured concrete offerings at its disposal, the White House and agency heads should shift their focus from embodied to lifecyle carbon—an area where cast-in-place, precast and concrete masonry more than hold their own.