by Pierre G. Villere
It is always interesting to see how quickly our attention and focus can turn from one crisis to the next, with the former being forgotten and seen only in the rear-view mirror. Of course, the media gives us no choice, as it is their focus on the story of the moment that gets the ink.
With the war in Ukraine clearly front and center, I am not surprised the Covid pandemic has dropped almost completely out of the news. In part, it is clearly because case numbers continue to drop, and at least for now, another surge has not appeared, giving hope that a combination of vaccinations and herd immunity is finally taking root. I just hope that Covid may be reduced into a lingering, but unavoidably perpetual, number of cases as with so many other diseases.
But as Covid drifts away and is no longer the story of the moment, I decided to take a dive into understanding how our leadership, and the Federal Reserve in particular, handled the economic impact of the March 2020 shutdown of global economies, and the enormous impact their swift judgement made in salvaging what could have been an economic depression.
As has been widely reported in the popular business press, the action was simple: "Get in the boats and go." As the coronavirus pandemic upended global commerce in March 2020, Fed Chairman Jerome Powell repeatedly invoked the urgent British evacuations from Dunkirk in World War II. They devised unparalleled emergency-lending backstops to stem a financial panic that threatened to exacerbate the unfolding economic and public-health emergencies. Over the week of March 16, markets experienced an enormous shock to what investors refer to as liquidity, a catchall term for the cost of quickly converting an asset into cash. The Fed had tried to get ahead of liquidity problems that Sunday, March 15, when Powell slashed interest rates to zero at a second emergency meeting in as many weeks. They were offering nearly unlimited cheap debt to keep the wheels of finance turning, and when that didn't help, the Fed began purchasing massive quantities of government debt outright.
But that week of March 16 was a view into the economic gates of hell. Despite Fed interventions, by week's end the Dow had plunged more than 10,000 points since mid-February as investors struggled to get their arms around what a halt to global commerce would mean for businesses that would soon have no revenue. During that week, the Fed was inundated with calls urging a shutdown to trading. One Fed official called it sheer, unadulterated panic, of a magnitude that was far worse than in 2008 and 2009. Today, nearly two years later, most agree that the Fed's actions helped to save the economy from going into a pandemic-induced tailspin. The question now is what the long-term costs and implications of that emergency activism will be for the Fed, financial markets, and wider economy, but that is another topic altogether.
By Monday, March 23, the Fed announced a pledge to backstop an array of lending, and it worked. The Fed's pledge unleashed a torrent of private borrowing based on the mere promise of central bank action, together with a massive assist by Congress, which authorized hundreds of billions of dollars that would cover any losses.
No company illustrated the speed with which the Fed's announcement had buoyed investors better than Carnival Corporation, the world's largest cruise-line operator. Its business had collapsed as Covid halted cruises world-wide. Within days of the Fed's announcement, Carnival was able to borrow nearly $6 billion from large institutional investors.
Those couple of weeks, and the fast reaction by the Fed, will be inked into the economic history books forever. I just hope in the future, as economic crises of various types rock our economy and threaten our industry's financial underpinnings, future Fed officers will look at the work of our current Fed as a guide to avoiding economic disaster.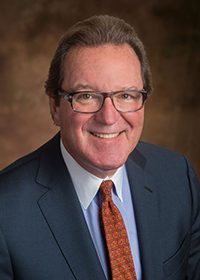 Pierre G. Villere serves as president and senior managing partner of Allen-Villere Partners, an investment banking firm with a national practice in the construction materials industry that specializes in mergers & acquisitions. He has a career spanning almost five decades, and volunteers his time to educating the industry as a regular columnist in publications and through presentations at numerous industry events. Contact Pierre via email at pviller[email protected]. Follow him on Twitter – @allenvillere.