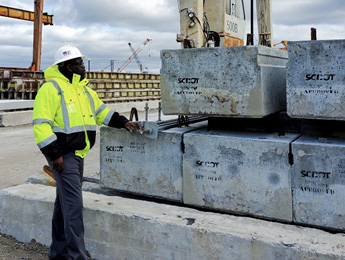 Summerville, S.C.-based Knight's Companies has strengthened its coastal Carolinas presence with the acquisition of Tekna Corp., a Precast/Prestressed Concrete Institute-certified beam, slab and pile producer, and sister company Sovereign Steel, a concrete reinforcement fabricator, both of Charleston, S.C. The businesses bring diversification to the 13 ready mixed and three precast plants Knight's Cos. operates from South Carolina Midlands and Lowcountry markets to Savannah, Ga., along with additional infrastructure contract prospects.
"While our book of business is currently focused on residential growth and commercial development, we can now offer prestressed foundation piling, bridge beams, bridge deck slabs, and rebar packages to help our customers meet South Carolina's immediate infrastructure needs," says CEO Pete Knight.
Tekna and Sovereign Steel were founded in 2005 by Eric Deierlein, who applied experience from his family's business, Republic Contracting, and sought to instill a culture of integrity and excellence. The result has been participation in some of the Lowcountry's most impactful construction projects.
"We produced the precast, prestressed beams, pilings and sheet piling for Mount Pleasant's Memorial Waterfront Park," notes Deierlein. "In fact, we've provided prestressed concrete products for several projects on the waterfront, including the foundation replacement at the Battery in downtown Charleston."
Tekna and Sovereign have recently delivered the main components for the Battery Park Pedestrian Bridge over Noisette Creek, with Knight's Redi-Mix supplying the concrete. "Being a former customer, I know Pete and others in the organization and felt I was leaving my team in good hands," Deierlein affirms. "I know my guys will have work in the future and be able to draw from a bigger bench to handle more projects."
Knight's Cos. looks forward to supporting Tekna and Sovereign Steel with its resources and taking the customer relationships they've cultivated within South Carolina to the next level, adds Pete Knight, noting "We're excited to see how this acquisition further aligns us with what our customers do and the opportunities it presents to strengthen our partnerships."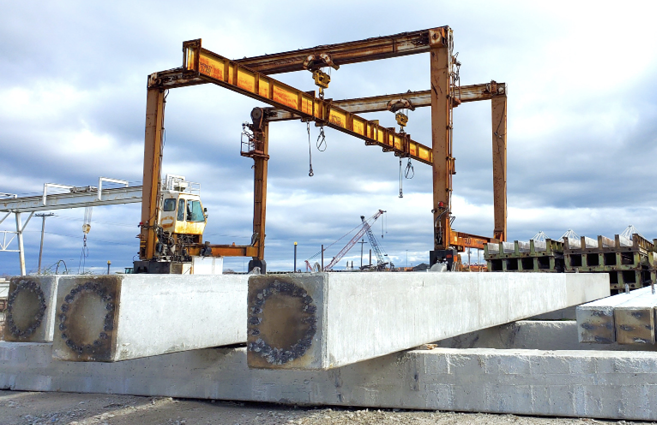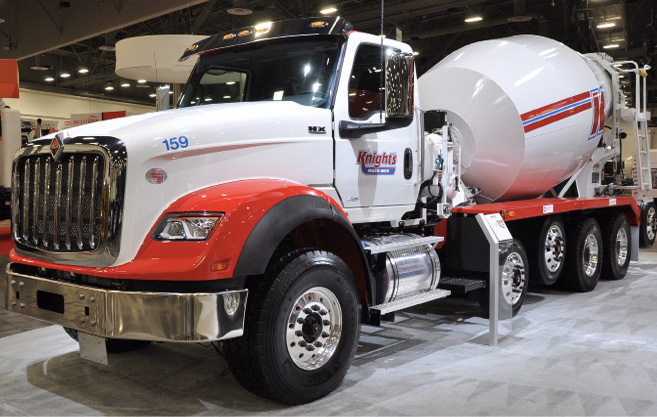 EVERCAST + WINCHESTER PRECAST
Princeton, W.V.-based Evercast, a leading precast and prestressed concrete producer in the Mid-Atlantic and Southeast United States, recently acquired Winchester Precast of Virginia. The family-owned business has been producing concrete elements and structures since 1950, enjoying a strong reputation across its home state, West Virginia, Maryland and Washington, D.C. markets.
Winchester Precast joins six other companies under the Evercast umbrella; they serve customers from the Mid-Atlantic region all the way down the East Coast to Florida, including a western-facing footprint equal to Ohio, Kentucky, Tennessee and Alabama work. The latest transaction is part of an acquisition strategy enabling Evercast to offer quicker, more reliable precast fabrication and shipments.
"As we seek to better unify our offerings for clients in markets that are often highly segmented, we were excited to acquire Winchester Precast and such a solid company," says Evercast CEO Jeff Chastain. "Their commitment to producing quality products and providing outstanding service to their customers makes them a perfect fit with our vision and guiding principles."