Ready-mix concrete is a "now" industry. Real time. No delay. It's time for us to catch up with what our kids already have: Instant access to information and collaboration with everyone all the time.
The phrase "digital enterprise" makes a ton of money for lots of advisors from big-name consultancies. They use it as a noun, verb and adverb. They tout it as the goal for all modern businesses, but they mostly wield it as a threat. Do what they say now, including pay their high-priced fees for their expertise, or your business will dry up and die.
The rarely told secret is building a digital enterprise is not that complicated. Just relentlessly ask, "Why?" Follow the money and then ask, "What if?"
The first part is overwhelmingly simple. The very next time you see a piece of paper in the business office, revert to your inner 3-year-old and ask why. The likely answer you will get is "because that's the way we do it." That answer is not good enough. Ask why we do it that way. Keep going, and going and going.
The second part is also pretty straightforward. Follow the money. Who pays for that piece of paper? Who wins and who loses?
The third part is the hardest. It requires you to imagine. You must abstract yourself from the current reality and envision a better world.
Let's say that I run a ready-mix concrete company and one morning I see Susan (name changed to protect the guilty) digging through the file room. By the way, Susan is probably the smartest person working in our company and manages the front desk. Here is how the conversation unfolds when I ask her why she's digging through files:
Susan: "One of our customers is in a dispute with their customer and wants copies of the tickets from an order last year."
Me: "Why?"

Susan: "They ask and we provide the copies. It's what we do."

That answer is not good enough. Again, I ask why. Susan researches the issue: "Our customer wants the batch weights. How should we know?" Not good enough. Research follows.
Susan: "They want to prove the mix ordered was the mix delivered."
Me: "Why?"
Susan: "That's their problem. Aren't you hearing me?"

Still not good enough. More research follows.
Susan: "Their customer is a large governmental agency that had several projects at the same time on the same jobsite. They are concerned one order was used at a wrong location but cannot find their copies of the tickets. Our customer also cannot find their copies of the tickets."
Ah, now we are getting somewhere! One of our smartest, most valuable people is now spending three hours digging through our poorly maintained files, trying to rescue our customer from their poorly maintained files, who is trying to rescue their customer from their poorly maintained files. Got it.
Considering burdened labor rates and opportunity cost for ignoring other critical accounts receivable issues, we just spent more than $500 to find three tickets from an order that generated a total of $230 EBITDA. Ouch. The order has now put us in the negative (-$270 EBITDA). Our customer probably spent more, and their customer spent even more given they are a large governmental organization. All told, finding and routing these three tickets leaked approximately $3,000 of profit from the group as a whole.
When I ask Susan how many times this scenario happens, her research shows it occurs about once a month. So, these three pieces of paper represent our expense of about $6,000 a year ($500 x 12). While not enough to justify moving to a digital enterprise, that cost was for just three pieces of paper. How many pieces of paper did you see floating around the office today?
Now, what if you could both avoid the expense and turn the scenario into more profit? What if your customer had immediate access to all prior projects, orders, tickets and information for each ticket appropriate for the application? What if your customer could then use the chain of custody to forward any information, at any time, to any of their customers?
What if your customer had this ability? Would they be willing to send more business your way? Would they send it all because now they are in "control"? Could you even push through the small annual price increases with less drama?
How much are paper-based methods costing you? Staple a $100 bill to each piece of paper in the office. Take another look at the thousands of pieces of paper littering the desks at your batch house, quality control lab and shop. That visual will guide you to a digital enterprise.
Here's the good news: Numerous solutions are available not only to address this specific scenario, but also the wider issue of information access. To compress time with readily available information 10 years ago, you would have needed to build the solution yourself. Today, you just need to relentlessly ask "Why," follow the money and then ask "What if" to find the system that best matches your needs.
CONCRETE-AI DRAWS INVESTORS, RECRUITS MASTER BUILDERS VETERAN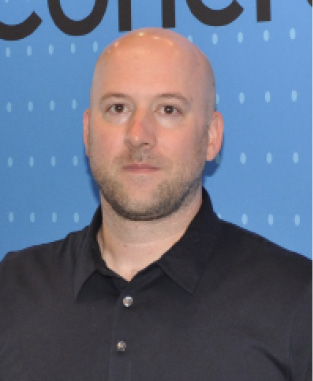 "If I could save all the money salespeople have promised over the years, my customers would be paying me for a yard of concrete!" – anonymous ready-mix producer
We've all been there. Reducing mix costs through cementitious material reduction is a well-trodden road, and we should be skeptical of new promises.
Mix design software developer Concrete-AI is different. The Los Angeles-based company applies artificial intelligence and machine learning to bring new savings possibilities through carbon reduction. It's complicated, but if you optimize for lower carbon dioxide, there is a probable carbon offset credit plus any incidental (and likely) savings you might get from cementitious material reduction in the mix.
The Concrete-AI platform has three focus areas: cost, carbon and cash. The cost focus also includes predicting performance based on aggregates and other materials used to optimize mix efficiencies—so it's not just an exercise in cement reduction. The carbon credits can become a secondary revenue stream, provided certain criteria are met.
This is why it is exciting news to learn that Concrete-AI recently raised $2 million seed financing (with participation by the Grantham Foundation for the Protection of the Environment and other marquee investors). The investment will accelerate rollout of the firm's pioneering platform, which has been shown to reduce ready mixed concrete material costs and embodied carbon footprint by up to 10 percent and 50 percent, respectively.
Concrete-AI also appointed Ryan Henkensiefken as vice president of Business Development, who arrives after more than a decade in concrete and chemicals. Most recently, he was market development manager for Master Builders Solutions, transitioning to that role after serving in business development and engineering capacities for Central Concrete Supply, a U.S. Concrete company.
Henkensiefken will assist Concrete-AI colleagues engaged in pre-commercial platform piloting with several of the largest cement, concrete and chemical admixture producers, including Summit Materials; U.S. Concrete, a Vulcan Materials company; and Votorantim Cimentos (Prairie Material).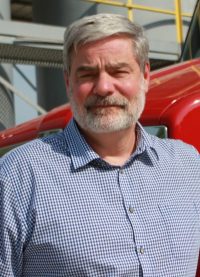 Craig Yeack has held leadership positions with both construction materials producers and software providers. He is co-founder of BCMI Corp. (the Bulk Construction Materials Initiative), which is dedicated to reinventing the construction materials business with modern mobile and cloud-based tools. His Tech Talk column—named best column by the Construction Media Alliance in 2018—focuses on concise, actionable ideas to improve financial performance for ready-mix producers. He can be reached at [email protected].