Source: Nichiha USA, Johns Creek, Ga.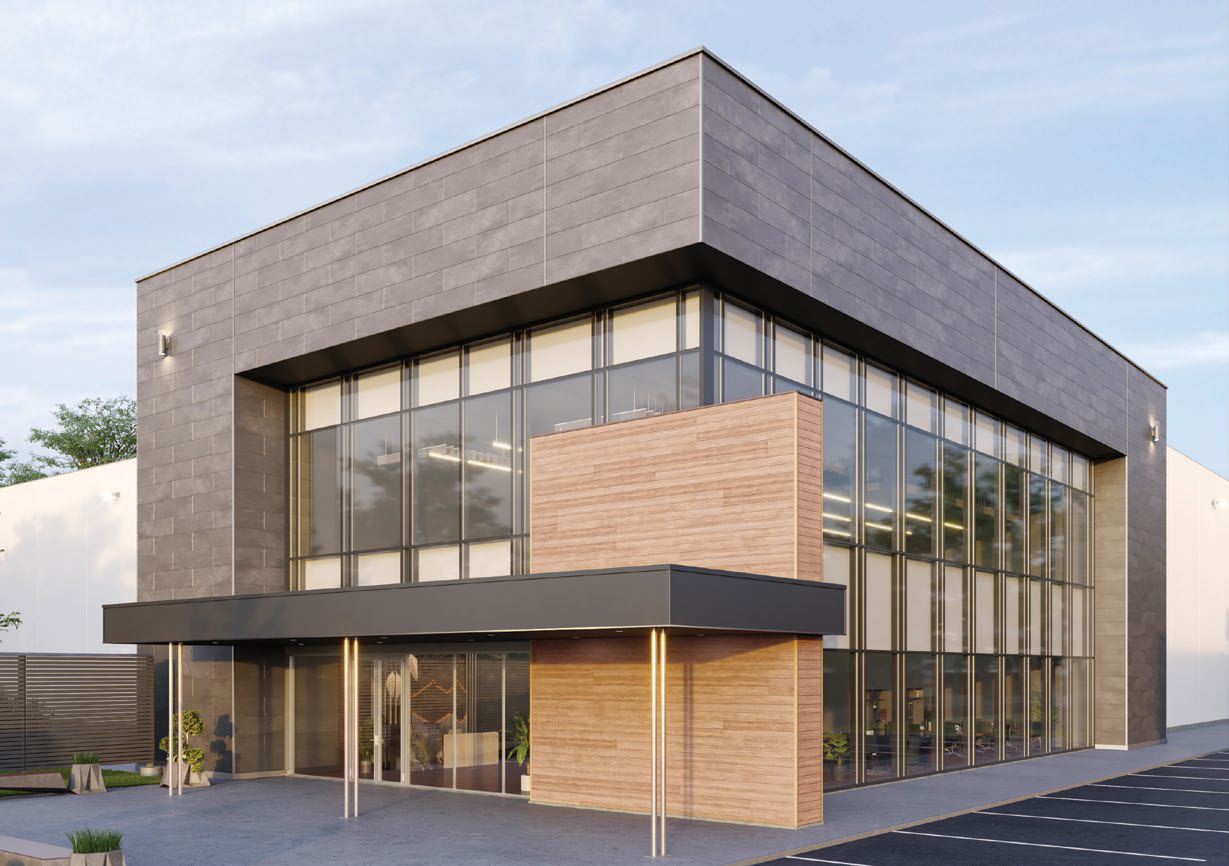 The newest addition to Nichiha USA's Concrete Series line of fiber cement products takes cues from the modern concrete designs of iconic architect Le Corbusier. Available in bold Moondust and Shadow colors, Corbosa cladding mimics the industrial look of wet concrete in an 18- x 72-in. panel for horizontal applications. The style employs a minimalist approach with clean lines, polished surfaces and the use of concrete, whose popularity has seen a boost among design professionals, especially those delivering urban area projects.
Corbosa affords architects the concrete look in an easy-to-install, 5/8-in. thick panel, notes Nichiha USA Vice President of Sales and Marketing Jason Monday. "Customers now have even more options to get the modern, industrial style they're after while enjoying the benefits of our architectural wall panels. They won't have to worry about their cladding cracking, rotting or fading, and they will have the convenience of installing Corbosa in any weather condition."
Other Concrete Series products are IndustrialBlock, with a distressed design, and EmpireBlock, featuring a unique dimple that enhances its modern style.