Source: National Precast Concrete Association, Carmel, Ind.
More than 4,000 members of the precast concrete industry will gather March 3-5 at the Kansas City Convention Center in Kansas City, Mo. for The Precast Show 2022. The annual event is the largest precast-specific trade show in North America and the one place you can find the industry's most important suppliers and foremost equipment experts under one roof.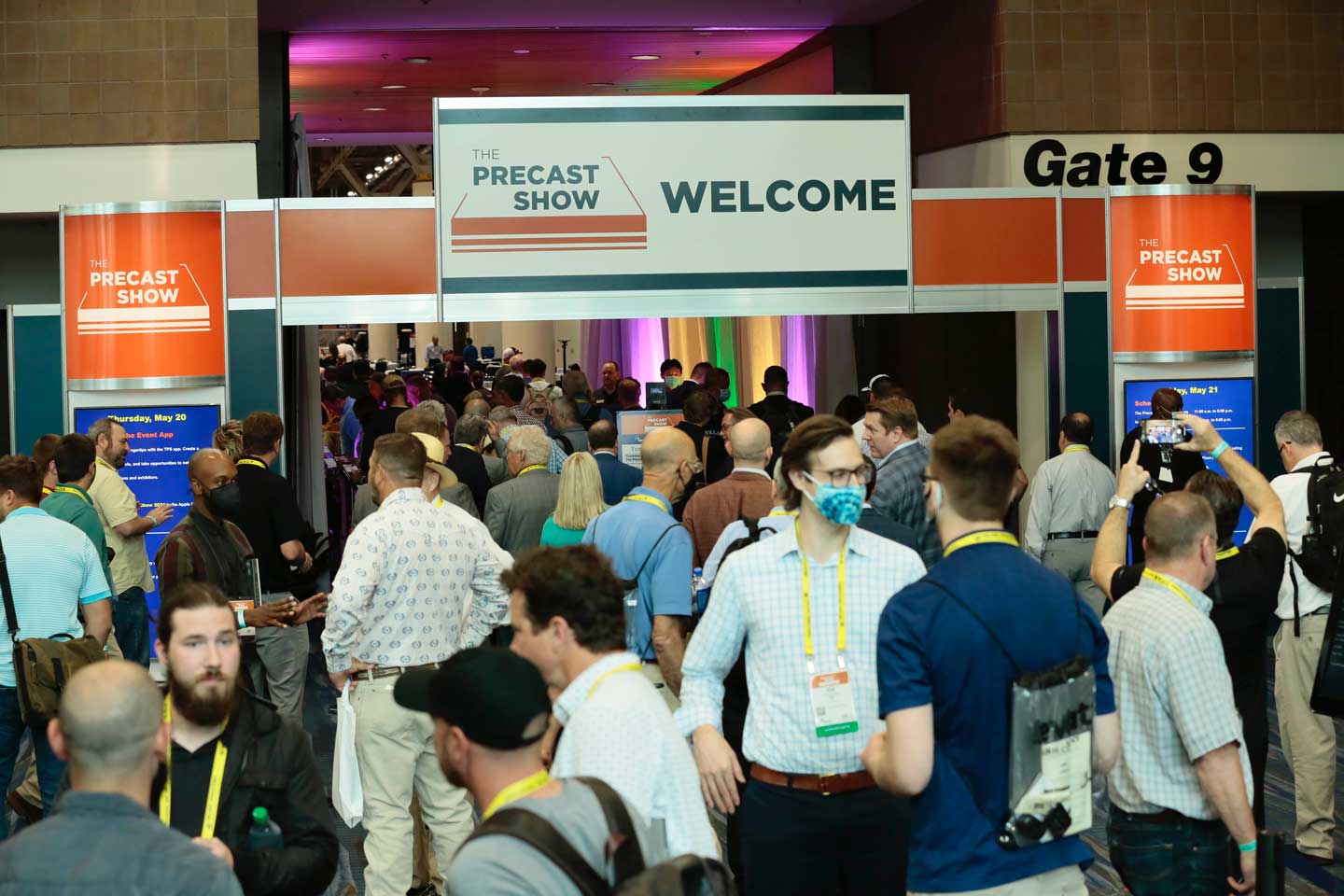 With the recent passage of the Infrastructure Investment and Jobs Act, it is estimated that between 20 and 25 percent of upcoming projects will include precast concrete elements, including water systems, wastewater systems, electric vehicle charging stations, electrical vaults and solar panel foundations, as well as traditional infrastructure projects for highways, bridges, ports, airports, rails and transit systems.
Approximately 350 exhibiting companies will be joined by members of the National Precast Concrete Association, Precast/Prestressed Concrete Institute, National Concrete Masonry Association and Interlocking Concrete Paving Institute on the more than 75,000-sq.-ft. show space.
"With the recent passage of the Infrastructure Investment and Jobs Act, our nation will be entering a long-overdue period of national investment in infrastructure that hasn't been seen since the Interstate Highway System was launched in the 1950s under President Eisenhower," says NPCA President Fred Grubbe, "With infrastructure investment as a backdrop, The Precast Show brings together manufacturers and suppliers as they move forward with rebuilding America." 
Trade show hours include:
Thursday, March 3: 2 to 7 p.m.
Friday, March 4: 11 a.m. to 5 p.m.
Saturday, March 5: 10 a.m. to 1 p.m.
In addition to the trade show floor, The Precast Show includes industry educational sessions and networking events where the latest technology and ideas are shared and discussed.
Show info and registration details can be found here.