Sources: Silvi Materials, Fairless Hills, N.J.; CP staff
Silvi Concrete has acquired the assets of New Jersey's L&L Redi Mix Concrete, including plants in Southampton (headquarters), Woodbury, Voorhees, Cinnaminson, Kingston, and Clayton; a concrete recycling facility and masonry supply yard; and, approximately 100 mixer trucks plus 40 other rolling stock units. The deal will significantly strengthen Silvi Concrete's position as one of top Mid-Atlantic independent operators, with 18 ready mixed plants and upward of 300 mixer trucks serving New Jersey and eastern Pennsylvania markets.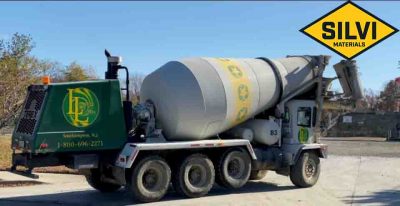 L&L Redi Mix was founded in 1966 by Linwood Gerber, who enlisted his three sons and other family members in building and running the business. Son Lee Gerber, along with grandsons
Tyler Gerber and Jeff Lucas, will transition to Silvi Materials in managerial capacities. Notes Co-President Laurence J. Silvi II, "I look forward to having a second and third generation of the Gerber family joining us and sharing our collective knowledge of the industry."
"We are excited about this acquisition as it expands our footprint further in New Jersey, which will enable us to service our customers more effectively," adds Co-President John L. Silvi.