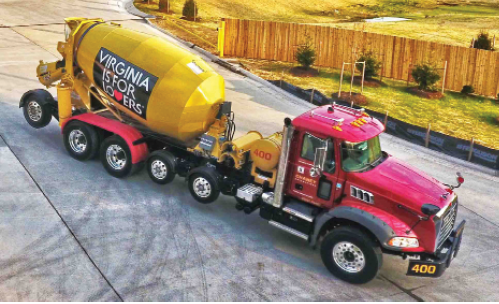 Maryland's Chaney Enterprises continues rapid development of a Virginia platform, entering a definitive agreement to acquire two Superior Concrete plants in Harrisonburg, along the Interstate 81 corridor. The impending deal follows two others increasing the producer's footprint west of the Potomac River: One aggregate depot and three ready mixed plants from Branscome, Williamsburg; one sand & gravel and five ready mixed plants, plus affiliated pumping and transportation businesses, from GreenRock Materials, Richmond.
Framing Superior Concrete within a 12-month window of Virginia acquisition activity, CEO Francis "Hall" Chaney III observes, "Entering the Shenandoah Valley market unlocks vast growth and potential for our company while complementing our ever-growing footprint. We welcome all 60 employees into the Chaney team and are enthusiastic to merge our years of wisdom and experience while providing the best products and service in the industry."
The deal will be consummated with the family of Lawrence Wilt, who joined Superior Concrete in 1975 and, as general manager, bought it in 1982 amid a severe recession. His oldest and youngest sons, Tony and Keith Wilt, have grown to the respective positions of president & general manager and vice president of Operations.
Dallas-based Eagle Materials Inc. has appointed Mauro Gregorio, president of Dow Performance Materials and Coatings and 35-year Dow organization veteran, to its board of directors. He oversees a business with annual sales of $9 billion and providing innovative solutions to global infrastructure and transportation markets.
"Eagle Materials has a strong board with a diverse mix of backgrounds, capabilities and experiences, and today our Board is even stronger with the addition of Mauro Gregorio," says Chairman Mike Nicolais. "His insights and perspective will be invaluable as Eagle continues on its path of dynamic growth and achievement."
Arizona Governor Doug Ducey has appointed CalPortland Co. veteran Paul Marsh as state mine inspector, a position dating to the Arizona Constitution of 1912. Hart is a fourth generation Arizonan and lifelong resident of Kingman, where the mining of gold, silver, copper and turquoise goes back decades. While in the Arizona House of Representatives, he served as speaker pro-tem and chaired several committees. Prior to the Arizona Legislature, Hart spent 20 years at Duval Mining Co., where he worked as a safety inspector. Marsh has served as the ready mix operations manager for the CalPortland Phoenix Division since February 2018 and, for the seven years prior, Southwest Region director of Safety—responsible for 25 CalPortland operations in Arizona and California.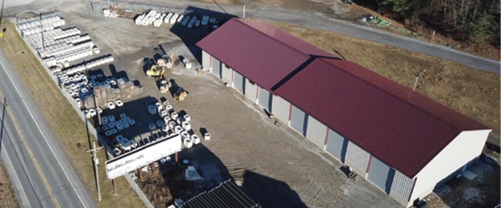 St. Louis-based Core & Main Inc., a New York Stock Exchange-traded distributor of water, wastewater, storm drainage and fire protection products, plus related services, has entered a definitive agreement to acquire the assets of Catalone Pipe & Supply Co. Based in Penfield, Pa., the latter company specializes in waterworks products and services, plus custom concrete catch basins. Core & Main presently serves Pennsylvania from Allentown, Harrisburg, Latrobe, Plymouth Meeting and State College locations.
"A full-service provider like Catalone Pipe & Supply aligns with the dependable expertise we offer throughout the waterworks industry. The Catalone team has a strong history of providing the customer what they need, when they need it. We admire that kind of dependability," says Core & Main CEO Steve LeClair.
"We're excited to expand our waterworks footprint in the Northeast," notes Core & Main Waterworks President Jack Schaller. "The group at Catalone Pipe & Supply works hard to exceed their customers' expectations and deliver quality products."
"I believe our team is second to none … a dedicated group of individuals and are passionate about what they do," adds Craig Catalone, president. "I believe Core & Main shares that same passion. We are eager to start collaborating with their local teams to enhance our customer base and to bring quality products to our community."