Modernizing the business of ready-mix, part 2 of 3.
Managing construction materials is a complicated "now" business. Dozens of independent factors must be tamed to achieve on-time, on-site, on-spec fulfillment. The most complicated is structural ready-mix concrete, which is driven by the real-time NOW factors of need, inventory, manufacturing, perishability and logistics.
Complicating the issue even further, most material producers have more than one line of business, such as ready-mix concrete and aggregate, for example. Aggregate must be coordinated with ready-mix for demand replenishment, NOW. Perhaps most important, customers who purchase both materials from the producer want one quote, one bill and one "throat to choke" when things go sideways, NOW.
Producers can more effectively manage multiple lines of business from quote to cash when they use integrated solutions, such as enterprise resource planning (ERP). The Construction Materials System Layout chart below shows the organizational hierarchy of where these systems are applied in your business structure: financial, customer-facing, vertical business lines (materials offered) and material delivery. We'll explore the chart in further detail below.
Financial (ERP platform). The financial system is at the top of the organizational hierarchy and covers all lines of business. As much data as possible should be mastered here—customers, trucks, products, materials, etc.—because they are shared across the many vertical lines of business, such as aggregate and ready-mix. This also is the system that should handle invoicing and accounts receivable.
The golden rule is to push master data up your landscape of systems as far as possible. This will allow for informed and timely decision-making at all levels of your business. Do you really want to sell aggregate to a customer who is late paying for concrete? Are you optimally scheduling the movement of #57 aggregate from a quarry, owned or sourced, as a product to a batch plant as a material? An enterprise financial system also helps producers better track customers requiring a cornucopia of invoices, ranging from totally combined billing across all lines of business to broken out by project or even by daily orders.
Customer-facing. This horizontal business function provides one set of customer-service and billing tools that vertical business lines share to coordinate their material-specific activities. CRM (customer relationship management) allows sales teams to track interaction. Quoting provides automated, approved tenders for business. Electronic ticketing, order requests and combined billing across all lines of business provide a unified approach, which both producers and end users highly prize.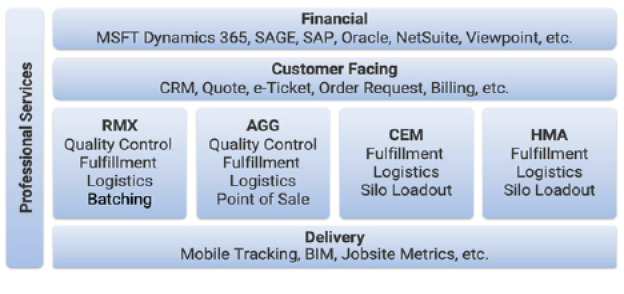 RMX, AGG, CEM, HMA (line of business). Each vertical business line uses individual tools with specific functionality for each material. For our world, ready-mix concrete, the tools include quality control, submittals, order and load schedule creation with automatic adders for dependent products and services, allocation of loads to manufacturing (batching) and a vehicle, logistics management and delivery ticket editing.
Delivery (tracking and management). This horizontal business specialty includes truck tracking and mobile manufacturing that can be applied across business lines. For instance, a common complaint among producers is they often must have multiple tablets in the truck cab, each for a dedicated system (consider a dump truck that delivers both aggregate and hot-mix asphalt). Instead, they want one tablet and less distraction for the driver. Well-built modern systems can be horizontally implemented across more than one business for more than one application to reduce duplication of telematics, tablets and interfaces.
Professional services. Shelfware happens when software applications are bought but never fully used. Sometimes the unused software was just a bad fit, but most often, the problem lurks in change management and enablement. That's where professional services enter the picture.
Any significant new software platform will bring business process change. You must have a digital guide for implementation, as it will impact everyone: vendors, customers, internal staff, customers and the ultimate infrastructure owners. Even if you have specialists in-house, it's worth supplementing with experience from across the industry by hiring a professional services firm. These firms have staff who can help with information technology (IT) issues, software installation, training and change management.
ONE-STOP-SHOP VS. SERVICE-ORIENTATED ARCHITECTURE
In the early days of computer automation for business, the development tools were cumbersome, and worse, information flow was practically limited to local database tables. When a group of complicated programs was required to complete a business process cycle, the only real choice was to purchase this functionality from one supplier that enforced coordination between the captive development groups. Hence, the phrase "one-stop shop" evolved. While the individual programs were not always a complete fit for the customer, they were the only choices that could easily share data. There was no option to use a more suitable component from another tech provider.
The modern IT world, in practice since around 2005, has changed the rules with SOA (service-orientated architecture). SOA allows defined, secure data flow over the internet. Thus, many companies can write valuable component services, share data, and when assembled as a whole, present a best-of-breed solution.
Let's look at CiDRA Concrete (cidraconcrete.com) as an example. The company provides a system that measures air, temperature, rotation and returned volume in concrete trucks. CiDRA has developed a telematics approach that allows the product to stand alone or to integrate on a neutral basis with existing telematics systems to avoid redundancy.
Producers need things to work NOW, no excuses—and that need historically gave the one-stop-shop providers an advantage. Now, with the unstoppable avalanche of modern, mobile socialization, every participant in the business cycle demands tools to compress time and cost. SOA has been the clear winner for many years and will continue to deliver an economically superior business process through individual best-of-breed services.
For some, the benchmark for initiating change is "competitive advantage"—that is, the new functionality will give you pricing power over your competition. For others, they are OK to wait for "competitive necessity." In other words, until they are forced to change or go out of business. Either way, you do need to start considering the future landscape of your core heart-and-lung systems.
ABC REPORT: TWO-THIRDS OF HIGH-PERFORMING PROJECTS USE MATERIALS TRACKING TECHNOLOGY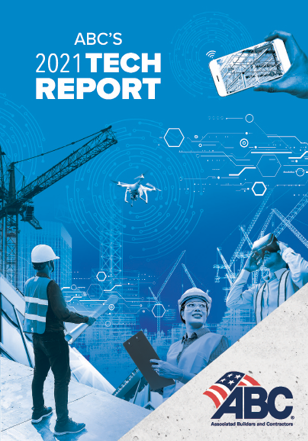 In November, Associated Builders and Contractors (ABC) released its inaugural Tech Report, a study of the technology and tools ABC contractor members are using on jobsites to be safer, more profitable and primed to win more work. Producers should take note that 64 percent of ABC's 2020 Excellence in Construction Awards winners used materials tracking technology.
WHAT'S IN THE 2021 TECH REPORT
Sourced from a survey conducted March through May 2021, the report examines opportunities for contractors to improve their operations in project coordination, planning, estimating, production and scheduling. According to the report: 
Seventy percent of respondents listed an operational issue as one of their top three challenges that technology can help solve, while nearly half (47 percent) listed reporting/tracking issues.
Of those who listed reporting/tracking as their top three challenges, 32 percent said managing and tracking documentation was among their most common issues.
Nearly all respondents rely on specialized accounting and billing software. QuickBooks is the preferred solution, followed by Sage.
Seventy-eight percent of respondents have implemented new technology in the past two years, with a focus on software platforms for project management and accounting.
Data collected from 2020 Excellence in Construction Awards honorees shows 93 percent of these best-in-class construction projects were built using technology management. More than half used drones, materials management, safety and/or project management technology.
"This report will provide construction leaders with a roadmap to understand how technology and innovation can help their businesses," says Jack Hineman, chair-elect of ABC's Construction Technology and Innovation Committee.
Our industry has the tech tools to help contractors in their technology journeys. By offering load and truck tracking, electronic ticketing and electronic invoicing, we can help set up our customers for success.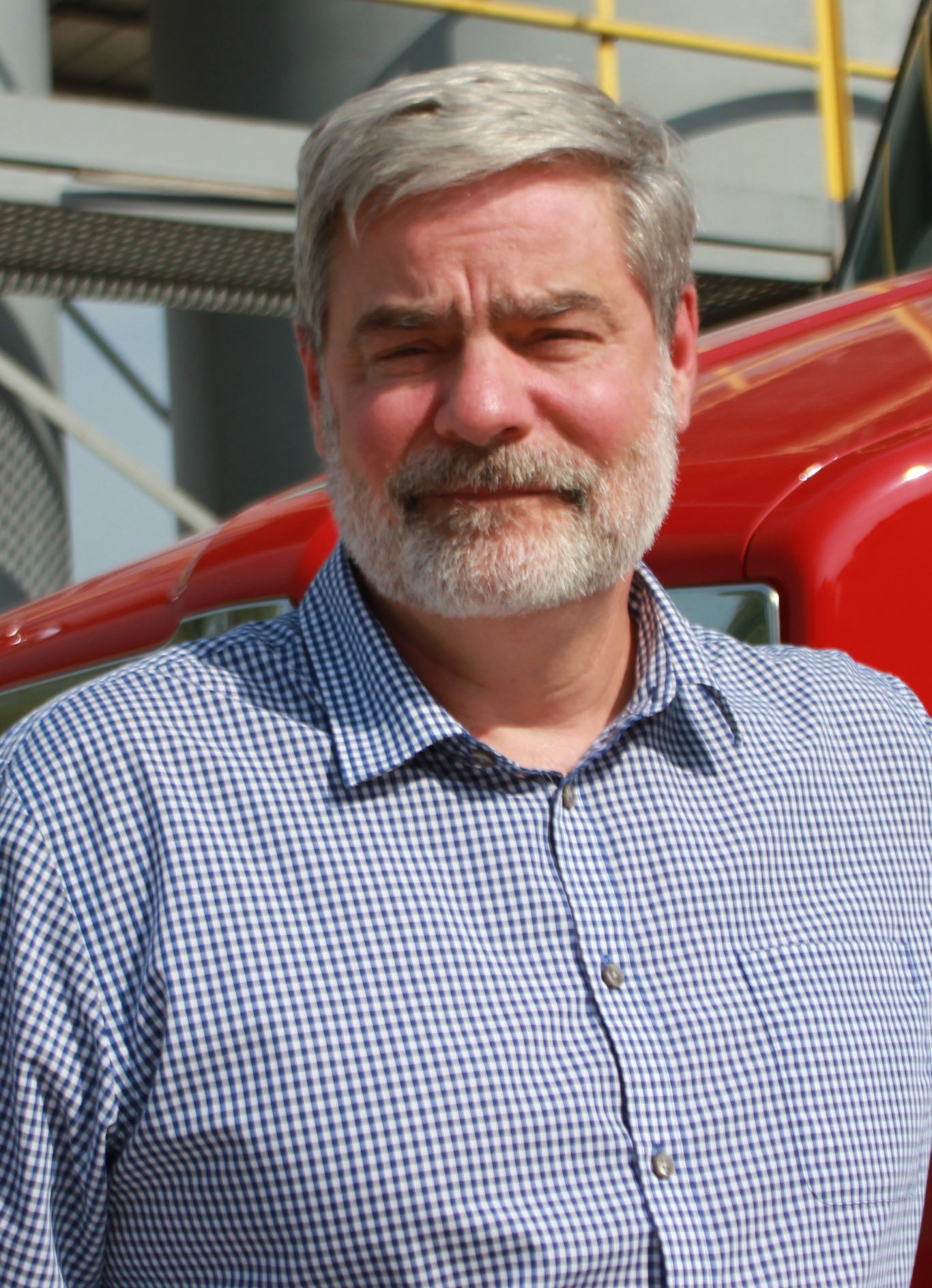 Craig Yeack has held leadership positions with both construction materials producers and software providers. He is co-founder of BCMI Corp. (the Bulk Construction Materials Initiative), which is dedicated to reinventing the construction materials business with modern mobile and cloud-based tools. His Tech Talk column—named best column by the Construction Media Alliance in 2018—focuses on concise, actionable ideas to improve financial performance for ready-mix producers. He can be reached at [email protected].