Sources: Titan America LLC, Norfolk, Va.; CP staff
Titan America reports that portland-limestone cement, or Type IL, now accounts for half of the output from its Florida and Virginia mills. The Titan Florida LLC plant in Medley, known as Pennsuco, was the first Sunshine State cement operation to obtain Florida Department of Transportation approval for its Type IL cement.
"Pennsuco is the largest U.S. producer of Type IL cement," affirms Florida Business Unit President Randy Dunlap. "We expect that the totality of our cement production at Pennsuco will be lower carbon as early as 2023."
Outside Florida, Titan America has garnered DOT approval and specified portland-limestone cement with customers in all other areas it covers. "We are serving large customers in E-Commerce, cloud services, and infrastructure," adds Mid-Atlantic Business Unit President Kevin Baird. "They are committed to sustainable development and demanding solutions for 'green' construction. Low carbon cement, such as our Type IL, is one of the ways we are meeting the needs of customers for these projects."
"Ramping up the actual production and sales of portland-limestone cement beyond 50 percent of our total capacity enables a substantial reduction of the carbon footprint of our cement plants and provides customers the low carbon solutions they need in infrastructure, housing, and commercial construction," affirms Titan America CEO Bill Zarkalis. "It's an important milestone, especially considering our group has recently aligned its climate mitigation targets with the most ambitious aim of the Paris Agreement."
Weighing Paris benchmarks for curtailing global greenhouse gas emissions, Titan Cement Group, Athens, recently signed the "Business Ambition for 1.5 degrees Celsius" commitment, a global campaign led by the Science Based Targets initiative (SBTi) in partnership with the United Nations Global Compact. Signatories aim to reach net zero emissions for their operations by 2050. Titan Group was one of the first cement companies worldwide to have SBTi validate its carbon dioxide emissions reduction targets as consistent with levels required to meet Paris global temperature goals.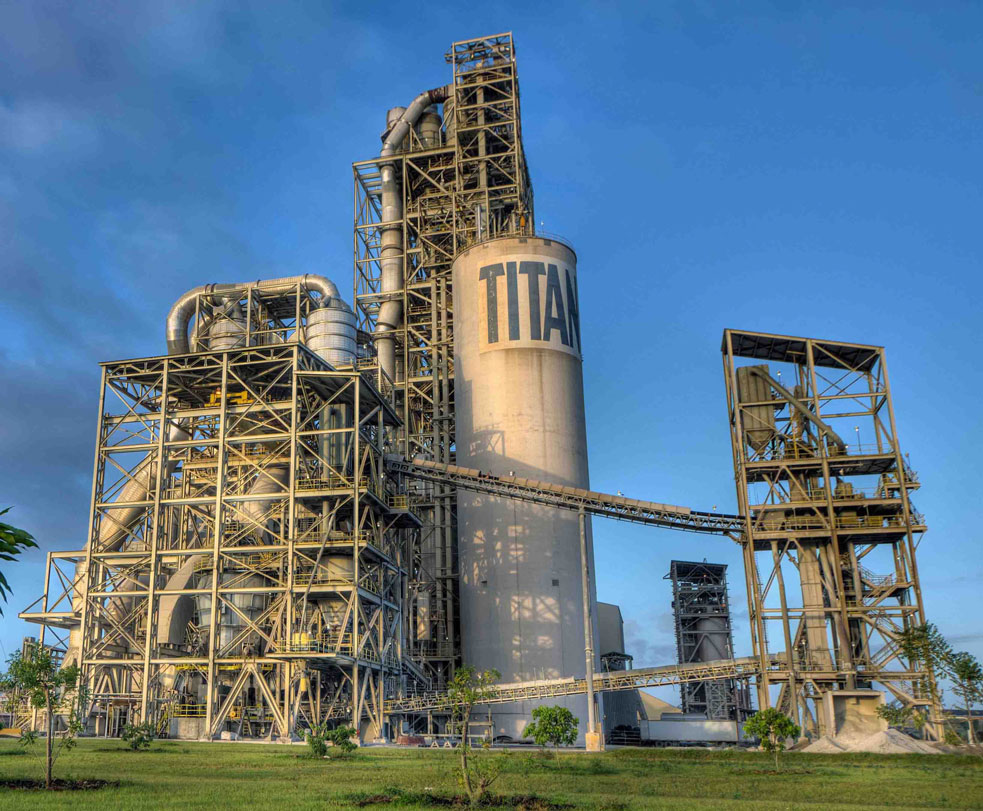 TAMPA TERMINAL
Concurrent with the Type IL cement shipment trajectory, Titan Florida has announced the construction of a 70,000-ton dome at its Port Tampa Bay Terminal, making the operation—presently harboring 60,000 tons of bulk storage and logistics infrastructure—one of the largest of its kind in the United States. The $35 million investment supports the growing demand for Titan products and services across the Sunshine State by upgrading import capacity and expanding low carbon cement and cementitious materials stock.
With an early-2023 completion target, the dome follows recent Pennsuco plant investments. North of $20 million, they include construction of a processed engineered fuel facility plus natural gas infrastructure and equipment. The outlays position the Medley cement kiln to transition from coal to lower carbon fuel alternatives, substantially reducing the operation's environmental footprint as well as eliminating municipal waste from local landfills.
Related articles
Holcim (US) mill goes full bore on portland limestone cement
GCC schedules Montana mill's portland-limestone cement shift