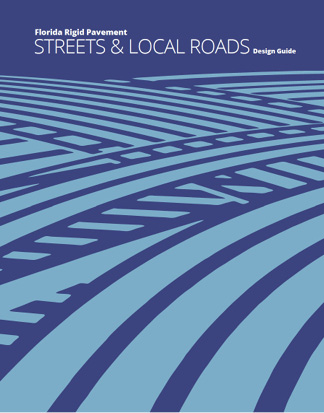 The premier "Florida Rigid Pavement Streets & Local Roads Design Guide" provides Sunshine State counties and cities with in-depth instruction and best practices for construction and maintenance of concrete pavement on lower volume thoroughfares. Most notably, the publication examines:
Factors that can impact pavement design, including traffic conditions, concrete strength, soil conditions, joint spacing and edge support;
How resiliency and sustainability planning can mitigate environmental issues such as the urban heat island effect; and,
Maintenance, preservation, and rehabilitation treatments to extend a road's life.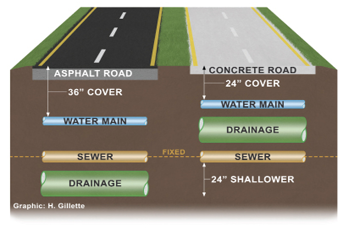 "Concrete roads made with a suitable design and sound construction practices can lead to long-term environmental and financial benefits," says Florida Concrete & Products Association President Matt Sitter. "This comprehensive guide takes practitioners through the design process to ensure their next road paving project can achieve these goals."
Design principles are based on the industry's innovative web-based tool, www.PavementDesigner.org. Accessible through guide links, the site eliminates the need to perform multiple computer reiterations and analyzing the results to determine a feasible design. Guide details are also supported by links to instructional and technical industry reference materials.
"Florida Rigid Pavement Streets & Local Roads Design Guide" was created by FC&PA in partnership with American Concrete Pavement Association, National Ready Mixed Concrete Association, and Portland Cement Association.
City and county managers, engineers, and practitioners can download the document from www.pavewise.com/design-guide. Profiled projects include a Riviera Beach/Singer Island thoroughfare where specification of coastal flooding-grade, rigid concrete pavement equated to time and material savings as measured in lower cover requirements against an asphalt pavement alternative.
CEMEX PRIMES SUNSHINE STATE CEMENT SUPPLY
Cemex USA has increased portland cement, slag cement and fly ash sourcing flexibility and distribution capacity in Florida, its largest market, with $8 million-plus in Ports of Pensacola and Palm Beach terminal investments. The producer has added barge unloading equipment to augment the former operation's legacy rail load out and leverage its parent company's global cement supply network. Palm Beach terminal upgrades improve the ability to receive and distribute imported cement and supplementary cementitious materials bound for customers along Florida's Atlantic Coast.
"Florida is growing rapidly, and [a] strong network makes our company well-positioned to implement supply chain and operational enhancements to meet the high demand for building materials," says Cemex USA Executive Vice President–Logistics Matthew Wild. "On the cement side, increased demand has outpaced supply at times, and we expect our supply chain enhancements to help alleviate that issue."
Cemex is the Sunshine State's largest heavy building materials supplier, with three cement mills and 10 terminals plus aggregate operations serving external customers and integrated ready mixed and concrete block plants.