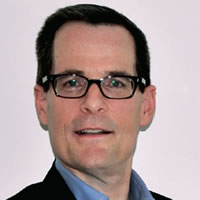 By Don Marsh
The U.S. Department of Justice Antitrust Division ordered General Shale and Meridian Brick LLC to divest three plants, 14 showrooms and distribution yards, plus six mines in a proposed settlement of an antitrust lawsuit challenging the producers' merger, consummated early last month. The agency filed the settlement and suit-triggering complaint in the U.S. District Court for the District of Columbia, contending the action was aimed at keeping competition for residential brick in Southern and Midwestern markets.
Johnson City, Tenn.-based General Shale announced a $250 million offer for Meridian Brick, Alpharetta, Ga. in late 2020. The transaction would sunset the masonry market participation of the partners who formed Meridian Brick in 2016 as a 50/50 joint venture: Australia's Boral Ltd., presently shopping its last North American asset, fly ash leader Boral Resources; and, LSF9 Stardust Super Holdings L.P., a fund affiliated with Texas' Lone Star Partners, which inherited Hanson Building Products America brick assets in a 2015 deal with HeidelbergCement AG.
The feds' complaint contends that General Shale and Meridian Brick generated more than $750 million combined in 2020 sales, primarily from clay units, and are top residential brick players in eight markets spanning Alabama, Indiana, Kentucky, Michigan, Ohio and Tennessee. Of those metropolitan areas, the Antitrust Division especially notes: The two producers are behind more than 50 percent of brick volume in Lexington and Nashville, and—along with one peer—are primary players in Louisville and Memphis. General Shale and Meridian Brick also accounted for more than 40 percent of 2020 clay brick deliveries in Indianapolis, Detroit and the state of Alabama.
The proposed settlement names Columbia, S.C.-based investor RemSom LLC as a prospective asset package suitor, while allowing the parties to identify an alternate buyer subject to Justice Department and District Court approval. RemSom became the majority shareholder of US Brick LLC, formerly known as Carolina Brick, in 2020. US Brick produces commercial and residential masonry units and is represented in 30 states. In an announcement on the Meridian Brick closing, General Shale's Austrian parent Wienerberger AG indicated its intent to abide the asset sale order.
"Residential brick is an essential building block in American home construction," says Acting Assistant Attorney General Richard Powers. "As originally proposed, the transaction would have led to higher priced and lower quality residential brick, making it more expensive for millions to build and purchase homes. The settlement preserves competition for the manufacture and sale of residential brick to the benefit of American homebuilders and homebuyers."
In their complaint, he and colleagues elaborate on clay masonry market dynamics, not to mention the virtues of capitalism: "Not only has competition between General Shale and Meridian driven residential brick prices down, it has also fostered product innovation that has resulted in new products and the broad portfolio that each firm offers today. Competition between these firms has resulted in the introduction of new color mixes, textures, and facing styles, as well as more efficient and environmentally sustainable production processes."
When is the last time we heard the federal government offer such a refreshing take on the free market at work in the competitive building and construction business? If they had prepared a more comprehensive analysis of the residential cladding business, Antitrust Division attorneys would have diminished their argument. True, clay brick is a premium cladding, and a combined, fully intact General Shale-Meridian Brick entity—free of asset sale requirements—would enjoy elevated pricing leverage. Nevertheless, homeowners, builders and developers have other options if clay brick is not competitively priced. The legal underpinnings of the attorneys' position do not reflect the implausibility of a monopoly on homebuilding materials or products. If a powerhouse brick producer were to get greedy, nothing is stopping customers and prospects from turning to fiber cement siding, manufactured stone veneer, concrete block or brick, or other premium enclosure for the American Dream.