Last month, I wrote about how the Fed may start tapering the stimulus it has injected into the economy, drastically increasing liquidity against the eruption of the pandemic and the sudden recession it thrust upon the global economy, and the U.S. in particular. While the general tapering of the Fed stimulus won't have any real impact on our daily business lives, it looks like the other shoe has dropped since last month's column, and now the Fed is suggesting increases in interest rates in 2022.
As I travel around the country and make presentations to state and national associations in concrete and the broader construction materials industry, I have maintained since the beginning of the pandemic, and the economic upheaval it wrought, that the Fed has brought the discount rate to nothing … and it was going to be there for a very long time.
Now I am not so sure. The U.S. central bank slashed its short-term benchmark rate to near zero during the early stages of the Covid-19 pandemic last year. It also has been purchasing $120 billion in bonds each month. At a recent meeting, the central bank left interest rates unchanged, though new projections released showed half of 18 officials expect to raise interest rates by the end of next year, up from seven officials in June.
The initial move was swift and sudden, like an emergency responder rushing to the scene of an accident. The Federal Reserve took less than two weeks to slash interest rates to zero and unveil its largest bond-buying program in history when the coronavirus pandemic first bulldozed into the economy. But a financial system that's now on the mend is in no way lessening the burden of the U.S. central bank's job: steering the world's largest economy out of a recession but away from overheating and other risks, like the Delta variant, by determining how much you pay to borrow and how much you're paid to save.
The Fed's current mood is driven by the fear of inflation. Consumer prices in July rose 5.3 percent from a year ago, marking the fourth straight month that inflation had increased by the fastest pace in 13 years. Consumers and investors are also expecting prices to climb higher than at any point in the past decade, though trackers of their inflation expectations have since moderated from their recent highs.
The Fed's mantra for months now has been that any inflation surge will be temporary, broadly reflecting reopening flukes. Officials are expecting that demand will balance back out with supply, bottlenecks will clear and below-average readings from last year will fade, all of which were responsible for making this month's year-over-year jump look so significant. Markets are keenly aware of the effect of interest-rate increases on cash flow and earnings.
This topic is very sensitive to the concrete industry for a variety of reasons. In a capital-intensive world like ours, where the equipment really does wear out and depreciation is a real number, borrowing costs can increase general and administrative expenses, and be a downdraft on profits. In addition, interest rate expense can change the economics of a variety of commercial and industrial projects, rendering them unfeasible if the total cost of the project, including debt service, climbs past a threshold for investor returns. And finally, the entire housing market is extremely sensitive to mortgage rates, as even a quarter-point move to the upside can push a borrower over the edge in terms of qualifying. Inevitably, an uptick in interest rates almost always throws cold water on housing demand until buyers learn to accept the higher rates, and reset their expectations for a new home.
My advice? Accelerate capital expenditures and bring average fleet ages down, and make necessary plant and equipment expenditure now while interest rates are at their historical lows.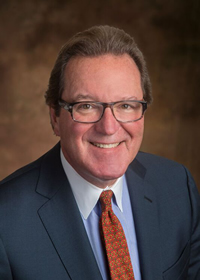 Pierre G. Villere serves as president and senior managing partner of Allen-Villere Partners, an investment banking firm with a national practice in the construction materials industry that specializes in mergers & acquisitions. He has a career spanning almost five decades, and volunteers his time to educating the industry as a regular columnist in publications and through presentations at numerous industry events. Contact Pierre via email at [email protected] Follow him on Twitter – @allenvillere.