Sources: Concrete-AI, Los Angeles; CP staff
Alex Hall has been named chief executive officer of Concrete-AI, a cloud-based, artificial intelligence and machine learning platform that applies data analytics to mix design and quality control. Concrete-AI premiered at World of Concrete 2021 amid transition to an independent business from University of California, Los Angeles Samueli School of Engineering incubator.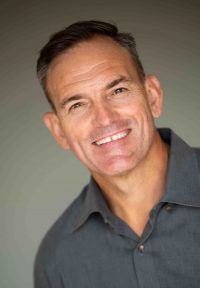 Hall will lead market development of the platform among cement, concrete and downstream users, proving how custom-built machine learning algorithms and proprietary databases can be leveraged to generate the most cost effective and carbon lean mix designs, along with robust predictions of their field performance. He joins Concrete-AI founders, UCLA Civil Engineering Professor Gaurav Sant and Associate Professor Mathieu Bauchy.
Hall brings extensive cement and concrete background from tours of duty with Holcim Group's former South Africa operations, Aggregate Industries (U.S.) and LafargeHolcim U.S. Aggregates & Construction Materials, where he served in general manager and head of Ready-Mix Performance roles. He was most recently executive vice president of Business Systems for Boston-based Suffolk Construction Co.
Related article