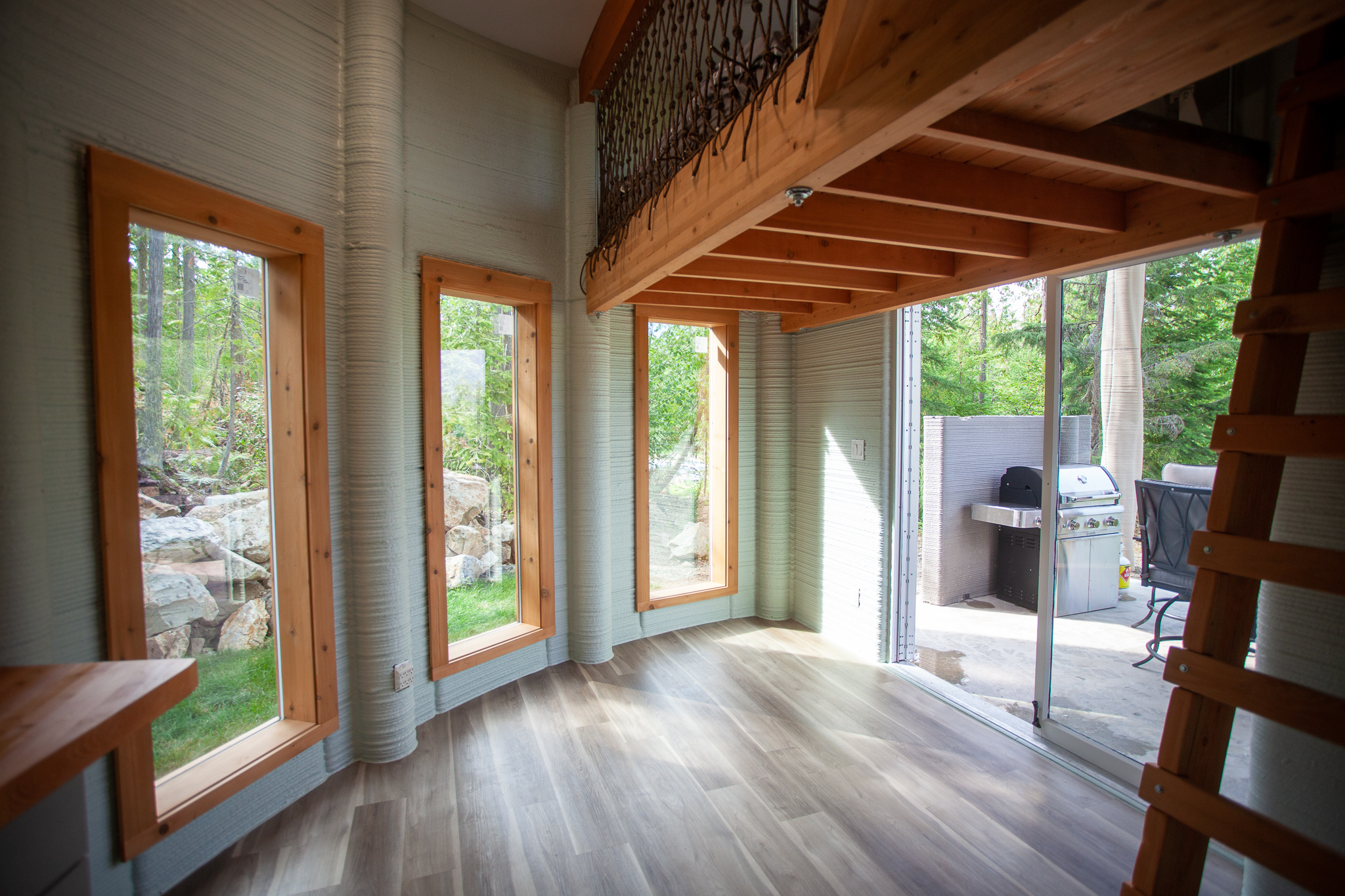 Vacationers can now rent Twente Additive Manufacturing's Fibonacci House—Canada's first 3D printed home—on Airbnb. Located in the Kootenay Lake Village community of Nelson, BC, the dwelling is Airbnb's first 3D printed rental, with all proceeds being directly diverted to an affordable homes project spearheaded by World Housing.
Designed using the Fibonacci Sequence, a well-known pattern that is often referred to as "the golden ratio," the ambitious yet humble tiny home showcases the advantages that 3D concrete printing technology has to offer. The house was printed using a concrete printer designed and sold by Twente, a Dutch start-up founded in 2018. With subsidiaries in Canada, Germany and soon Dubai, the construction technology company has quickly taken a leading role in the global 3D concrete printing development.
At 35 square meters, the Fibonacci House has a spacious living area with a furnished kitchen section, and can sleep up to two adults and two children on its two mezzanine areas. The bathroom is tiled with mosaic right to the very middle of the Fibonacci curve with the shower head at its center. The yard is a continuation of the curve which overlooks the community Central Park and vistas of Kootenay Lake. All of the home's non-concrete elements were made from sustainably harvested cedar and fir from the neighboring Harrop Procter Community Forest.