Sources: Tindall Corp., Spartanburg, S.C.; CP staff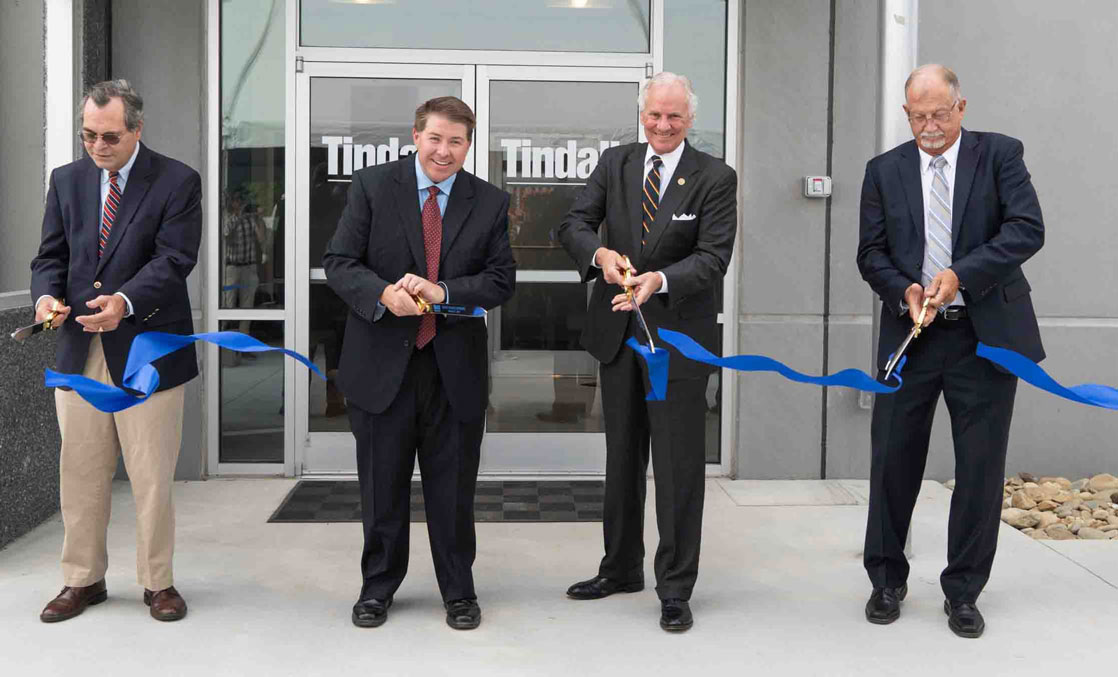 With the help of internal production and engineering teams, general contractor Roebuck Buildings Co., plus a host of equipment suppliers, led by Afinitas and Advanced Concrete Technologies, Tindall Corp. made a 16-month schedule for a new Utility Division flagship plant. The operation is located a mile from the producer's longtime headquarters abutting Interstate 26 in upstate South Carolina, and enclosed in architectural panels from that facility's precast, prestressed line.
The new plant has 200 tons of bridge crane capacity serving three bays: Wet cast, housing underground product formwork relocated from the headquarters plant, where utility precast production shared space with architectural and structural precast, prestressed; Center, where an ACT batch plant charges twin mix buckets for the wet cast bay plus a conveyor feeding pallet-mounted forms that travel a carousel-style Afinitas dry cast line; and, Curing, form staging for the dry cast line.
Minutes before an August 5 Utility Division plant ribbon cutting, South Carolina Governor Henry McMaster reflected on how the Tindall team exemplifies the human capital that draws businesses to the Palmetto State. "Companies come from all over the world invest here because of the people," he affirmed.
"What this group has done, dreaming up this state-of-the-art plant and now bringing it to reality, is certainly evidence of both a growth mindset and can-do attitude," said Tindall President and CEO Greg Force. "I see exciting opportunities for both the company and its associates as we expand our capabilities and seek to continuously prove our claim that we are truly 'Engineered to Serve.'"
"This facility means much more than just increasing our capacity. It will give us the flexibility to create better, more innovative products for years to come," added Utility Division General Manager Joel Sheets. "Every square inch is purpose built for innovation, efficiency, and teamwork. It's a major step forward for our division, and I can't wait to see where it takes us."
Utility Division growth and sales prospects, particularly in larger structures leveraging Tindall precast, prestressed engineering competencies, compelled the $25 million-plus outlay. The new home increases manhole, tank and other underground structure capacity, while equipping Tindall sales and engineering teams to propose precast alternatives to sites or conditions where contractors or owners might initially be inclined to cast-in-place concrete methods.