Peterbilt Motors has added Models 537 and 548 to its Class 7/8 segment offering, crediting the trucks' versatility to robust multiplex electrical architecture and engineering that deliver "seamless body builder integration allowing customers complete customization."
Both trucks feature the new eight-speed Paccar TX-8 automatic transmission, paired with Paccar PX-7 or PX-9 engines. The transmission monitors changes in road grade, vehicle acceleration, torque demand, weight and engine load to keep the truck in the most fuel-efficient gear. Advanced shift performance delivers automotive-like shifting with up to 5 percent better fuel economy. The TX-8 also features the Auto Park Lock system, automatically engaging the park lock should a driver forget; Twin Torsional Damper, enabling early 1st gear lock-up for smoother shifts and faster acceleration; and, combined Mechatronic and Transmission Control units within the oil pan for ease of service.
Two three-piece hood options can use a variety of vocational and front engine PTO bumpers to fit different applications. The 2.1-meter 537 and 548 cabs are 8 inches wider than prior Peterbilt medium duty Class 7/8 models. They bear on wide or standard track axles affording superior wheel cut angles for a shorter turning radius, plus mono-leaf or taper-leaf front springs rated from 8,000 lbs. to 20,000 lbs.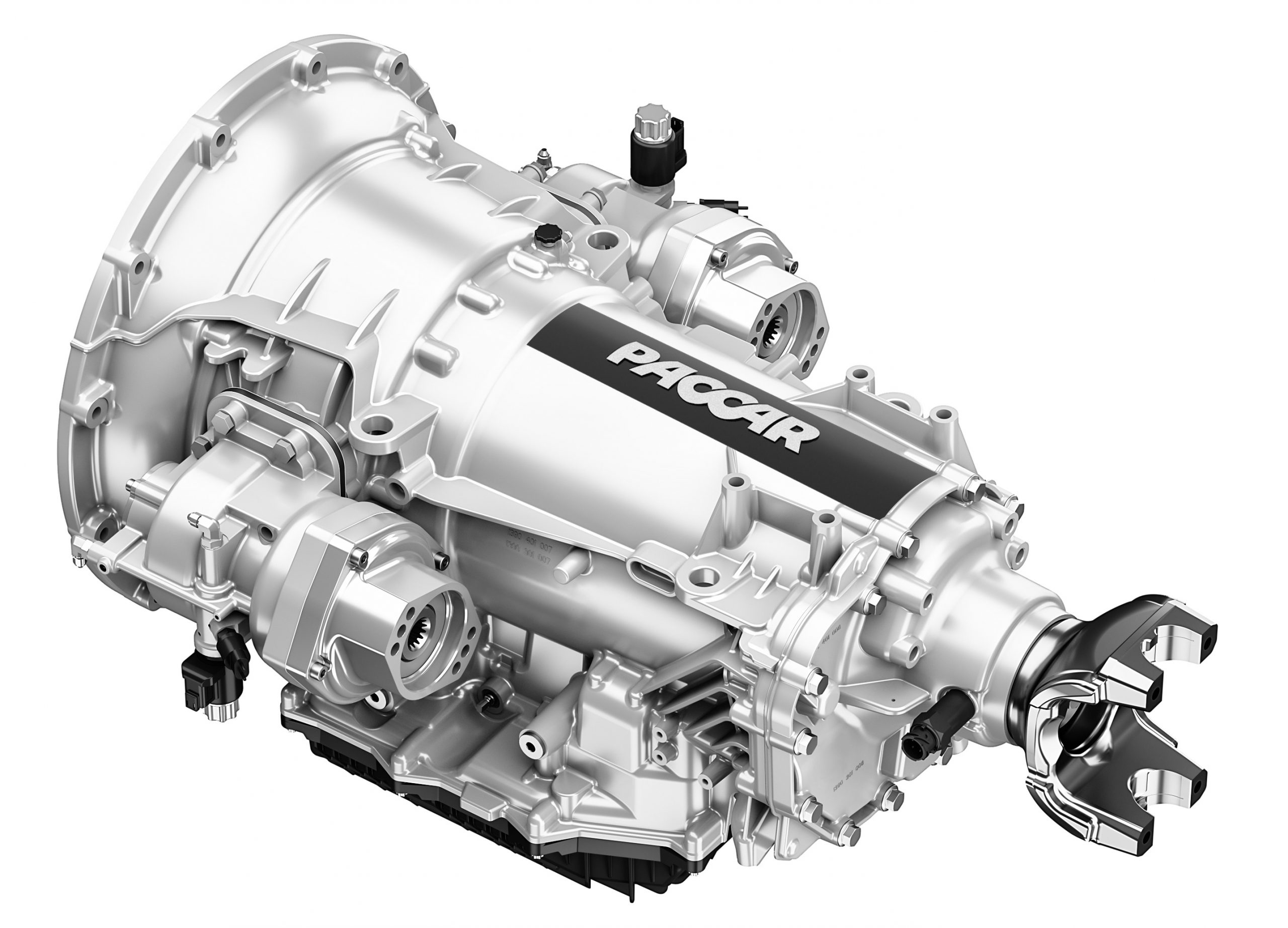 An all-new instrument cluster, featuring an analog speedo and tachometer with a high-resolution, 7-in. digital display, relays key information at a glance. Drivers are able to toggle through menu cards on the display utilizing the new multi-function steering wheel and navigation knob. The screen is deeply integrated into the 537 or 548 electronics with key information like system check, trip summary, and power takeoff functions clearly displayed through the menu cards.
"Peterbilt will always go above and beyond to deliver trucks that are fine tuned for their specific application, not to mention have the durability and toughness to be around for a long time," says General Manager and Paccar Vice President Jason Skoog. "The new Model 537 and Model 548 are further proof that we listen to our customers and deliver on their needs." — Peterbilt Motors, Denton, Texas; www.peterbilt.com