Sources: AeroAggregates, Eddystone, Pa.; CP staff
AeroAggregates has broken ground on a Dunnellon, Fla. production facility for ultra-lightweight foamed glass aggregate. Scheduled for October 2021 start up, the operation will turn post-consumer recycled glass into a 0.375- to 2.5-in. graded material suiting concrete block mixes, plus fill for placement over soft compressible soils or underground utilities, or along embankments.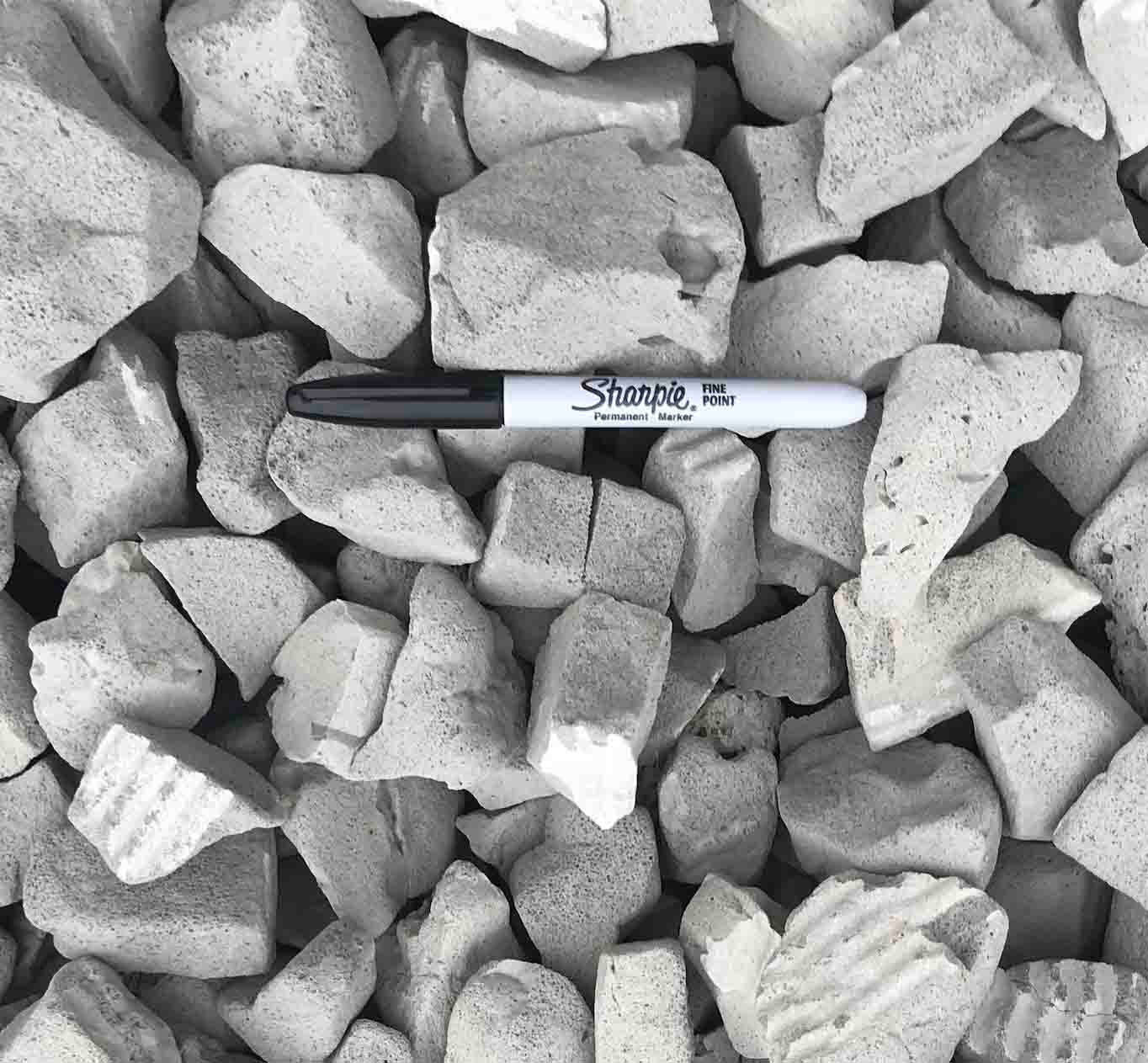 AeroAggregates envisions the facility recycling the equivalent of 140 million glass bottles during its inaugural year. The low-density, foamed glass aggregate is non-leaching, highly frictional and about 85 percent lighter than conventional gravel. With an uncompacted dry bulk density of 12-15 lbs./cubic foot, it is promoted for handling ease plus production and shipping economy against other lightweight fill materials. 
"From manufacturing, to delivery to placement, we're not only accelerating construction, but also reducing our overall carbon footprint compared to a lot of materials," says AeroAggregates CEO and Co-Founder Archie Filshill. "AeroAggregate can be applied three to four times faster than traditional materials with less equipment."
The Florida plant will serve as a satellite to the company's eastern Pennsylvania headquarters operation, whose project roster includes a major Philadelphia International Airport fill placement.