St. Louis aggregates and ready mixed top gun BMC Enterprises has entered precast concrete, acquiring Stewart Concrete Products of Halfway, Mo., and announced a strategic partnership with Stewart-Morrison Redi-Mix, Inc. of West Plains, Mo. Both will operate as BMC portfolio companies—sisters to the Breckenridge Material flagship brand. Acquired assets include five concrete products locations, eight ready mixed plants and two sand & gravel mines throughout southwest Missouri and central Arkansas.
"These acquisitions further reinforce BMC's reputation as a superregional, vertically integrated construction materials company," says CEO Nathan McKean. "We're pleased to welcome the employees of Stewart Concrete Products and Stewart-Morrison Redi-Mix, and are excited to serve several new communities."
The deals follow three other BMC acquisitions throughout southern and eastern Missouri within the last 13 months, including Payne Ready Mix Concrete in Dudley and Poplar Bluff; Spencer Ready Mix Concrete, also Poplar Bluff; and, Tri-County Concrete in Van Buren. During that window, BMC also acquired more than 100 acres of real estate in eastern Missouri, dramatically increasing reserves for its Old Monroe aggregates mining operation.
BMC began as F.E. Breckenridge Material Co. in 1925. The producer has grown seven-fold since McKean assumed control in 2004. Recognizing BMC's need to expand its geographic footprint and vertically integrate, he and his team have implemented a long-term sustainable growth strategy through 27 acquisitions in three states over the last 17 years, including five during the Covid-19 pandemic.
"By continuing to bolster our presence throughout the region, we're demonstrating commitment to providing high-quality ready-mix concrete, construction materials and logistical advantages to customers from Hannibal to Cape Girardeau, and west to Springfield and beyond," McKean observes.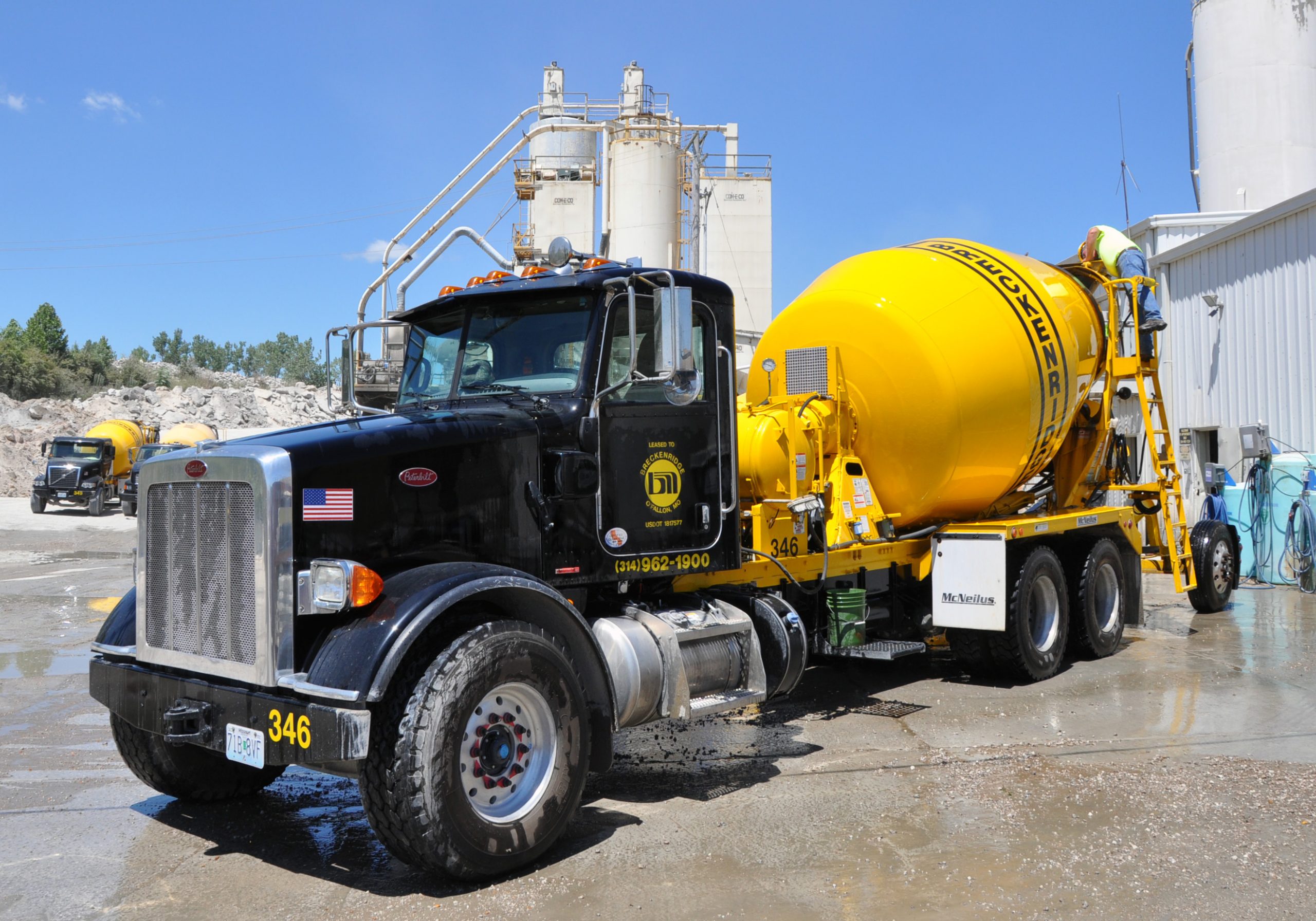 ---
NEW FRONTIER MATERIALS BUNDLES FRED WEBER ASSETS INTO PLATFORM
Missouri heavy/civil construction operator Fred Weber Inc. has sold its aggregates and asphalt assets to New Frontier Materials, a private entity chartered in 2020 with individual and institutional investor backing.
"These operations have served the St. Louis community for decades and we will faithfully build on that commitment. We bring a long-term perspective and intend to grow by focusing on premium products and delivering superior customer service," says New Frontier CEO Sherrod "Mike" Clarke, a 35-year Vulcan Materials veteran who took the helm upon the Fred Weber asset closing. "I look forward to advancing the New Frontier philosophy with a continued focus on employee safety, environmental stewardship, and community relations."
"We are excited to partner with Mike and the team joining from Fred Weber to create value for customers, employees, the St. Louis community, and investors alike," adds New Frontier Chairman Don James, who retired from that same capacity in 2015 after a long tenure with Vulcan Materials. "This transaction establishes a platform for growth, an important first step for New Frontier Materials."
New Frontier operations span 20-plus aggregate and asphalt production sites located throughout St. Louis. Management indicates capital investment plans to improve plant efficiency, build on safety and environmental programs, and strengthen employee training and development. Fred Weber assets in the New Frontier deal include the Bluff City Minerals and Iron Mountain Trap Rock businesses, plus EZ Street Asphalt license. Fred Weber CEO Doug Weible will continue in his capacity, overseeing Fred Weber Reinforced Concrete Products, a pipe & precast operator, plus sister Ozark Constructors and Gateway Dredging & Contracting businesses.