The New Orleans Ernest N. Morial Convention Center marked the return of major tradeshows after more than a year of Covid-19 related encumbrances, hosting The Precast Show 2021 in late May. With more than 2,500 attendees from National Precast Concrete Association and Precast/Prestressed Concrete Institute producer and associate member ranks, the event marked one of the largest tradeshows the conventions and events industry has seen since March 2020.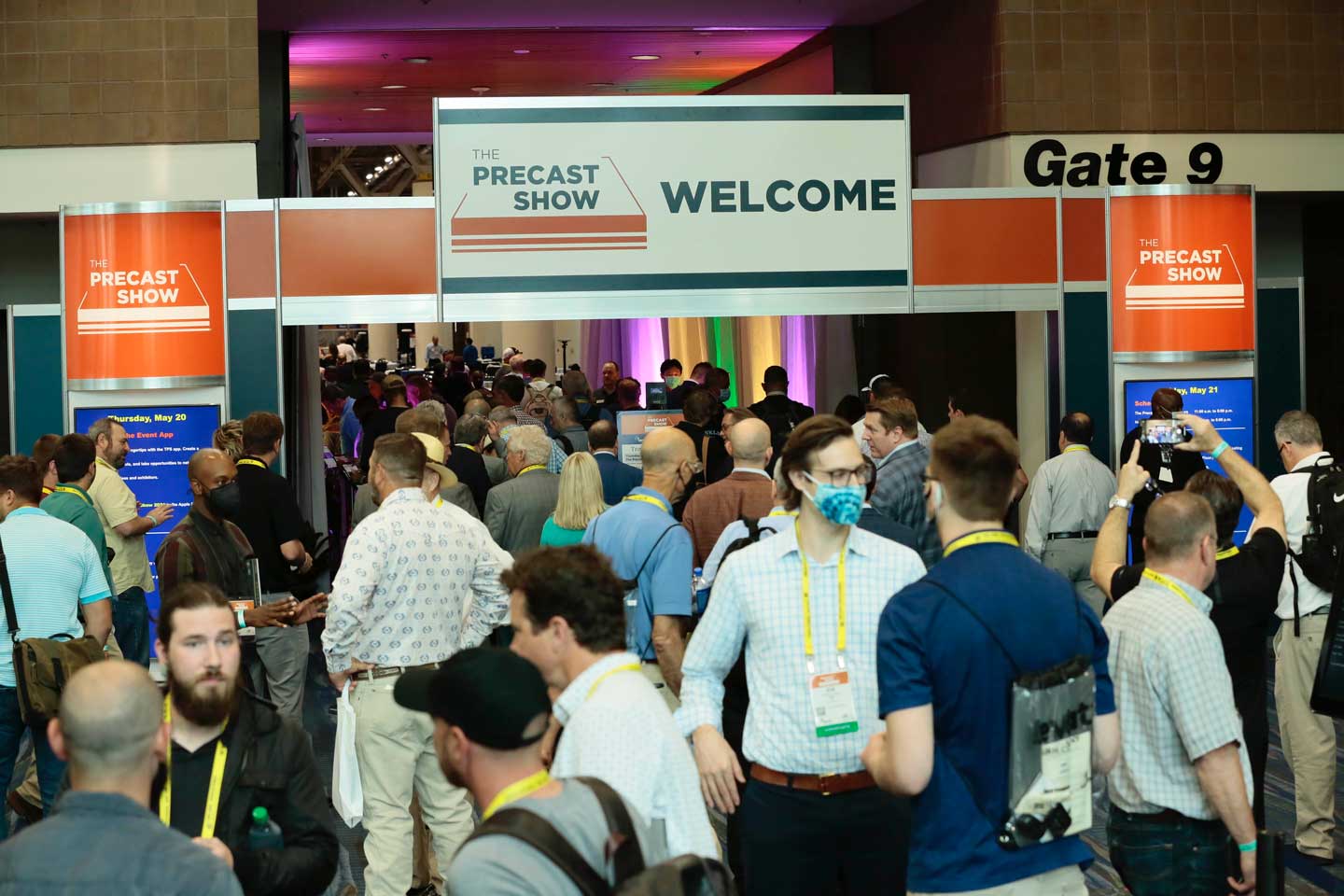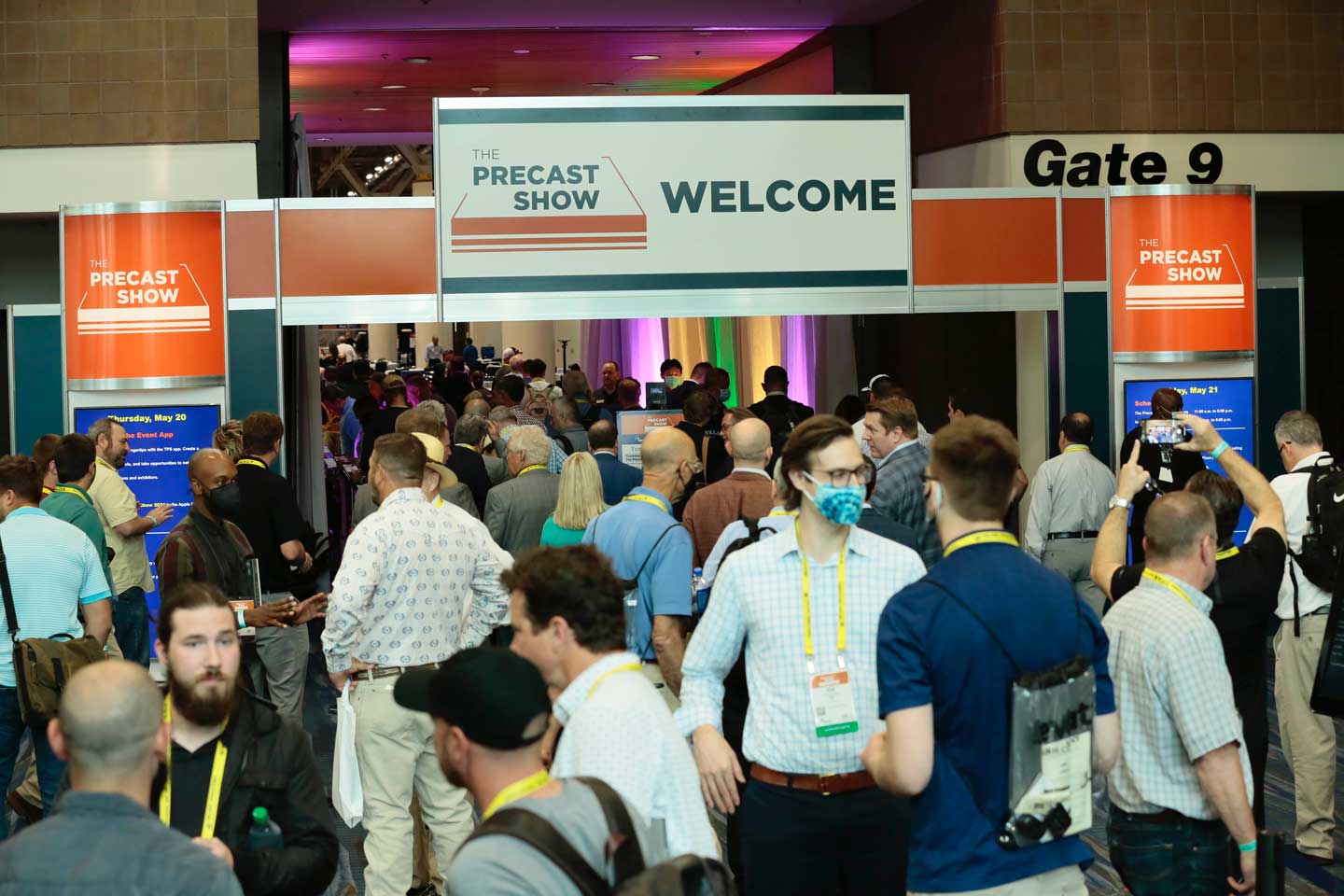 The Precast Show enjoyed a better-than-anticipated attendance, with 240 exhibitors—equipment manufacturers, material suppliers and business or technology service providers—remarking that they were very pleased with the activity on the expansive 450,000-sq.-ft. Morial Convention Center space.
"We celebrated a major milestone by hosting The Precast Show, the first and largest since restrictions were lifted," says Convention Center President Michael Sawaya. "I commend the organizations for having the courage to conduct the event in such uncertain times, demonstrating that it is time to get back to traveling, showcasing products on a trade show floor and convening in person, which plays such an important role in fueling our local, state, and national economies."
To prepare for an eventual return to hosting the large-scale events their venue is known for, Morial Convention Center officials assembled an expert Covid-19 response team at the onset of the pandemic that recommended changes to health and safety protocols, including enhanced facility cleaning and remediation measures. Just prior to the Precast Show opening, New Orleans lifted mask mandates for many public indoor spaces, but maintained expedited temperature checks for Convention Center patrons. The trade show floor was expanded from 200,000 gross square feet to 450,000 gross square feet to allow for social distancing.
"By any measure, the Precast Show 2021 was an enormous success, thanks to the shared vision and team effort of NPCA and the Ernest N. Morial Convention Center," says NPCA President Fred Grubbe. "The Board of Directors never wavered in its decision to hold the show. Moving it back by three months was a logical step based on data trends of where we thought the pandemic would go. Adding in the vaccine rollout and growing herd immunity, the Board confidently supported the planning and execution of this annual show. Since the early-February decision to proceed, members, exhibitors, coparticipant organizations and the great folks in New Orleans demonstrated the resiliency necessary to create a safe, exciting, and rewarding experience for all."
NPCA and PCI members, staff and allies will reconvene for The Precast Show 2022 and companion activities, March 1-5 in Kansas City, Mo.