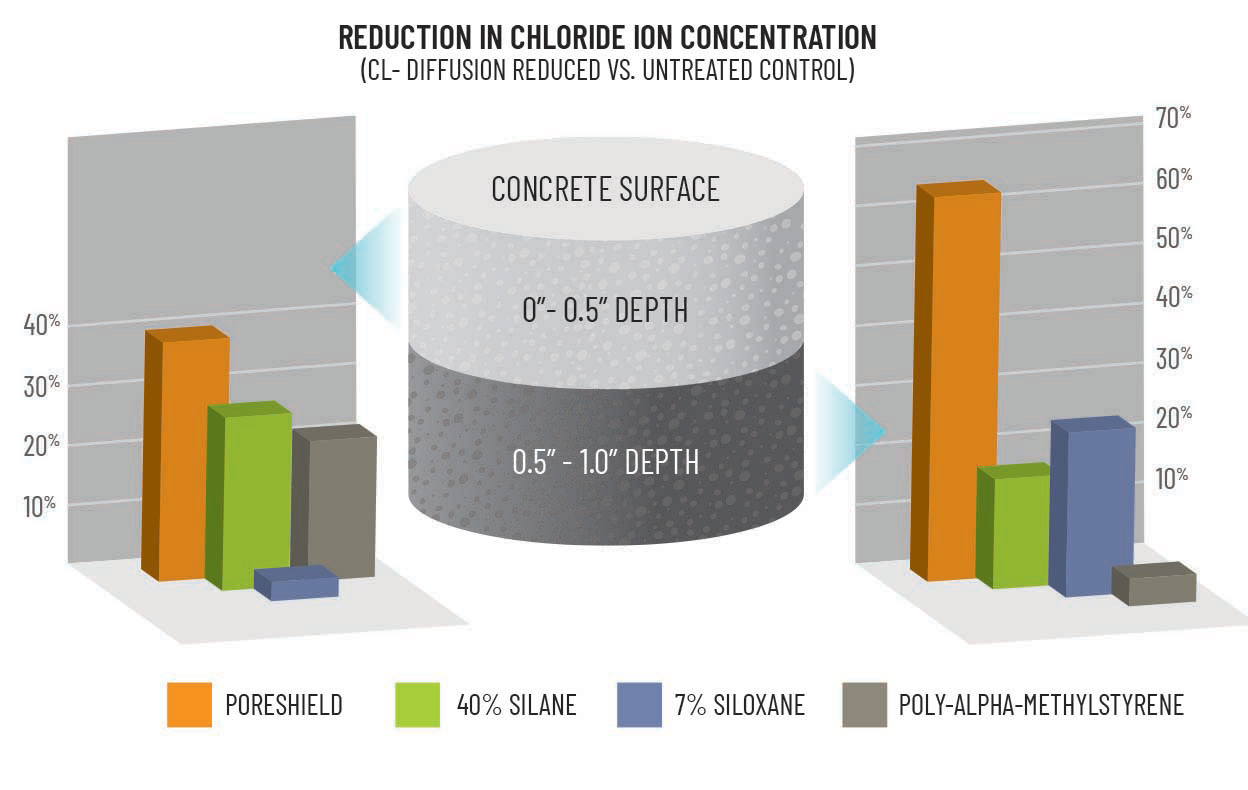 The Indiana Soybean Alliance – PoreShield will participate in Innovative Technology Demonstrations (ITD), a field program hosted by the American Association of State Highway and Transportation Officials Transportation System Preservation Technical Services Program (TSP-2).
"We are excited to demonstrate how the patented technology of soy methyl esterpolystyrene (SME-PS) branded PoreShield works as a long-term concrete durability enhancer," says Paul Imbrock, Alliance technical consultant. "The projects will show how PoreShield SME-PS is a cost-effective protection for bridge decks, roadways and precast structures that prevents future damage while protecting the environment and worker safety."
The AASHTO TSP-2 ITD program introduces new preservation materials and technologies to the owners of the nation's highway systems. The program is documented by an independent consultant and managed by the ITD Working Group with TSP-2 oversight. The Indiana Soybean Alliance aims to demonstrate how with one application, PoreShield SME-PS enhances concrete durability and offers long-term protection from moisture, salt and freeze/thaw damage. PoreShield SME-PS can be applied to vertical or horizontal concrete structures and used on all densities of concrete, new or old.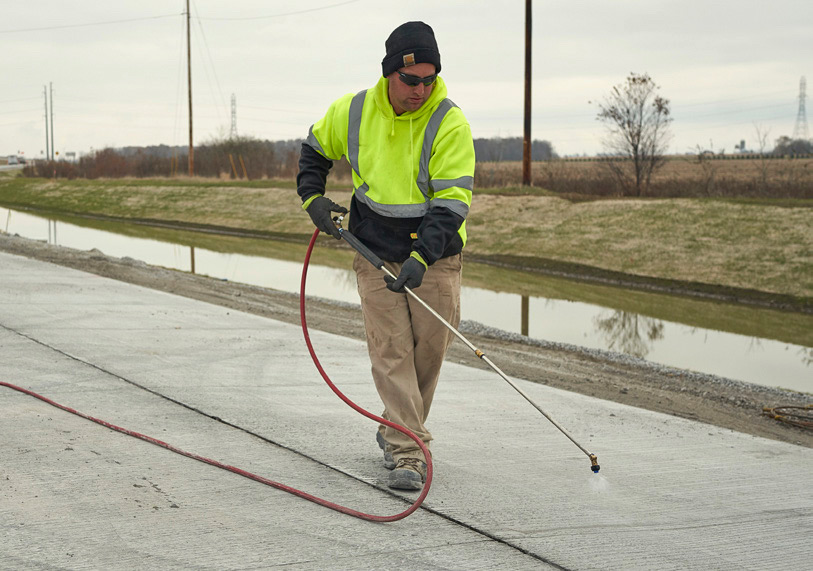 Unlike penetrating sealers, PoreShield SME-PS is absorbed into the pores of concrete by capillary action to block fluid absorption from the inside. As a self-sealing technology that remains viscous, PoreShield SME-PS fills pores and adjusts to new voids, protecting additional cracks or fissures as they form. Research and field use has demonstrated that PoreShield SME-PS extends the life of concrete five-to-nine times longer compared to untreated surfaces or structures, and provides 10 or more years of protection from salt (ion absorption), calcium oxychloride formation, moisture absorption, corrosion and freeze/thaw damage.
Three PoreShield SME-PS TSP-2 ITD demonstrations are in the works. An Interstate 65 project for which the Indiana Department of Transportation will purchase and contract concrete pavement joint treatment and six-inch overspray. The material will also be applied to the deck of a Buchanan County, Iowa bridge. One additional project is being planned for a vertical concrete structure.— Indiana Soybean Alliance, Indianapolis, www.poreshield.com