Precast concrete veneer brands Cultured Stone and Eldorado Stone, along with sister Boral Roofing (concrete) and US Tile (clay roofing) businesses, are part of a Boral North America Building Products asset package that Australian parent company Boral Ltd. has agreed to sell Houston-based Westlake Chemical Corp. for $2.15 billion.
"This transaction will bring well-established and high-quality architectural solutions and premium product brands in roofing; siding, trim and shutters; decorative stone; and windows to complement our existing businesses, including Royal Building Products' siding, trim and molding, DaVinci composite roofing, NAPCO Pipe and Fittings, and specialty PVC compounding business," says Westlake CEO Albert Chao. "Boral North America's lines will greatly expand our housing-related building products business and extend our presence. We look forward to welcoming the Boral employees to the Westlake family and realizing the tremendous opportunities to grow the combined businesses."
The Boral North America brands in the deal employ upward of 4,600 at 29 sites in the United States and Mexico, and in the most recent fiscal year booked revenues north of $1 billion. They will nearly double Westlake Chemical's building products footprint and broaden the company's stake in fast-growing housing markets.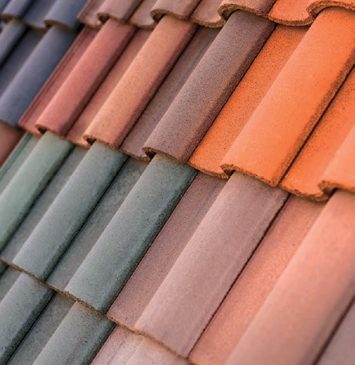 "Boral has owned and operated building products businesses in the USA for more than 40 years and we recognize and value the contribution [their] employees and customers have made over that time," observes Boral Ltd. Managing Director Zlatko Todorcevski. "The level of market interest and the acquisition price reflect a portfolio of great businesses with quality products, strong brands and good positions in many geographies. We are confident that this change of ownership to Westlake, with its strong history and focus on innovative exterior building products, will support the prospects for our North American Building Products business."
Scheduled to close later this year, the transaction would appear to be the last major step for Boral Ltd. unwinding its presence this side of the Pacific. Review of the Westlake transaction will coincide with final action surrounding the sale of Meridian Brick, a joint venture of Boral North America and Dallas investor Lone Star Funds. Boral Ltd. and Meridian Brick suitor, Tennessee-based General Shale, announced that $250 million deal late last year, projecting a mid-2021 closing.
Boral Ltd. addresses its remaining North American holdings—Boral Resources (fly ash), Synthetic Materials (FGD gypsum) and companion environmental service providers—in Westlake Chemical deal guidance. Boral management continues "to explore value creation opportunities through a potential joint venture, strategic alliance, divestment to a third party or continued ownership of the business[es]. We expect to be in a position to update the market at our full year results announcement in August, or earlier."