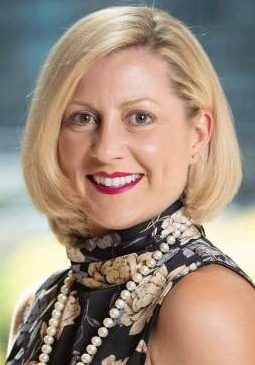 Laura O'Neill-Kaumo assumes the American Concrete Pavement Association president and chief executive officer posts this month, arriving from the American Council of Engineering Companies, Washington, D.C., where as chief operating officer she served engineers engaged in federal infrastructure work. Prior to ACEC, she was National Stone, Sand & Gravel Association senior vice president, charged with overseeing the government affairs agenda and representing aggregates interests on Capitol Hill. Her previous experience in construction includes work with independent trucking contractors and drayage drivers who haul materials to job sites.
O'Neill-Kaumo becomes ACPA's fifth chief. She succeeds Gerald Voigt, P.E., who has spent 17 years at the helm as part of a 33-year Association tenure and will remain in a non-executive capacity. "ACPA has a long and distinguished history advocating on behalf of its members and their exceptional products. I look forward to building on the good work Mr. Voigt has been engaged in for over three decades. He is truly leaving a solid foundation and a strong team—we won't let him down," O'Neill-Kaumo affirms.
"Laura's experience in leadership roles, and her extremely articulate and upbeat style will only enhance the fresh perspectives she'll bring to our association," adds 2021 ACPA Chairman David Howard (Koss Construction, Michigan).
O'Neill-Kaumo holds a Juris Doctorate from the University of Miami School of Law and a Bachelor of Science from Eastern Michigan University, and currently resides in Washington D.C.
---
STATE DOT APPROVES DELIVERY OF FDR SLURRY BY MIXER TRUCK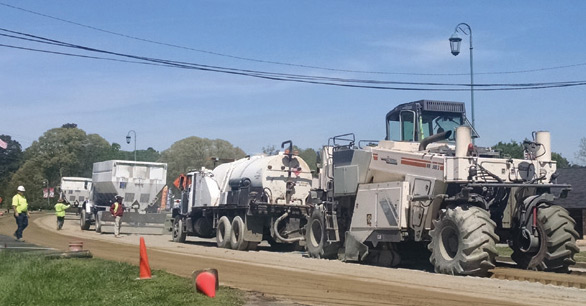 The National Ready Mixed Concrete Association credits a prospective fleet utilization opportunity for members to the Illinois Department of Transportation's adoption of a Full-Depth Reclamation specification allowing mixer truck delivery of cement slurry. A rapidly growing practice among pavement engineers, FDR entails blending of cement slurry with asphalt surface, base, subbase and subgrade materials to create a new stabilized base layer for concrete or asphalt pavements.
IRMCA staff and IDOT Engineer of Concrete & Soils James Krstulovich, P.E. led a task force whose three-plus years of work netted the "Special Provision for Full-Depth Reclamation (FDR) With Cement or Cement Slurry" spec. Assisting them were NRMCA Vice President, Local Paving Don Klem, along with ready mixed concrete, cement and construction company representatives plus Portland Cement Association.
Full-Depth Reclamation affords material and transportation economy for pavement base construction.