U.S. Concrete will move Vulcan into the U.S. ready mixed production elite, joining Cemex USA, CRH Americas Materials and Martin Marietta. U.S. Concrete reported 2020 deliveries of 8.2 million yd. from 150 operations in New York, New Jersey, Pennsylvania, Virginia, Washington D.C., Texas, northern California and the Virgin Islands. Vulcan dispatched 2.9 million yd. of ready mixed in 2020 from 46 plants in Maryland, Virginia, Washington D.C., Texas and California. The merger will secure the suitor's overall leadership in aggregates, with 255 active sites (Vulcan, 228; U.S. Concrete, 27) reporting 2020 shipments upwards of 220 million tons of crushed stone and sand & gravel.
The deal is a departure for an operator that has streamlined its ready mixed production activity and stressed an aggregates focus. The bulk of the U.S. Concrete portfolio appears to meet criteria with which Vulcan management might warm to a major plant property, equipment and mixer fleet outlay. U.S. Concrete has commanding ready mixed production positions in markets with high barriers to entry: Metro New York-New Jersey, Washington, D.C. and northern Virginia, plus the San Francisco Bay Area. The barrier is lower in U.S. Concrete's other major market, the Dallas-Ft. Worth Metroplex; Texas' perennial construction demand, coupled with aggregates integration opportunities, however, spell attractive pricing stability.
"U.S. Concrete is an important customer in a number of key areas, and this transaction is a logical and exciting step in our growth strategy as we further bolster our geographic footprint," affirms Vulcan Chairman Tom Hill. "This is a merger of two corporate cultures that value people, technology, operating disciplines, customer service and the entrepreneurial spirit, and it positions Vulcan to further drive sustainable, long-term shareholder value."
The merger announcement, adds U.S. Concrete CEO Ronnie Pruitt, "Marks a major milestone in [our] history. We are proud of the work our team has accomplished over the past few years to achieve operational excellence and serve customers, and believe combining with Vulcan will provide us the opportunity to build on our progress. Our combined organization will share an extensive and successful track record of acquisitions and greenfield development, and we look forward to working with Tom and the entire Vulcan family to close this transaction and integrate our two strong businesses."
Integration of two pairs of other strong businesses will likely commence concurrent with a projected Vulcan-U.S. Concrete closing the second half of 2021. Quikrete Holdings is poised for its biggest investment to date, adding a very complementary portfolio of Forterra Inc. concrete pipe and precast concrete assets, plus a new ductile iron pipe business with leading market share. Pending a regulator nod, Martin Marietta will stake claim to new California, Arizona, Nevada and Oregon markets upon sealing the Lehigh Hanson West Region deal.
Merger & acquisition activity involving major, mainline concrete, aggregate and cement businesses shows symmetry: Three major deals. Three well capitalized suitors. Three attractive targets. Favorable market outlook reflected in those transactions informs a fourth 10-figure deal, Boral Building Products' sale to Westlake Chemical (note page 28), including top brands in manufactured veneer (Cultured Stone and Eldorado Stone) and concrete tile (Boral Roofing).
Investor bullishness for building and construction reigns.
---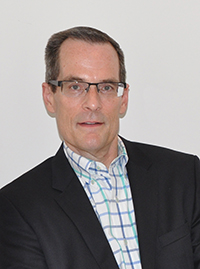 Don Marsh
[email protected]