Sources: U.S. Department of Labor, Ironworker Management Progressive Action Cooperative Trust, Washington, D.C.; CP staff
A White House Spring 2021 regulatory update, coupled with a U.S. Senate vote on a Creating Helpful Incentives to Produce Semiconductors (CHIPS) Act amendment, illustrate administrative and legislative branch underpinnings for contentious statutes affecting construction: the Davis-Bacon and Related Acts (Davis-Bacon or DBRA).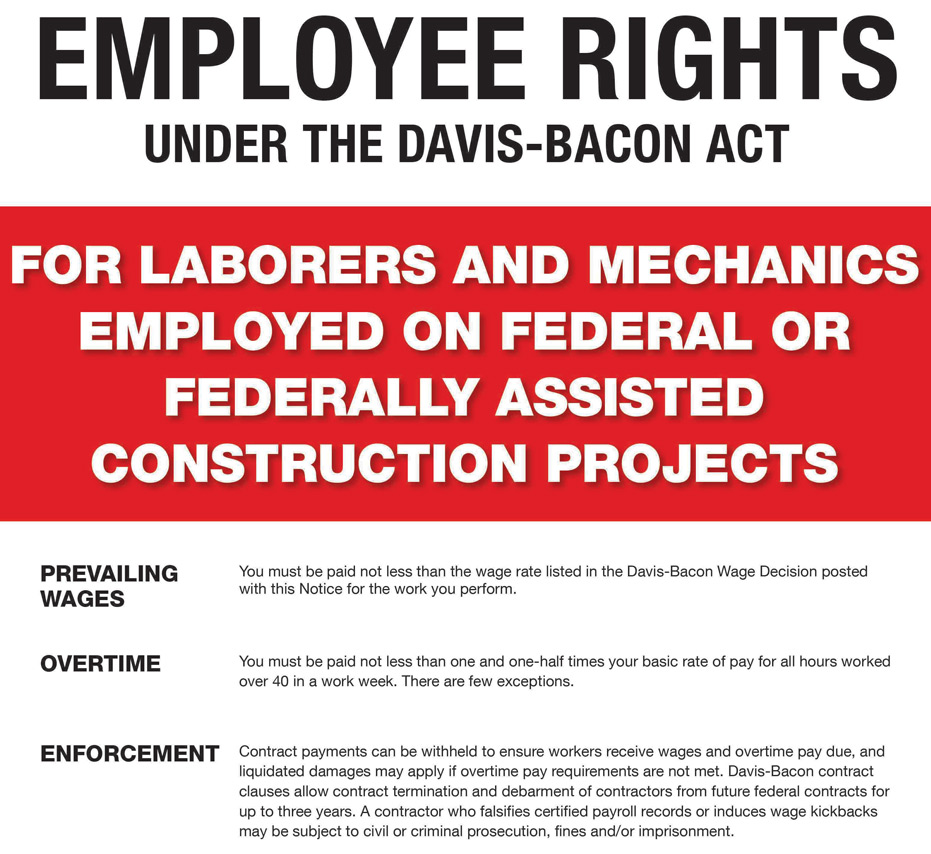 Among U.S. Department of Labor responses to a White House executive order is a Wage and Hour Division proposal "to modernize the regulations implementing the DBRA to ensure workers are truly paid prevailing wages on federal construction contracts." The proposal would appear to alter long established survey methods with which Division staff set compensation levels on federally funded building and nonbuilding contracts valued at $2,000 and up.
Separately, support for or concurrence with construction worker wage supports was indicated in an early-June vote where 58 Senators rejected an amendment stripping Davis-Bacon standards from the CHIPS Act. The International Association of Bridge, Structural, Ornamental and Reinforcing Iron Workers (Ironworkers) called it the Senate's first major floor vote on Davis-Bacon provisions in more than a decade and "a resounding victory for American workers."
Joining the 50-member Democratic Caucus voting nay were Republican Senators Roy Blunt (MO), Steve Daines (MT), John Kennedy (LA), Shelly Moore Capito (WV), Lisa Murkowski and Dan Sullivan (both AK), Rob Portman (OH) and Marco Rubio (FL). "This expanded list of Republican Davis-Bacon supporters proves that bipartisan agreement is still possible on commonsense issues such as the quality jobs supported by prevailing wage," the Ironworkers contend.
Related articles
Dusty nonunion rate records skew Davis-Bacon wage schedules