BY VICTORIA K. SICARAS
Although not completely on the other side of the pandemic, we each have our own set of lessons learned since March 2020. Like many in the ready-mix industry, the Martin Marietta Rocky Mountain Ready Mix District's journey to a new normal began when office employees faced a transition from working on premises to working at home, virtually overnight.
The speed at which companies had to turn entire departments into remote workforces at the beginning of the pandemic was often challenging and required significant IT support, even in strictly office-based environments. For more hands-on industries, like construction, sending employees home had the potential to bottleneck workflows and cripple business operations. Martin Marietta Rocky Mountain's ready-mix operation was able to overcome those hurdles thanks to cloud-based, mobile enterprise solutions.
A key contributor to the success of the District's transition strategy was their adoption of BCMI Corp.'s Material Pro app, which allows personnel to manage ready-mix concrete sales, production and dispatch from home.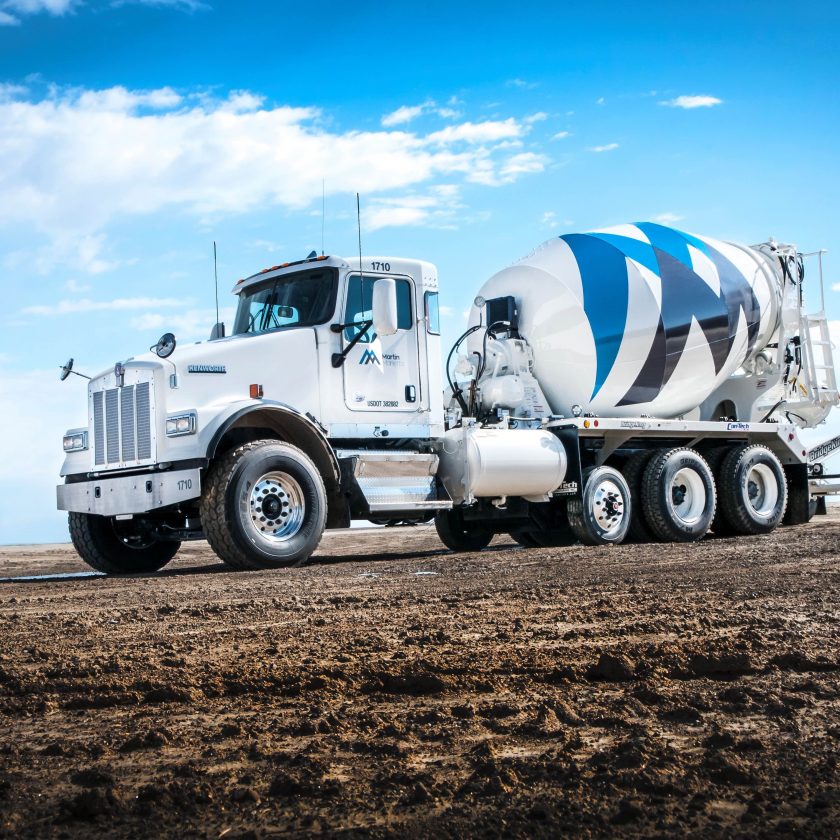 GOING REMOTE
"We made the decision to send home as many people as possible to protect our employees from potential exposure, even though government mandates allowed for essential businesses to operate differently," says Susan Holland, business operations analyst with Martin Marietta's West Division.
Equipped with company-issued equipment including computers, tablets and phones, office and sales staff transitioned to home workspaces and those in dispatch rotated between their homes and the office. Operations personnel stayed in the field. On-premise and field employees followed strict safety and cleaning protocols established by Martin Marietta, which often exceeded government mandates, says Holland. The company also reduced plant safety meeting capacity to keep on-premise employees socially distanced, which resulted in triple the number of meetings. Video meetings via Zoom and Cisco WebEx became a common occurrence.
The changes took place over the course of two weeks. One facilitator for making the transition as painless as possible for both Ready Mix District personnel and operations was the District's decision to roll out the Material Pro mobile app in March. By May, all remote employees were using the app.
Material Pro can be accessed from any tablet, smartphone or laptop, from anywhere with an internet or Wi-Fi connection, to tap into data from dispatch and other business and financial systems and make that information available in a digestible format. Users have real-time insight into operations and customer activity, including sales and orders, production volumes, performance metrics and batch accuracy.
This "remote" availability of the District's business-critical data helped personnel manage customer accounts and keep operations running smoothly even as the need for a remote and physically distanced workforce created logistical challenges in the working environment.
"Through just the tap of a finger, our at-home and remote staff has immediate access to current and future schedules, order status updates, KPIs [key performance indicators] and so much more," explains Joe Monteleone, senior sales representative with the Martin Marietta Rocky Mountain Ready Mix District.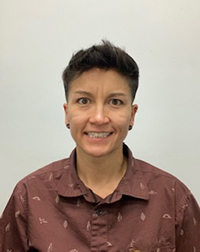 "The Material Now app helped streamline communication. We use it to get updates on the status of trucks, status of orders on the books and information about day-of pours and past pours." — Martin Marietta customer Melissa Allen-Perkal, Haselden Construction
EVOLVING CUSTOMER EXPECTATIONS
As pandemic conditions continued through spring and summer, Martin Marietta kept jobsite and office visits to a minimum to reduce unnecessary exposure for employees as well as customers. Meanwhile, their customers were also restricting access to jobsites, and spacing out scheduled activities to comply with new safety protocols and address looming uncertainties over public health.
"I spent far less time on jobsites monitoring our larger, more complex pours," says Monteleone. "We used video calls as an alternative."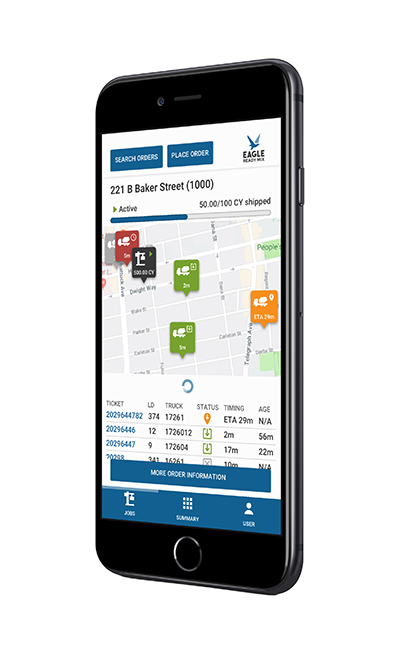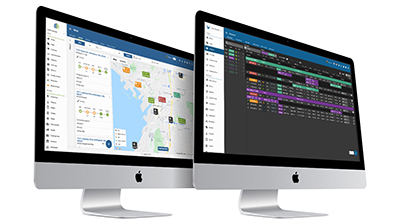 While the Material Pro app connected Martin Marietta staff with the operational information they needed to manage customer accounts and work efficiently no matter where they were located, the limited face-to-face interactions with clients presented another challenge. The producer had to ensure concrete order and delivery information was readily available to customers during all hours of operation.
"We had a limited number of onsite employees who could monitor projects and provide regular updates, especially on pour days," says Martin Marietta customer Melissa Allen-Perkal, concrete project manager with Haselden Construction, headquartered in Centennial, Colo. "Getting better access to updates on the job without the previously required human interaction became crucial."
By July 2020, the Rocky Mountain Ready-Mix District had worked with Material Pro provider BCMI to give ready-mix customers greater visibility and insight into their orders. Like Material Pro, the Material Now mobile app connects with dispatch, truck tracking and other systems to provide concrete customers real-time access to material delivery statuses as well as all jobsite activity, including performance measures for current and past jobs. With on-demand access to this information, customers and dispatchers can spend less time on the phone.
"This app has been the missing link between suppliers and customers that has been long overdue," says Allen-Perkal. "At the tip of our fingers, we can get up-to-date truck statuses including their live GPS locations and estimated arrival times. Plus, we've set up notifications for when trucks arrive at a job."
Although truck tracking is an essential tool for businesses handling perishable materials, like concrete, the Material Now app is designed to go beyond showing trucks on a map to provide the information contractors need to manage projects and track jobsite performance. "We've used the app to collect data trends for specific jobs, cross-reference information entered into daily logs, see admixture usage and retrieve data that was not reported back. Essentially, we have overall knowledge and awareness of concrete orders without having to make a phone call, visit a jobsite or look at tickets," adds Allen-Perkal.
Another Martin Marietta customer, Concrete Curb & Paving of Littleton, Colo., uses the app to coordinate activities with a customer base that is largely expected to start and stop projects with little notice, due to the uncertainty of the pandemic. "We are able to more effectively communicate delivery schedules to our own customers and employees, essentially helping streamline the business," says company president Taylor Ratliff.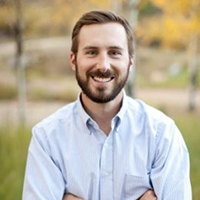 "Concrete Curb & Paving of Littleton, Colo., uses the Material Now app to coordinate project activities and more effectively communicate Martin Marietta's concrete delivery schedules to our own customers and employees." — Concrete Curb & Paving President Taylor Ratliff 
THE NEXT STEP TO A NEW NORMAL
Martin Marietta plans to transition employees back to the office once Covid-19 vaccinations become more prevalent and the majority of the workforce is vaccinated. The company is following CDC guidelines for reopening. While the transition will mark a return to pre-pandemic operations for the materials provider, the protocols and technologies adopted since March 2020 will remain.
Non-vaccinated employees will continue to complete an electronic health-screening form before arriving at work. Additionally, the company provides all personnel with masks as well as spray bottles containing sanitizer, disinfectant wipes, paper towels and cleaning solution so they can sanitize shared equipment and workspaces after use.
"A third-party cleaning company also disinfects and sanitizes our buildings on a continuous schedule, and we have a task force that actively shares ongoing updates to protection protocols so all employees are aware of any changes being made," adds Joe Monteleone.
Sales staff will continue using video conferencing to connect with customers and offering concrete contractors the Material Now app so they can become more self-sufficient with monitoring job performance and getting timely updates.
"These digital resources allow our ready-mix sales team to continue providing excellent support, despite limitations on jobsite and office visits," says Monteleone. "In fact, I use both Material Pro and Material Now to concurrently communicate real-time data and KPIs to staff and customers. I can provide status updates along with mixer locations to help put our customers' minds at ease during high-profile placements."
With these mobile technology tools in place, Martin Marietta Rocky Mountain's ready-mix operations can remain efficient and productive while the materials provider navigates the industry's new normal, keeping employees and customers safe, healthy and connected.
---
Vikki Sicaras is a freelance writer based in Countryside, Ill. She has more than 15 years of experience working as a writer and editor serving the concrete and construction industries.