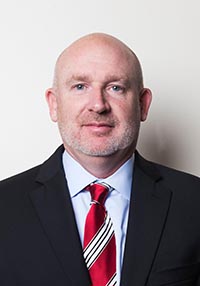 Anderson Concrete Corp., one of Ohio's oldest and largest ready mixed concrete producers, has named Rod Jenkins as vice president of Production, following nine years as quality control manager. He has worn many hats within the organization, beginning as a driver in 1998 and soon moving to the plant department, where he climbed the ranks from laborer and operator to lead in 1999. In 2003, he shifted to quality control as a field representative and was eventually appointed to his most recent QC role.
Jenkins has obtained several certifications during his tenure at Anderson Concrete. He is a National Ready Mixed Concrete Association Certified Concrete Technologist, Level 3, and most recently obtained certification as a Concrete Quality Technical Manager from the American Concrete Institute. He is the first in Ohio and only one in 10 in the U.S. to earn such recognition. The elite certification is one of the more rigorous ACI examinations with more prerequisites ahead of testing.
"Rod knows Anderson Concrete inside and out. He has worked in various roles within our company for more than 20 years and will be a tremendous asset in his new leadership role," said Jessica Anderson, newly appointed president.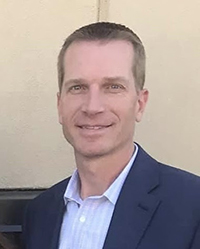 A leadership transition and major investor commitment are opening a new chapter for Piscataway, N.J.-based Solidia Technologies, whose cementitious binder and energy-lite curing process offer a low carbon alternative to portland cement concrete. The company has named Bryan Kalbfleisch as chief executive officer, arriving from Summit Materials, where he served as president of the Texas Region and Alleyton Resource, Houston-based ready mixed concrete and aggregate producer. Prior to Summit, Kalbfleisch was president of Oldcastle Materials' Arkansas-based APAC Central business. That appointment followed a tenure with Central Pre-Mix Concrete Co., an integrated Spokane, Wash. producer Oldcastle acquired in 1997.
"Joining Solidia provides me the rare privilege of helping move cement and concrete into their next generation with higher-performing materials that are better for industry, people, and the planet," says Kalbfleisch. "Having devoted my career to this industry, I am excited to help build a new legacy for it with the support of some of the world's most committed leaders in advancing sustainable innovation."
Concurrent with the CEO appointment, Solidia announced a $78 million fundraise to support continued development and deployment of binder and curing technologies that accelerate decarbonization of critical building materials. "Solidia creates value while lowering industrial carbon emissions and advancing solutions that use captured CO2, which is unique in the industry and aligns well with our long-term investment focus," notes Bruce Hogg, managing director and head of the Sustainable Energy Group at Canada Pension Plan Investment Board, one of four new investors. "We are pleased to have a leader of Bryan's caliber taking Solidia to the next stage of development."
LafargeHolcim Ltd. shareholders approved a group name change to Holcim Ltd. among proposals during their annual general meeting, staged last month by virtual platform. Directors recommended the move "for efficiency and impact … as the company transforms to become the global leader in innovative and sustainable building solutions." The change applies only to the corporate name and will not affect such North American brands or operating units as Holcim (US) Inc., Lafarge Canada Inc., Lafarge U.S. Cement and Aggregate Industries—all maintained after the 2015 Lafarge Group and Holcim Ltd. merger. 
Beyond the name change, shareholders approved the election of LafargeHolcim CEO Jan Jenisch as a director; move of the company's registered headquarters from Jona-Rapperswil to Zug, Switzerland, completing an office location restructuring; and, reaffirmed commitment to publishing a premier climate transition report in 2022, based on carbon audits and related work with the Science-based Targets initiative.
Citing his pride in the resilience LafargeHolcim has demonstrated throughout the pandemic, Chairman Beat Hess noted, "Our management and employees have shown their true colors with brilliance, keeping our people and business safe, while standing by our communities. I would like to thank all of our shareholders for their continued trust and confidence and look forward to meeting in person next year."
Separately, Lafarge Canada has acquired Béton Mobile du Québec, citing the Montreal market operator as "Canada's most innovative volumetric delivery concrete company." With a payroll of 26, BMQ specializes in the innovative design and flexible dispatch of highly durable and tailor-made specialty concrete mixes. Former principal Stéphane Pelletier will continue to lead the business as general manager. 
"This acquisition is a perfect fit. Béton Mobile du Québec has been a leader in products such as Latex Concretes and Rapid Sets and it supports our vision of being the reference company in sustainable construction solutions," says Lafarge Eastern Canada Vice President, Ready Mix John McCabe. The transaction is a great opportunity to combine two businesses with a heritage of innovation and service, while supporting Lafarge Canada's journey to net zero concrete production and practice, he adds. 
New Enterprise Stone & Lime Co. of New Enterprise, Pa. has acquired all the outstanding stock of Harrisburg, Pa.-based Hempt Bros. Inc., which operates two ready mixed concrete, three aggregate and four hot mix asphalt plants, plus a heavy civil construction business. The facilities are ideally situated between the suitor's Chambersburg and Allentown locations in south-central and eastern Pennsylvania, and broaden its market reach to the state capital. New Enterprise officials view Hempt Bros. as "highly-regarded in the community, with outstanding people, assets and attractive operating characteristics."
"We are excited to add this great family owned business to our corporate family," affirms New Enterprise CEO Paul Detwiler III. "This acquisition expands our footprint into the Harrisburg area and was completed with virtually no additional long-term debt. This philosophy enhances our ability to grow operating profit and reduce leverage—a cornerstone of our operating plan. Furthermore, this acquisition is consistent with our strategic plan of adding great locations to our construction material business and upon acquisition is expected to be accretive to profits as we exit the pandemic and get back to the 'new normal.'"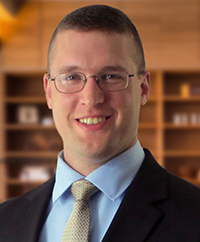 Syracuse, N.Y. native Kevin Corbett is the newest member of the Smith-Midland Corp. leadership team, serving as vice president of Operations at the Virginia precast concrete flagship plant. A veteran of the United States Marine Corps, he has a master's degree in business administration and a bachelor's degree in history. After graduating in 2009, Corbett took a commission in the USMC, where he served as an Infantry Captain, assigned to 1st Battalion 3rd Marine Regiment in Kaneohe Bay, Hawaii, and then the Marine Corps Security Force Regiment at the Naval Weapons Station in Yorktown, Va.
In 2015, he joined Oldcastle Building Envelope, the largest glass curtain wall fabricator in North America, serving as plant manager responsible for Tampa, Fla. and Westbrook, Me. operations. While at Oldcastle, he studied and implemented Lean manufacturing, a continuous improvement methodology that aligns perfectly with his new employer's philosophy. At Smith-Midland, Corbett affirms, "Everyone is very engaged and passionate about making the organization as good as it can possibly be, which includes the Lean implementation, but also with regard to the creation of revenue streams and finding ways to increase profitability without increasing operating costs."
"Experience leading large manufacturing operations and leading continuous improvement programs that improved the safety, quality, on-time delivery, and costs at those operations will help Kevin as he leads our organization further along our path of Continuous Improvement through Lean manufacturing," observes Smith-Midland CEO Ashley Smith.