The ACI Foundation has established the Burg-Coleman Iowa State '77 Fellowship, funded by a $75,000 donation from American Concrete Institute Executive Vice President Ronald Burg and 2020-21 President Jeffrey Coleman. Both are 1977 graduates of Iowa State University College of Engineering: Coleman a master's in structural engineering, following a degree in civil engineering the prior year; and Burg, a degree in civil engineering.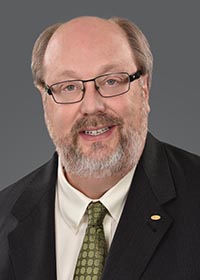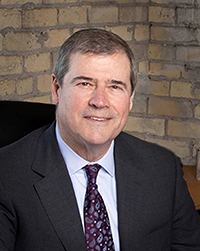 The fellowship will be administered by the ACI Foundation and awarded annually to students pursuing an advanced degree in civil engineering with a focus on concrete structures or materials. Preference will go to candidates who study at Iowa State, and subsequently to those who are full-time residents of Iowa at the time of application for the Fellowship. This new fellowship will be open for student applicants in mid-2021.
Coleman, PE, FACI, is an attorney that focuses his practice on construction law, professional liability defense, concrete construction, and general business law, including insurance and coverage. His practice as a structural engineer started in 1977, and he shifted his focus in 1984 to his current law practice. He is a licensed engineer in Iowa, Minnesota and Wisconsin; licensed attorney in Iowa, Minnesota, Wisconsin, and North Dakota; and, is nationally known for his knowledge and experience in the area of concrete construction.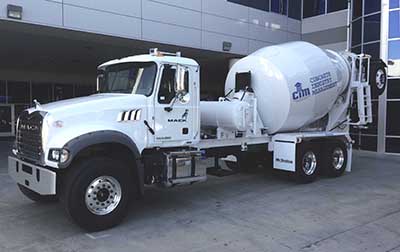 The National Ready Mixed Concrete Association has confirmed plans for in-person staging of its ConcreteWorks 2021 conference and National Mixer Driver Championship, September 30-October 4 at the Gaylord Palms Resort & Convention Center in Kissimmee, Fla. Current conditions support the decision, although the Association will abide federal, state, county and local governing board actions that could impact the conference, trade exhibit and driver competition. NRMCA will release the ConcreteWorks agenda and exhibitor prospectus later this spring. In the interim, questions on the program can be directed to Senior Director of Meetings Jessica Walgenbach, 703/706-4852, [email protected].
The Concrete Industry Management Auction proceeds this month at the Las Vegas Convention Center, enjoying a customary World of Concrete backdrop and surefire anchor: an 11-yd. Granite-mounted Bridgemaster, courtesy of Mack Trucks and McNeilus Truck & Manufacturing. The donation speaks volumes to the manufacturers' commitment to the concrete industry and importance they place on CIM degree programs, notes Auction Committee Chairman Ben Robuck (Cemex USA).
The 2021 Granite GR64FR bears a MP7-375C engine, with 375 hp @ 1360 lb.-ft. torque rating, and Mack mDRIVE HD 14 SP, Ultra-Low Creeper/Multi-Speed Reverse (Overdrive) automated manual transmission. The Bridgemaster Mixer includes the McNeilus FLEX Controls package for key drum and truck functions; PMP PMB 7.1 straight drive; lightweight aluminum extension chutes; plus, cameras and sensors for blind spot monitoring on a single display.
"McNeilus is proud to continue our support of the CIM program and invest in future leaders that will advance the industry," says Vice President and General Manager Robert Monchamp. "We invest in technology to help push the industry forward. The CIM program mirrors our commitment to support our ever-changing concrete industry and gives graduates the skills to excel."
"Mack Trucks is proud to support the Concrete Industry Management program as it prepares the next generation of leaders in a critical market segment," adds Mack Construction Product Manager Tim Wrinkle. "CIM programs offer valuable insights to students, creating well-rounded leaders and workers in the concrete industry."
The Masonry Society has launched the Masonry Education Hub, a Learning Management System that allows designers, professors, students, and other users to obtain on-demand masonry education. The Hub is hosted on the TMS website to provide a central location for training sessions on a variety of masonry topics. Currently over 40-course offerings are available on topics including masonry basics, inspection, testing, codes and standards, and strength design of masonry. Additional courses and sessions will continue to be added. The Hub was developed with support from the National Concrete Masonry Association Foundation, Portland Cement Association and Western States Clay Products Association.
The Association of Equipment Manufacturers, Milwaukee, has unveiled an updated brand identity and tag line, Taking Construction to the Next Level, for the ConExpo-Con/Agg exhibition, held every three years at the Las Vegas Convention Center. The changes address construction industry growth and momentum, plus the role the event plays in connecting innovators, equipment manufacturers and construction professionals.
"The new identity reflects how the show has evolved and what it aspires to be in the future. The forward motion of the logo matches the forward motion of the show, where construction professionals experience the latest equipment, participate in demonstrations and education, make new professional connections, and grow their own marketability within the industry," says ConExpo-Con/Agg Show Director Dana Wuesthoff. "ConExpo-Con/Agg remains North America's number one event that construction pros consider to be the best place to connect with opportunities that advance their businesses, and this new brand image helps us translate that mission to the future of the industry."
The logo's arrows indicate progress and momentum, she adds, while the deepening colors represent growth. The arrows' tread-like arrangement convey traction and making a mark on the construction industry. ConExpo-Con/Agg 2023 will take place March 14-18, concurrent with the International Fluid Power Exhibition.
Montana-based investment banker and financial advisor D.A. Davidson & Co. has assisted Peninsula Capital Partners in the sale of Truesdale Corp., a Tempe, Ariz. concrete infrastructure maintenance and repair specialist, to Strength Capital Partners. Birmingham, Mich.-based Strength Capital invests in U.S.-based businesses specializing in manufacturing, distribution plus infrastructure and industrial services. Peninsula Capital provides subordinated debt and minority or control equity capital for middle market companies.
"Truesdell Corporation, with the active support of Peninsula Capital, has done a tremendous job establishing itself as the leading national concrete maintenance and repair services provider to critical transportation infrastructure," says D.A. Davidson Managing Director Tim Sznewajs, who heads the firm's diversified industrials investment banking.
The transaction highlights the ongoing success of D.A. Davidson's infrastructure services practice serving leading sector firms, he adds. The investment banking division offers comprehensive financial advisory and capital markets expertise, while the group has extensive transaction experience serving middle market clients worldwide across consumer, diversified industrials, financial institutions, real estate and technology verticals. Along with European strategic partner, MCF Corporate Finance, D.A. Davidson originates and executes transatlantic merger & acquisition transactions under the common brand of D.A. Davidson MCF International.