Sources: Inform Markets, Irving, Texas; CP staff
The 2021 World of Concrete opened June 8 as an event of national significance, shutting the door on a lengthy period of travel restrictions, lockdowns, face mask mandates and other disruptions to business and personal life.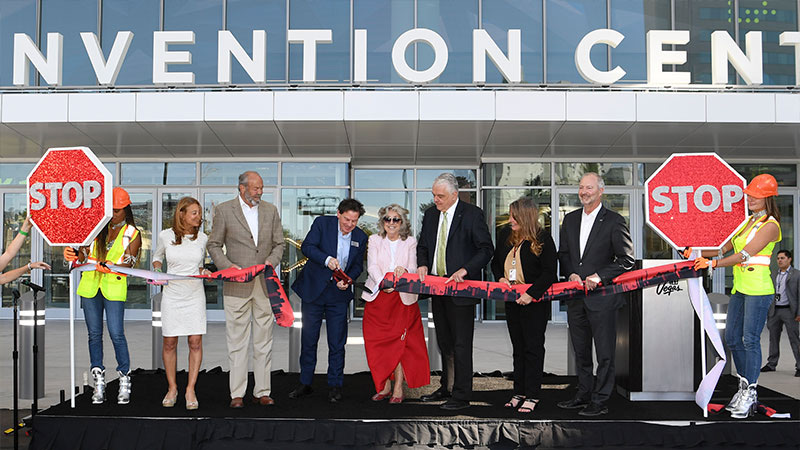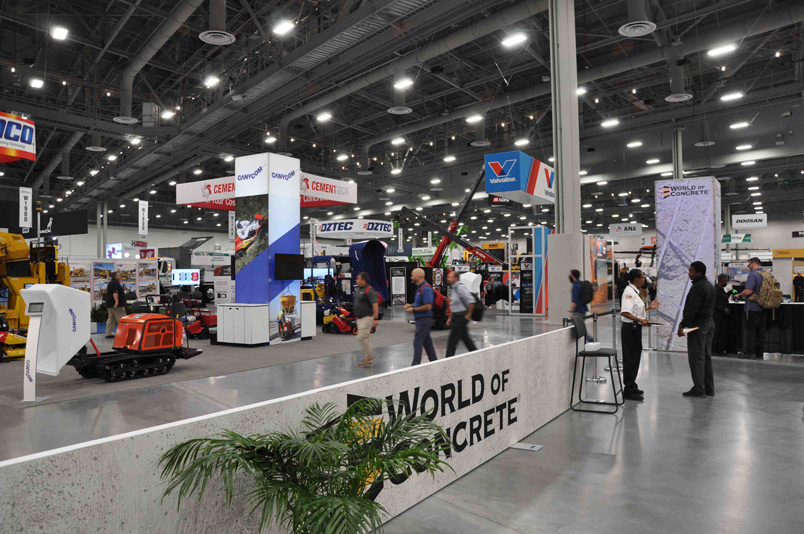 Broader symbolism aside, the concrete industry gathering ushers a new era for the Las Vegas Convention Center, host venue. Nevada officials and World of Concrete organizer Informa Markets bill the event as the first major, post-pandemic trade show, but underscore adoption of new public health protocols respecting the past 15 months' of global Covid-19 response and toll. "This reinvigorates our commitment to be bold in how we envision the future of infrastructure and recovery of our state," says Nevada Governor Steve Sisolak. "We are back and there is no better or safer place to come to have a convention than Las Vegas."
Informa Markets officials joined the Governor for a ribbon cutting ceremony opening the $1 billion, 600,000-sq.-ft. LVCC West Hall, to be inaugurated by World of Concrete rolling stock exhibitors accustomed to the Central Hall. Postponed from staging in a customary January window, this year's show is concentrated in the West and North Halls, the latter including Producer Center booths and exhibitors in the Cement Production Pavilion, premiering as a partnership between Informa Markets and Concrete Products publisher Semco Publishing.  
While official registration figures are forthcoming, day one traffic in condensed show floor areas indicated many attendees and exhibitors engaged at productive levels. "There is an unparalleled magic about in-person connection—from sharing laughs with old friends, creating new ones, learning from industry experts, and seeing and feeling the latest products and innovations," affirms Informa Markets President, North America Nan Walsh. "We are so happy to be the first large-scale trade show to return to the floor in the U.S., and the first to use the Las Vegas Convention Center's incredible West Hall." Through the partnership with the Las Vegas Convention and Visitors Authority, she adds, "I believe we are signaling a return to business and connection that is needed now more than ever."