Flush in investor confidence and financial leverage fueled by a stock price in record territory, Martin Marietta Materials will significantly boost its West Coast presence in a $2.3 billion cash deal for the bulk of Lehigh Hanson West Region operations in Arizona, California, Nevada and Oregon. Anchoring the asset package are the Lehigh Cement Redding and Tehachapi, Calif. plants, with combined annual capacity upward of 1.6 million tons, plus seven terminals; 17 active crushed stone or sand & gravel sites; and, 29 ready mixed concrete plants. The deal does not include the Hanson Permanente Cement plant in Cupertino, Calif. or Oregon sites under Lehigh Hanson's Seattle-based Cadman Inc. business.
"Lehigh West has leading positions in some of the nation's most attractive markets, providing access to new geographies for continued industry-leading growth," says Martin Marietta Chairman Ward Nye. "Our company will be well-positioned to capitalize on long-term demand drivers from increased state infrastructure investment in California and Arizona as well as continued private-sector growth across these regions. We are confident in our ability to quickly realize the benefits of this transaction following the same proven approach we took with our acquisitions of TXI [stock-for-stock, 2014] and Bluegrass Materials [$1.6 billion cash, 2018]."
As Martin Marietta sets its sights on a coast-to-coast U.S. presence, Lehigh Hanson parent company, Germany's HeidelbergCement AG, is narrowing its North American market scope. "The sale is a major step in portfolio optimization as part of our 'Beyond 2020' strategy," explains HeidelbergCement Chairman Dr. Dominik von Achten. "We are simplifying our portfolio in North America and prioritizing on the strongest market positions."
"We will accelerate build-out in four key regions, Canada, Midwest, Northeast and South, through selected bolt-on acquisitions and capacity expansion projects in the future," adds Lehigh Hanson CEO Chris Ward.
The parties project closing of the transaction in the second half of 2021.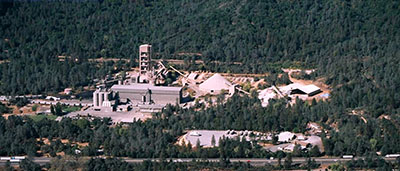 ---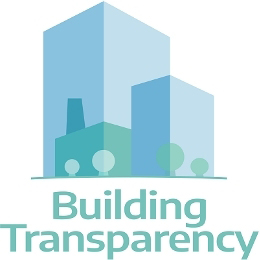 CEMENT, AGGREGATE, CONCRETE SUPPLY CHAIN INPUT FOR BIG TECH-BACKED PROJECT
Lehigh Hanson Inc. is the newest pilot partner in Building Transparency, a Silicon Valley-backed nonprofit organization that provides open access data and tools supporting broad and swift industry action on embodied carbon. The concrete, cement and aggregates giant aims to support advanced supply chain knowledge "for a better building future."
Instead of focusing on one single solution in the journey to carbon neutrality, notes Lehigh Hanson CEO Chris Ward, "We must use multiple levers to achieve our ambitious sustainability goals. Joining Building Transparency's [Embodied Carbon in Construction Calculator] EC3 manufacturing pilot partnership allows us to realize improved transparency, better assess life cycles and refine carbon accounting, which all help further efforts to achieve our emissions reduction targets."
"We believe Lehigh Hanson's deep industry experience, specifically in the cement and concrete categories, will lend crucial expertise to our pilot program," adds Building Transparency Chair and Executive Director Stacy Smedley. "EC3 allows for comparing building products and selecting low-carbon options, which is only possible through a robust database of digitized, third party verified environmental product declarations. Contributions from a leading supplier like Lehigh Hanson are invaluable to the establishment of improved industry standards and best practices."
Building Transparency hosts a portal for the free EC3 tool, which allows carbon factor assessment and benchmarking in project specifications and emphasizes upfront supply chain greenhouse gas emissions attending material processing or product manufacturing. Directors of the Seattle-based organization include representatives of technology top guns Amazon, Autodesk, Google, Microsoft and Salesforce. Building Transparency organizers joined carbon accounting interests for the 2019 premier of EC3, spawning a library of thousands of digitized environmental product declarations. — www.buildingtransparency.org
---