St. Louis-based Afinitas has aligned its concrete plant equipment, services and technologies platform into three, solution-focused business units defined by the customers and markets they serve. By grouping the HawkeyePedershaab, BFS, New Hampton Metal Fabrication, Spillman Co. and CAM Products brands, the new structure enables Afinitas to better address precast concrete producer needs with more sales, engineering, technology and customer support resources, plus an enhanced product selection. It spans:
Equipment & Automation Division. Includes machinery and services from the HawkeyePedershaab and BFS brands, plus other innovations from mbk Maschinenbau GmbH. With offices in the U.S., Denmark, Germany, Italy and India, the division serves the needs of drycast and wetcast concrete producers worldwide.
Equipment & Automation will be led by Daniel Bühler, who later this year transitions to global president from a current post as the division's European president. He will oversee sales, service and operations teams the world over, bringing nearly 20 years of industry experience. For more than a decade, Bühler was managing director of Casagrande company Huette and then, along with Klaus Müller, at BFS GmbH based in Blaubeuren, Germany, which became part of Afinitas in 2017. He also worked in the steel industry for Concast in Switzerland, where he supplied turnkey mills and was later tapped to help build a division for its Udine, Italy business. A native of Switzerland, he speaks three languages and has a degree in mechanical engineering. He currently resides in Italy but will relocate to the United States later this year.
"With Daniel, we have an internationally experienced and highly recognized industry leader in this key role," affirms Afinitas CEO Brad Schmidgall, who until Bühler's arrival as global president will continue to lead the Equipment Division in the Americas. "He knows our company extremely well, is passionate about our customers and industry, and has done excellent work transforming sales and operations in Europe."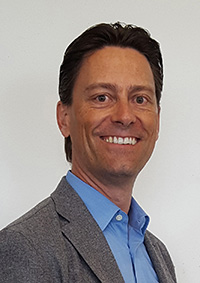 Forming Systems Division, bringing together the strengths of the New Hampton Metal Fabrication and Spillman Co. brands, is led by President Jamie Wegner, with offices in New Hampton, Iowa, and Columbus, Ohio. The division covers a wide spectrum of wetcast formwork needs, including architectural, transportation, storm and sanitary sewer, utility and retaining wall products.
Concrete Accessories Division, led by President Aaron Schmidgall, based in Mediapolis, Iowa, and encompassing CAM Products, HawkeyePedershaab and Spillman brand accessory products. Offerings include steel and plastic reinforcement spacers for drycast and wetcast applications, magnet adaptors, shear steel stirrup mats, polyurethane products, plus other pipe and precast production accessories—Icon Thermal Shear Connectors among them.
"Combining our strengths into unique, yet complementary, business units and providing a new web presence to match will help customers around the globe find the solutions they need faster. In fact, they now have even more choices at their disposal," notes Brad Schmidgall. "These steps are part of our strategy to build a company and customer experience unmatched in the industry, and we are confident the result will be new innovations that benefit our team members and the industry."