Silicon Valley management consultant and industry analyst Frost & Sullivan offers predictions for the global construction market in "Key Architectural Trends Determining Construction Materials Usage, Outlook 2021." Authors see the ongoing Covid-19 pandemic, renewed focus on environment-friendly and circular solutions, along with geopolitical issues affecting business the next 10-15 years.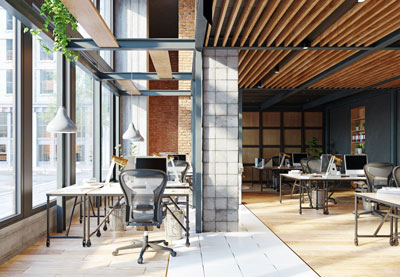 "The global construction industry is expected to shift toward sustainable practices that do not compromise quality, durability, and cost," says Frost & Sullivan Senior Research Analyst, Chemicals, Materials and Nutrition Prathmesh Limaye. "This will drive the development of sustainable materials and is also promoting greater use of recycled materials. Innovation is also happening with developers focusing on the unique utilization of bio-based materials in buildings, a trend which is likely to continue."
Among key predictions shaping the global construction materials are:
Focus on sustainability. Expected to drive the development of energy-efficient and recyclable construction materials globally.
Increasing modularity. Greater implementation of offsite and prefab or modular construction within the industry will reduce overall project timelines.
Increasing automation. To address the lack of skilled labor globally, construction developers are relying on automation tools and techniques such as building information modeling to boost productivity.
Verticalization. Urbanization and the shift toward newer, slender and taller skyscrapers will drive the usage of materials such as thinner concrete or structural steel members, plus large and clear glass facades.
Rise of DIY trends for home renovation activities. Pandemic phase markets witnessed a surge in online orders for do-it-yourself home renovation materials. The need for home renovation was further magnified because of office closures and increasing work from home routines.
Development of open and multipurpose spaces. Architects and developers will focus on rooms that can provide multiple functionalities to work and relax.
Increasing use of lightweight materials. There will be greater use of construction plastics and composites, which are lightweight, cost-efficient and easy to install.
Greater awareness of antimicrobial construction materials. Challenges with surface contamination will see increasing use of microbe-resistant coatings containing antimicrobial agents.
"Key Architectural Trends Determining Construction Materials Usage, Outlook 2021" is part of Frost & Sullivan's global Chemicals, Materials and Nutrition Growth Partnership Service program. — Frost & Sullivan, Santa Clara, Calif., www.frost.com