E. Max Hoene, co-founder of Advanced Concrete Technologies Inc., has retired after 32 years at the helm of the New Hampshire-based mixing/batching plant and equipment supplier. With his vast technical and industry knowhow, he will continue to support ACT in a senior advisory position.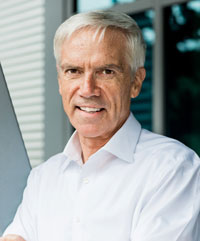 "Over the past five years we have executed a transition plan, where the new leadership has seamlessly taken over and is expanding ACT's sales and service capabilities," notes Hoene. "Our customers can rest assured that ACT management and team members continue to remain strong in our commitment to service, product quality and industry-leading innovation along the way."
Leadership will continue with Stefan Siegels, who has served as president since 2016. Service Manager Reimund Richter, with 30 years' combined tenure at ACT and parent company Wiggert & Co., and Sales & Engineering Manager Charles Watkins round out the team.
---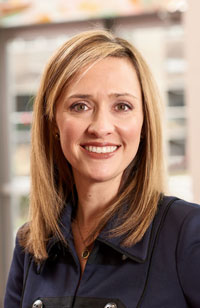 St. Louis-based Afinitas has appointed Liz Wingenbach as global director of Culture and People Development, responsible for human resources programs and initiatives at concrete plant and product equipment manufacturing locations across the globe.
"As our company continues its tremendous growth, we are thrilled to have Liz's expertise in developing people and processes that are critical to attracting and retaining the best talent in the industry," says Afinitas CEO Brad Schmidgall. "Simply put, employee satisfaction and a remarkable company culture will help drive our future success, and with Liz's stewardship we'll excel at both."
Wingenbach brings nearly 15 years of human resources experience in retail, manufacturing, and financial or energy services, overseeing talent management and acquisition, employee development, and building strategic HR business partnerships. Most recently she served as senior director of HR Business Partnerships at Caleres, a $2.5 billion footwear company based in Clayton, Mo. In addition to Caleres, Wingenbach also worked in HR management and leadership development at Peabody Energy and as a recruiter for Edward Jones, both in St. Louis. She holds a marketing degree from the Kelley School of Business with a minor in psychology from Indiana University in Bloomington, Ind., and an MBA from the John Cook School of Business at Saint Louis University.
---
Eyeing a sharp emissions cut at its Bowmanville, Ontario plant, St Marys Cement is proceeding with a first among cement mills in Canada: Installation and commissioning of wet scrubber technology, where water injection washes out and scrubs outlet airstream pollutants.
"This $25 million investment in technology to improve the plant's environmental performance has proven to be effective in removing sulphur dioxide produced in the cement manufacturing process," says Plant Operations Manager Jim Storey. "We are also pleased that the scrubber was assembled on-site and installed by local Ontario contractors and crews during our annual scheduled plant shutdown."
"The environmental benefit of the wet scrubber technology results in more water vapor being introduced into the process and then released as a steam plume, similar to other plants which use this same process technology," adds St Marys Environmental Manager, North America Ruben Plaza. "Without the cooperation and commitment of the entire St Marys team, this latest improvement could not have been delivered so efficiently."
Bowmanville plant output is in high demand, owing to new construction and infrastructure improvements in Ontario and the Great Lakes Region. The latest investment is further evidence of St Marys Cement and Votorantim Cimentos North America's ongoing commitment to sustainable operations and mitigating environmental impacts. The mill has provided highly skilled jobs in Bowmanville for over 50 years, and exhibited a commitment to continuous process improvement and investment in environmental performance. It is also the first North American industrial site to attain certification under the global standard, ISO 50001, Energy Management Systems — Requirements with Guidance for Use.
---
Vancouver, B.C.-based Ritchie Bros. reports that the 400-plus team members of its Inspection Services business closed 2020 with 600,000 equipment tickets, logging over 15 million images and analyzing hundreds of thousands of oil samples through an in-house fluid analysis lab.
"Ritchie Bros. is much more than auctions today. We offer a wealth of services, insights, and transaction solutions to help customers better manage and dispose of commercial assets," says Vice President, Commercial Operations Logan Mellott. "We believe we have the best [inspections] team and technology in the industry, uniquely positioning us to innovate and develop targeted services and solutions to meet the increasingly-sophisticated needs of our customer base. Inspections are needed throughout the lifecycle of an asset, not just prior to sale."
With a wealth of new services and insights in recent years, he adds, Ritchie Bros. launched an end-to-end asset management and disposition tool called RB Asset Solutions in 2019. It includes a free inventory management system where customers can profile their fleets by uploading photos and detailed information. Customers can also request an inspection, appraisal, and other services with a click of button.
---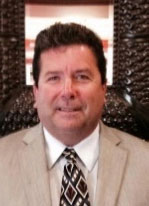 Rebar tying tool special MAX USA Inc. in Plainview, N.Y. has promoted Dan Durant to vice president of Sales, Eastern North America. After joining the manufacturer in 2015 as regional sales manager, he has expanded his skills and knowledge of how Max USA can support construction market needs with its growing line of industrial tools and innovative solutions. From working with rebar installers or contractors to planning safe and cost-effective construction strategies by integrating rebar tying technology, management credits Durant with putting "client needs front and center."
---
North Carolina-based prestressing strand specialist Insteel Industries Inc. has transferred the listing of its common stock to the New York Stock Exchange from The NASDAQ Global Select Market. Leading into the second quarter, the stock has begun trading on the NYSE under current IIIIN ticker symbol.
"We are pleased to return our share[s] to the New York Stock Exchange where Insteel was previously listed from 1992 to 2002 and to join the preeminent companies listed there as we continue to focus on delivering long-term value for our shareholders," says CEO H.O. Woltz III.