Equipment and methods proved at commercial scale to mineralize and sequester carbon dioxide gas in finished concrete have earned their developers, CarbonBuilt and CarbonCure Technologies, top honors in NRG Cosia Carbon Xprize, a $20 million global competition centered on managing and monetizing emissions from coal and natural gas combustion.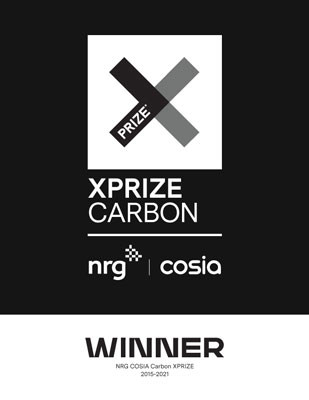 The companies will receive $7.5 million each to further develop their technologies for ready mixed and manufactured concrete production and curing. They prevailed among eight other finalists—three from the United States, two from Canada, one from China, India, and United Kingdom—in a six-year competition to see which team could capture the most carbon dioxide in the highest valued product(s). The 10 finalists received $500,000 for reaching the third (2019-2020) of three Carbon Xprize rounds. Launched in 2015 with 47 submissions from teams in seven countries, the competition progressed under the carbon-minded Xprize Foundation of Culver City, Calif., plus partners NRG Energy Inc., Houston-based power provider, and Canada's Oil Sands Innovation Alliance (COSIA), Calgary. Teams were charged with minimizing their energy, water, and land use, as well as overall carbon footprint.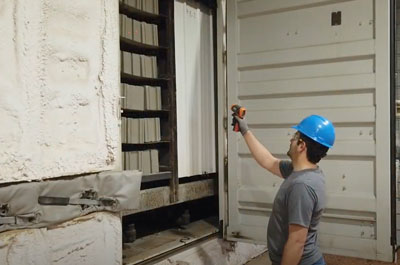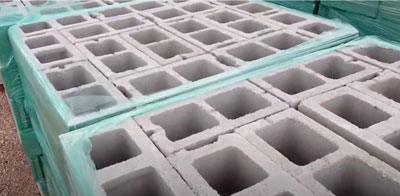 CARBONBUILT: MARKET READY
A recent University of California, Los Angeles spinoff, CarbonBuilt prevailed on the strength of its Reversa platform, encompassing mix design and curing innovations that reduce the net CO2 factor in a concrete product, slab or structure. The team of UCLA Samueli School of Engineering faculty members, project scientists and graduate students entered the competition as Carbon Upcycling UCLA to prove CO2Concrete processes. CO2Concrete was rebranded earlier this year as CarbonBuilt, a Los Angeles-based, independent entity aimed at commercializing Reversa.
"Having grown up on job sites, I have always been fascinated with the role that construction has played in solving societal challenges. To have spent the last decade finding a solution to mitigate the carbon footprint of concrete construction with a phenomenal team, and to have won the Xprize doing so is an ultimate dream come true," says UCLA Professor of Civil and Environmental Engineering Gaurav Sant.
"With incredible innovation and persistence, Gaurav and his team have developed technology that has the potential to reduce emissions at a gigaton scale," adds CarbonBuilt CEO Rahul Shendure. "We thank the NRG Cosia Carbon Xprize team not only for the award but also for setting high standards which resulted in a commercial-ready process. We look forward to delivering on our mission to decarbonize the concrete industry."
Leading initial Reversa innovations are calcium hydroxide dosing in concrete mixes, where the compound offsets the amount of portland cement required to attain design strengths, followed by CO2 gas-enabled curing. Their first field deployment during Xprize took place at the Wyoming Infrastructure Authority's Integrated Test Center. The team successfully sequestered waste CO2 from a coal-fired power plant in more than 10,000 concrete masonry units—investigators determining that Reversa can permanent store about 0.75 lb. of CO2 per 8-in. block.
A second demonstration early last month, prior to the Xprize Foundation announcement, used CO2 from coal- and natural gas-fired turbines at the National Carbon Capture Center in Alabama. Both exercises highlight Reversa's ability to consume a wide range of dilute CO2 streams, unlocking the potential for partnerships across a wide range of industries, including with many of the distributed direct air capture technologies currently under development.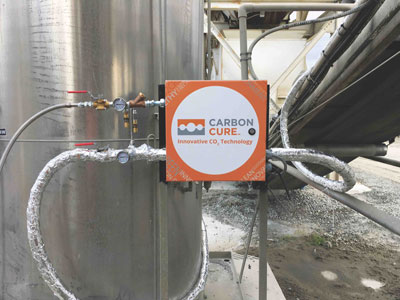 CARBONCURE: CCU VETERAN
Far and away the leader in carbon capture and use (CCU) methods applicable to concrete, Halifax, Nova Scotia-based CarbonCure Technologies earned its prize with a CO2 injection and mineralization process that has been widely deployed in North America and beyond. The company's team proved its CCU method at the Alberta Carbon Conversion Technology Centre in Calgary, replicating successes that North American and overseas CarbonCure users have logged in commercial high slump and dry cast concrete production for nearly a decade.
"Climate change can seem like an insurmountable challenge. Team CarbonCure and our fellow Carbon Xprize contenders have demonstrated that the challenge is surmountable and that we have the solutions available today to create meaningful change," says CarbonCure President Jennifer Wagner, team leader. "The prize money will be used to accelerate our path to our mission of reducing 500 million tonnes of carbon emissions annually by 2030. We're also committing to build an Xprize legacy by investing a portion of the funds into social equity initiatives."
"CarbonCure's solution for the concrete industry exemplifies Xprize's ideal innovation—it is effective, commercially viable, and scalable—and it can make a real difference to climate change today," adds Xprize Foundation Vice President of Climate and Energy Marcius Extavour.
Through more than five years of demonstrations or pilots, the competition enabled CarbonCure to showcase its flagship plus newer processes, including the world's first integrated CO2 capture project from cement kiln emissions—Argos USA, Calera, Ala.—with beneficial reuse in concrete production. The final Carbon Xprize round saw premier of the company's newest commercial technology: carbonating reclaimed concrete plant process water for onsite recycling.