David de Garis will retire as branch manager of Columbia Concrete Block Machine Australia in July, capping a nearly four-decade career with Columbia Machine Inc., Vancouver, Wash. He will assist in a leadership transition over the next five months. Concurrently, Columbia Machine has appointed Nigel Butler to the new position of CCBM Australia general manager. He arrives with extensive experience in concrete plant equipment engineering, fabrication, installation and maintenance, and is poised for a return to the equipment solutions side of the business.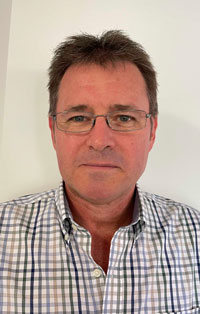 An executive transition at Texas-based C&W DustTech will see Chief Growth Officer Bill Werra replace CEO and President Deryl Beakley in June. Most immediately, Werra has been named president of the concrete plant dust collection system leader and begun working with his predecessor on a successful leadership change.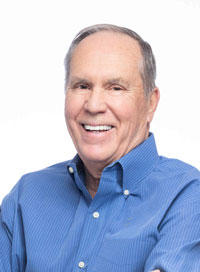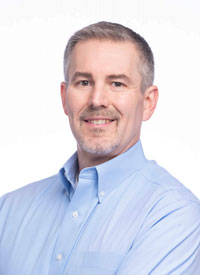 "It is with heartfelt enthusiasm that I share the news of my upcoming retirement after nearly 30 years with C&W, and express my excitement for [the] future," says Beakley, who will remain on the board of directors. "Bill is well prepared to take the helm, with a diverse leadership background that supports his hands-on knowledge of C&W's product lines, our distribution network, and the end users who rely on us to keep their plants up and running."
Werra joined the executive team two years ago, bringing more than 25 years of manufacturing background, focused on technical engineered solutions for heavy industry. His knowledge of the business, C&W notes, is coupled with a commitment to exceptional customer care that mirrors Beakley's and is the core of the recently adopted "Dust Settles. We Don't." brand. Chief Operating Officer Steve Duncan, a 15-year C&W engineering and operations veteran, will team with him to design and execute a new strategic vision, extending the manufacturer's focus on clean air technologies and aligning with changing market needs.
"Coming off of a challenging 2020, we're entering 2021 with strong momentum due to our team that worked tirelessly to create new processes and systems for customers hit hard by the pandemic," affirms Werra. "This team's commitment to delivering new dust technology solutions tees up a very exciting future."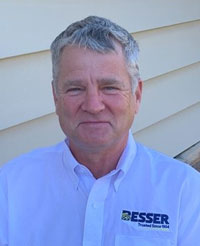 Besser Co. in Alpena, Mich. has promoted Scott Kennedy from technical service manager to vice president of Pipe and Precast. He joined the company in a technical service capacity following the 2007 sale of his family's Besser-equipped pipe plant in North Carolina—an operation he led for 20 years. Along with his duties as a Besser contractor, then full-time technical service manager, Kennedy has served as an instructor for the American Concrete Pipe Association Pipe School, plus Besser training programs in Sioux City, Iowa or individual customer plants.
His successor is Ryan LaVigne, who moves up from a technical service representative post. He joined the Besser team in 1998 as an intern from Alpena Community College's Concrete Technology program. Hired upon graduation, LaVigne entered the Besser Management Trainee program; after a 15-month tour of all departments, he was named technical service representative for Masonry and Hardscape. More recently, LaVigne has broadened his product knowledge and become resident expert in vapor generators for concrete products plants. He has also gained practical hands-on pipe machinery experience during formal training for Pipe and Precast responsibilities.
Maryland-based specialty admixture producer Active Minerals International has appointed Brad Casper as president and chief executive officer. He arrives with a deep background in specialty minerals and mining for global industrial and energy markets, most recently as president of U.S. Silica Holdings Inc., Katy, Texas.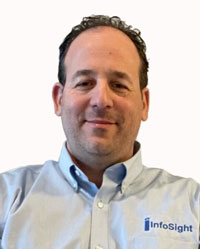 Eric LaChapelle has joined the sales team of InfoSight Corp., Ohio-based developer of metal barcode identification tag solutions for concrete structures or products. As regional technical sales specialist, he will serve concrete and other industry accounts in the upper Northeast. He can be at [email protected]; 732/997-9151.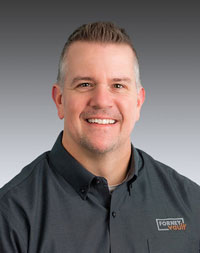 Pittsburgh-based Forney LP has named Peter Jones as platform sales manager, a new position supporting growth of the ForneyVault automated construction materials testing equipment and technology offering. Prior to Forney, Jones was senior municipal software specialist with Link Computer Corp. and also served as W.W. Grainger Inc. commercial account manager, Natural Resources. Jones holds a bachelor's degree in accounting, finance and management from Hiram College, and has completed Sandler Sales Training: Peak Performance Management, Selling Foundations and DDI: Coaching & Maximizing Performance, Interaction Management programs.
Navistar Inc. reports that its International Truck and parts business have been awarded cooperative contracts through Sourcewell, a government agency focused on helping peer agencies, educational institutions and nonprofits work more efficiently. Effective over the next four years, the contracts designate International Truck and the Navistar parts business as a verified seller to over 65,000 non-profit organizations. They include state and local governments, public and private education, research agencies, charitable groups and food banks across the United States and Canada—all Sourcewell participants.
"Through this program, Sourcewell members are able to purchase our industry leading vehicles without having to spend time and money on the bid process," says Navistar Vice President, Vocational Mark Stasell. "We are proud to be a part of this program and a partner in helping these organizations reach their goals."

The Sourcewell cooperative contracts will save participating organizations time and money by eliminating much of the work associated with the bidding process for International vehicles, including spec'ing equipment and advertising and evaluating bids. Such functions are instead performed by Sourcewell, allowing participating organizations to jump straight to a purchase order offer and vastly speeding equipment delivery time. For parts, Sourcewell members are afforded an easy and streamlined buying process; members can purchase from any dealership within the network at any time and leverage the collective group buying power.
Motion Industries Inc., Alabama-based distributor of maintenance, repair, and operation replacement parts, and industrial technology solutions provider, will operate under the brand name of "Motion." The move to rebrand is intended to solidify the company's structure and advance its position in the marketplace, and coincides with 75th anniversary observances.

"The goal of this change is twofold: 1) to have the name 'Motion' as well as the 'Mi' logo synonymous with and increasingly recognized as the premier industrial solutions company that we strive to be every day for our customers, and 2) to promote and reflect that the Motion structure and strategy is cohesive, allowing a deeper focus on sales, expertise, and customer service that make us different and valued," says Motion President Randy Breaux.
GreenCE Inc., Texas-based provider of continuing education programs for design professionals, has announced 2020 continuing education awards for building product manufacturers, including California concrete tile producer Eagle Roofing Products. GreenCE produces AIA, GBCI, IDCEC, and LEED Exam prep courses for delivery to its 100,000 subscribers.
"Building product manufacturers achieved extraordinary course participation despite the Covid-19 crisis. Online AIA courses and webinars exceeded industry benchmarks and resulted in effective specification opportunities for product manufacturers," says GreenCE CEO Ron Blank. Continuing education award courses are designed with video, audio, and animation to offer design professionals an engaging experience and product manufacturers a connection with decision makers.
"Several years ago, Eagle Roofing Products committed to increasing our exposure to the specifier market. We put together an industry leading team of subject matter experts and collaborated with GreenCE to develop a presentation that would allow them to deliver an impactful message in all regions. We greatly appreciate the guidance in developing the course and would recommend them to any company looking to increase their exposure with architects," adds Eagle Roofing Director of Business Development Tyler Allwood.
Ingersoll Rand Inc., a global provider of mission-critical flow creation and industrial solutions, has entered into an agreement to acquire the assets of Tuthill Vacuum and Blower Systems in a cash deal with projected early-2021 closing. Based in Springfield, Mo., Tuthill designs and manufactures positive displacement blowers, mechanical vacuum pumps, vacuum boosters and engineered systems for end uses including cement transfer. Employees and brands will join the Ingersoll Rand Industrial Technologies and Services (IT&S) segment, which manufactures a broad range of compressor, vacuum and blower solutions.
"This transaction delivers on our commitment to significantly accelerate our growth plan and demonstrates our ability to seek out premium and iconic industrial brands with strong complementary technology and commercial growth opportunities," says Ingersoll Rand CEO Vicente Reynal. "Following our disciplined capital allocation strategy, we are paying a multiple largely in line with prior acquisitions and expect this transaction will provide a similar opportunity over the coming years to generate return on invested capital."
"Customers in this market segment require a diverse mix of technology to address specific needs," adds IT&S Americas Vice President and General Manager Gary Gillespie.