In partnership with Habitat for Humanity International and affiliates, the National Ready Mixed Concrete Association-aligned Build with Strength Coalition will donate ready mixed concrete for homes planned across 16 locations. With an eye to sound building methods and noncombustible material specifications, work is set to start next month on three two-bedroom projects, each of insulating concrete form construction, in Paradise, Calif.—the developed area hardest hit by the 2019 Camp Fire.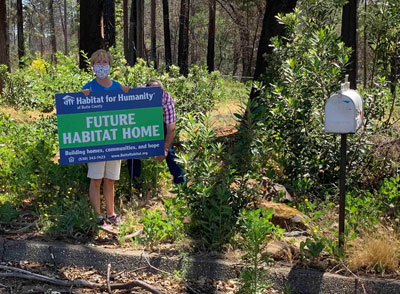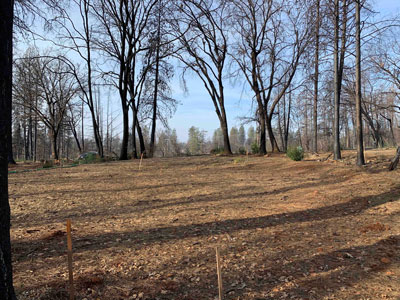 "The town of Paradise was 90 percent destroyed. Residents have had their lives turned upside down," says Habitat for Humanity of Butte County (Calif.) Executive Director Nicole Bateman. "We are grateful for our partners in the concrete industry for stepping in to help with the rebuilding process. Their generous donation will not only provide affordable housing but also resilient homes that can withstand the elements that come with wildfire-prone areas."
"We have a responsibility as an industry to have a positive societal impact. Our partnership with Habitat represents a commitment to that responsibility in communities across the country," affirms NRMCA President Mike Philipps. "[Our] members are proud to supply concrete in all of these markets and to be supporting this initiative. But to help more families have homes that are both affordable and resilient means that much more. Our hope is to expand this partnership so that we can continue supporting Habitat's vision of a world where everyone has a decent place to live."
"One of the most important pillars of our organization is building stronger communities," notes Habitat for Humanity International Vice President of Corporate and Cause Marketing Partnerships Julie Laird Davis. "Build with Strength holds similar values and will be an integral part in ensuring that more families have access to safe, durable, and affordable homes."
Build with Strength encompasses architects, builders, engineers, emergency services personnel, policymakers and others committed to safe, sound methods for residential and low- to mid-rise commercial building. Joining the coalition in the Habitat for Humanity projects as collaborators and contributors are the American Concrete Pumping Association and Insulating Concrete Forms Manufacturers Association.
"Habitat for Humanity is an incredible partner for these projects. It's an amazing feeling to know that the industry will help to provide affordable homes that are comfortable and safe for those living in them," says ACPA Executive Director Christi Collins. "Concrete can provide great peace of mind for homeowners."
"Insulating concrete form construction can help hard-working families by providing safe and strong homes," adds ICFMA Chairman Mike Kennaw. "The partnership with Habitat for Humanity gives us a great opportunity to set an example for how we should be building resilient communities across the country."