Sources: Titan America LLC, Norfolk, Va.; Separation Technologies LLC, Roanoke, Va.; CP staff
Separation Technologies (ST) has commissioned its first industrial scale plant engineered to reclaim fly ash from coal ash impoundment basins. A pilot facility at the Talen Energy Brunner Island Steam Electric Station in York Haven, Pa. combines the Titan America subsidiary's new proprietary drying and screening system with longstanding electrostatic separation equipment for removing unburned carbon from subpar coal ash. The processes and technologies, debuting in tandem, yield ProAsh, ST's established ASTM C618 product; and EcoTherm, a recently developed material with fuel value plus chemistry suiting cement production.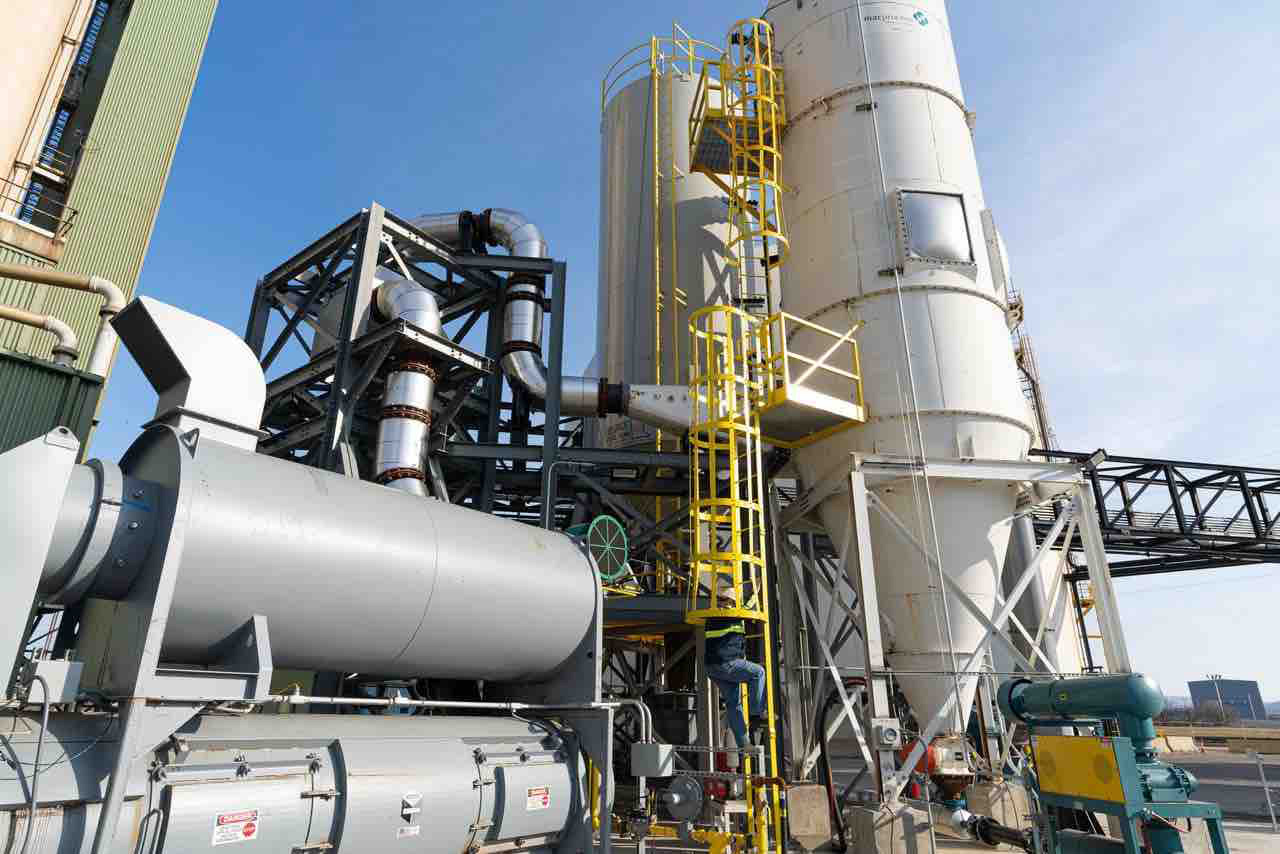 The drying and electrostatic separation equipment allows for Brunner Island basin ash to be converted to ProAsh and EcoTherm without relying on high temperature combustion of the residual carbon. "Fly ash pond and landfill reclamation represents the future of the supplementary cementitious materials industry," says ST President Tom Cerullo. "ST is proud to announce this important milestone in our 25th year of developing industry-leading solutions for the construction material and power generation sectors. This advancement can be widely deployed as part of Titan Group's commitment to sustainable business practices, carbon dioxide reduction, and development of environmentally responsible products."
"By harnessing the power of this technology, ST is utilizing a revolutionary beneficiation process that is capable of converting reclaimed ash from basins in an efficient manner," adds Titan America CEO Bill Zarkalis. "The result is a high-grade, low carbon construction product and a fuel-rich product for cement manufacturing and power generation."
The combined ProAsh and EcoTherm production continues a Talen Energy and ST collaboration that began with the 1999 launch of electrostatic separation-enabled fly ash beneficiation at the utility's Brandon Shores Power Station in Anne Arundel County. The relationship expanded with ProAsh equipment installation at Brunner Island in 2006. ST has processed and marketed 5 million tons of the branded material over 21 years between the Talen Energy stations. Its electrostatic separators have been employed at other North American utilities and across eight countries to produce a consistent, high quality fly ash for concrete mix designs of lower CO2 footprint compared to those with portland cement as the sole binder. 
Related articles
Charah sees cement kiln raw feed in 8 million-ton ash contract