The Interlocking Concrete Pavement Institute recognized 18 winning and 17 honorable mention projects at its 2020 Hardscape North America Awards ceremony held last month during a special virtual event. The annual awards program honors leading residential and commercial hardscape designs for walkways, patios, pool decks, outdoor living kitchens and living spaces, and driveways as well as commercial plazas and streets.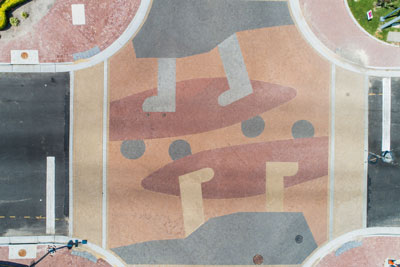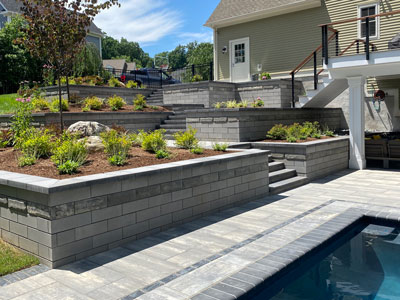 A record 169 projects competed among 18 hardscape categories, including Clay Brick, residential or commercial (all sizes); Concrete paver, residential (< and > 3,000 sq. ft.) or commercial (< and > 15,000 sq. ft.); Segmental retaining walls, residential or commercial (all sizes); and, Combination of hardscape products, residential (< and > 4,000 sq. ft.) or commercial (all sizes). Projects completed in the U.S. and Canada between November 1, 2016 and June 30, 2020 were eligible for entry into the competition.
Hardscape teams received awards for a diverse and awe-inspiring group of projects juried by industry experts for excellence in design, quality, compatibility with related construction materials and systems, and construction innovation. HNA Awards reveal the highest level of detail from planning through project completion to produce exceptional results for project owners. The presentations demonstrated that designers, product manufacturers, distributors, and installers must all play collaborative roles to achieve successful projects worthy of industry-wide recognition.
"Despite the unprecedented challenges we all faced in 2020, HNA Award honorees remained dedicated to delivering excellence. The impressive projects recognized reflect great creativity, attention to detail, and collaboration between designers, manufacturers, and installers. We're proud to honor their exceptional accomplishment," says Dr. Marshall Brown, ICPI chair.
The HNA Awards are produced by ICPI; endorsed by the Brick Industry Association and National Concrete Masonry Association; and, sponsored by Belgard, Blades Direct, Keystone Hardscapes and SiteOne.
Additional HNA awards will be featured in the July issue.