How the tech industry's sustainability agenda is driving demand for low-carbon concrete.
[Sponsored Content]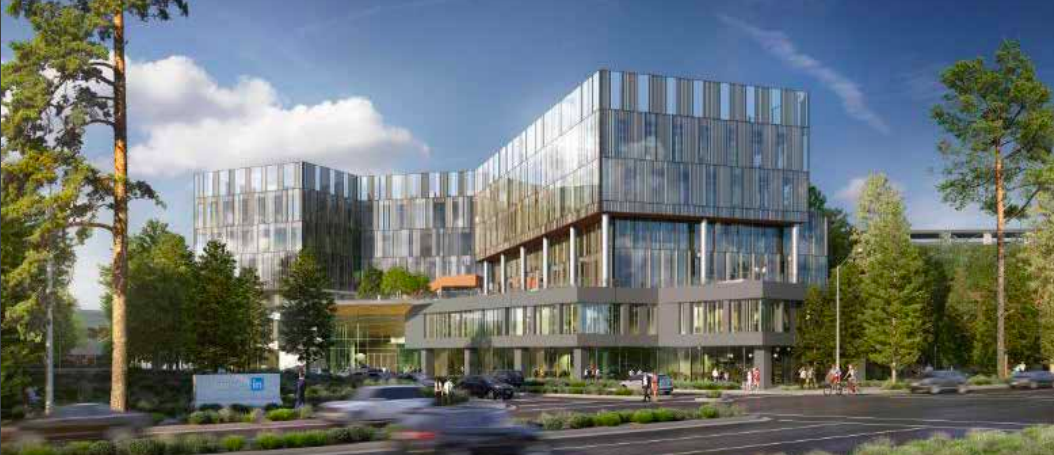 The American Institute of Architects (AIA) expects spending on non-residential buildings to decline in 2021. This is due to the decrease in demand for office and retail space and a delay in planned public sector projects. There is one exception, however: the technology industry.
The events of the past year have accelerated the use of digital technologies, creating demand for construction to support the tech sector's massive growth.
Concrete is the perfect material for these construction projects since it doesn't rust or rot and is resistant to the elements and natural disasters. There's another reason tech companies favor concrete as a building material: its low-carbon innovation potential.
Today, carbon reduction and removal are standard business practices in the tech industry. As tech companies build data centers, eCommerce fulfillment centers, and technology campuses to support their growth, they're specifying low-carbon concrete.
Data centers
Data centers are designed with their unique mechanical and electrical infrastructure requirements in mind—and concrete is the best construction material to house the expensive machines stored in data centers. As such, data centers offer concrete producers a tremendous market opportunity. A typical data center is approximately 165,141 square feet and uses tens of thousands of cubic yards of concrete.

Producers that have proven low-carbon concrete mix designs in their product portfolio have a distinct competitive advantage when it comes to pursuing these projects.
eCommerce fulfillment centers
The eCommerce industry experienced immense growth in the past year due to the changing consumer behavior caused by the pandemic. This surge in eCommerce created a 51% increase in large fulfillment center demand.

For eCommerce businesses, order fulfillment is one of the most costly line items. The best way to make fulfillment cheaper is to place inventory closer to the customer which is driving demand for more regional distribution centers across the world—and creating a great opportunity for concrete producers to bid on these large projects.
Technology campuses
Most tech companies have impressive campuses that reflect their core company values: innovation and sustainability. Recently, tech companies are bringing these values into the construction process of new projects and creating another opportunity for concrete producers with innovative and sustainable mix designs.
In a recent webinar, Jennifer Mitchell, LinkedIn's Senior Manager of Design Build Workplace, shared her experience building LinkedIn's Middlefield Campus using low-carbon concrete.
Through clever design, performance-based specifications, and great partnerships with the architects, engineers, general contractors, and concrete producers, the project saved 4.8 million lbs of CO2 through innovation in concrete mix design.
The bottom line is that low-carbon concrete offers an excellent opportunity for producers to gain a competitive advantage to produce concrete for these large tech construction projects.
The Big 3 Tech Construction Opportunities for Concrete Producers
If you'd like more information about the opportunity that exists in the tech industry, download our latest eBook: The 3 Big Tech Construction Opportunities for Concrete Producers.
Download Now
If you'd like to chat about how you can win new business from the technology industry with CarbonCure, please get in touch with a CarbonCure representative or call 1-844-407-0032.