A five-year, $3 billion capital investment plan Bismarck, N.D. parent MDU Resources Inc. unveiled in late 2020 sees Knife River Corp. budgeting for construction of a prestressed concrete plant in Spokane, Wash. and employee training center in Albany, Ore., plus development of the Honey Creek Quarry in Burnet County, Texas. The new Knife River Prestress operation will succeed a legacy CPM Prestress yard acquired from Oldcastle Infrastructure, while the training center will anchor the producer's construction materials and services workforce development activities in the Pacific Northwest. MDU projects $716 million in 2021-2015 outlays for its construction materials and services operations, with $189 million earmarked for 2022, as new-facility work peaks.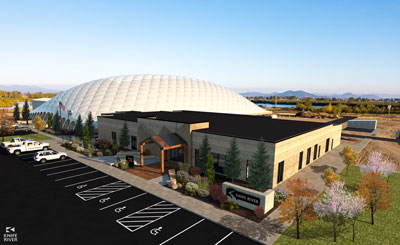 "MDU Resources continues to experience significant growth across our balanced mix of businesses, and we believe the capital investment plan demonstrates our commitment to organic growth," says MDU Resources CEP David Goodin. The company continues to explore acquisition opportunities supporting the Knife River subsidiary, he adds, with deals becoming incremental to the five-year forecast.
---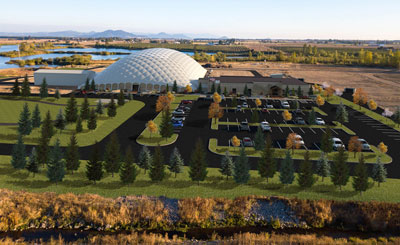 MCMURRAY RM ACQUISITION
The first transaction following the 2021-2025 guidance expands Knife River's Intermountain Region footprint. The producer closed 2020 by acquiring the assets of McMurry Ready-Mix Co., a concrete and aggregates supplier based in Casper, Wyo. A McMurray concrete plant on the city's west side will serve as a satellite to a Knife River ready mixed site on the east side. With combined reserves estimated at 100 million tons, McMurray aggregate sites along Interstates 25 and 80 will operate under the Knife River Materials brand. Along with Casper, Knife River's Intermountain operations include Cheyenne and Laramie, Wyo. sites, as well as locations throughout Montana and Idaho. The McMurray Ready-Mix assets mark Knife River's seventh acquisition since 2018.
"We have enjoyed steady growth in central and southeastern Wyoming for 20 years, and expect this acquisition to help us support our customers for the next 20 years and well beyond," says Knife River CEO David C. Barney. "Casper has been a good market for us. We know and respect the McMurry team, and it is great to have their employees join Knife River."