Sources: LafargeHolcim Ltd., Zurich; CP staff
LafargeHolcim projects a second quarter closing on a $3.4 billion deal for Nashville-based Firestone Building Products (FBP), the largest acquisition in the company's five-year history and one stretching well beyond its cement, aggregate and ready mixed concrete production competencies. With a full range of EPDM (ethylene propylene diene monomer), thermoplastic polyolefin, PVC, asphalt and metal offerings, FBP is a key player in commercial roofing and companion insulation; tandem Wall and Lining businesses feature metal building or siding panels and insulation, and geomembrane or rubber products for civil or recreational water retention systems.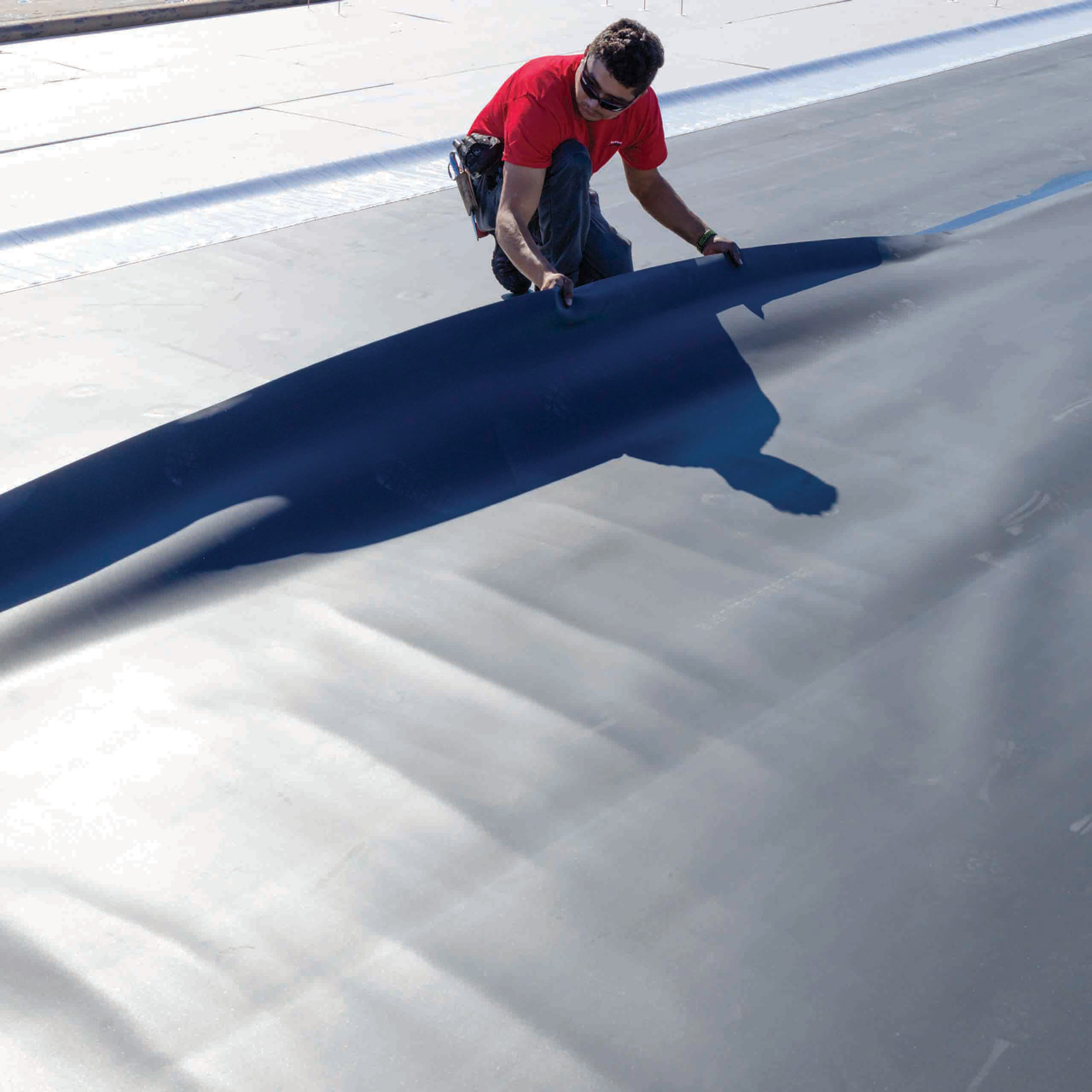 The acquisition is a milestone in LafargeHolcim's quest to become a global leader in innovative and sustainable building solutions and "build a world that works for people and the planet," according to CEO Jan Jenisch, who gained roofing market perspective at the helm of Swiss contemporary Sika AG. "With Firestone Building Products, we are strengthening our biggest market, the U.S., while also building a global growth and innovation platform. I have great respect for the high-caliber leadership and expertise of the Firestone Building Products team and look forward to welcoming them into the LafargeHolcim family."
"We are in a prime position to accelerate our growth by combining [our] advanced technologies and know-how with LafargeHolcim's global scale and reach," adds FBP President Taylor Cole, whose organization spans 15 manufacturing facilities, 1,800 distribution points, and three research & development laboratories.
Building on FBP's strong organic growth, LafargeHolcim envisions bolt-on acquisitions and cross-selling opportunities with core operations. The producer likewise aims to globalize a roofing, siding and lining portfolio by leveraging its European and Latin American construction market positions. LafargeHolcim underscores how urbanization trends are accelerating development of the flat roof market, and FBP solutions' instrumental role in resource efficiency, as up to 60 percent of building's energy is lost through the roof. The company mitigates that condition with cool roof, insulation and waterproofing systems, while its green roof offerings contribute to sustainable urban environments. FBP roofing technologies complement LafargeHolcim's sustainable building solutions, from ECOPact green concrete to the EcoLabel cementitious materials series—all accelerating the producer's commitment to net zero carbon operations by 2050.
Related articles
LafargeHolcim adopts new label for low CO2 and recycled content materials
LafargeHolcim grows EPD library, shrinks concrete, cement carbon intensities