Technology plays a unique role for producers who serve small markets
By Craig Yeack
In a technological irony, small town ready-mix operations demand expansive thinking. Even if you weren't born in a flyover state, educated with 4-H and Future Farmers of America, don't buy your groceries from a family market or stop your car in the middle of the road to talk to neighbors, you just might be "small town," too.
Illinois Ready Mixed Concrete Association Executive Director Jim Randolph explains his experience running ready-mix operations that serve small markets. He owned and managed PBI Redi-Mix & Trucking for 34 years, after first operating the company's three Central Illinois locations for 12 years. He describes his role as, "chief cook and bottle washer! Whether it's a little big business or a big little business, the owner is also president, CEO, CFO, general manager, and batcher. The company's leader also recharges bins, unloads bulk cement, loads trucks, handles sales calls, quotes, customer and employee relations, schedules late into the night, and makes the new changes early the next morning."
Ready-mix is a complicated business. Randolph rightly points out that one person must understand and execute quickly on just about everything. Whether you have one plant or 20, the owner "manages HR, drivers, union relations, the office, company insurance, and fleet maintenance. The owner is generally the QC person through the week and, then runs gradations on weekends." In short: Small town ready-mix demands broad understanding combined with the necessity to "git er done." To be truly useful, modern technology must have "no fences."
Wayne Lawson, senior vice president of Hahn Ready Mix Company in Davenport, Iowa, points out that the fabric of the community shapes the business. Small town concrete producers, he says, are built on "great relationships where our customers are real friends of our drivers and managers, where their children grow up, go to school and play sports together."
In a place where everyone knows everyone and would rather work long hours than let someone down, peer-group pressure leads to a better quality of work. Lawson also points out that folks take great pride in what they do and take it as a personal insult if they are "watched" by someone, or even worse, monitored by technology.
TECHNOLOGY IMPLICATIONS FOR SMALL TOWN PRODUCERS
Noninvasive technology is critical. Folks who care about their company and community want answers, not oversight. For instance, consider over-trucking.
In an effort to go the extra mile for customers, staff often "give away" service. They routinely hold back extra trucks for surprise demand and over-truck jobs. Kudos to the National Ready Mixed Concrete Association for its annual Fleet Benchmarking Survey, which suggests variable and fixed costs for delivery are about 22 percent of net sales and the industry's typical profit before tax is around 5 percent. By rough calculation, that means on every given day for every truck held back or over-trucked, the profit generated by five trucks is destroyed.
Customers and producers can win with targeted technology improvements. The civic-minded employee wants extra trucks, but the real need is better deployment. If dispatch activity, order demand, and real-time truck availability are transparent to all employees, then resources can be more closely balanced with demand. This, of course, requires modern, distributed tools which are often SaaS (software-as-a-service) based and operate on a mobile platform.
A huge plus for small town operations is that they can get more done with fewer people. For instance, the batcher is often empowered to change mixes as needed during the day. But unrestrained, good intentions for a neighbor can backfire.
Over-cementing is a big issue. Portland cement costs account for about 25 percent of net sales revenue. Bumping the ordered mix from 4 to 4 ½ bags adds about $2.80 to the cost and wipes out about half the typical profit per yard. Beyond the cost, balanced materials are critical for the mix. Too much cement can cause excessive drying shrinkage, reduced strength, reduced workability, thermal cracking, and a host of other problems.
The typical answer to over-cementing is to prevent the batcher from making mix changes, but folks are rightly upset when technology slows them down. The better answer is to use technology to guide better decisions, not to impose restrictions. A modern system can provide targeted advice to the batcher on how to improve strength for a given mix. If done in a balanced format, this can be quite economical.
Small town ready mix is where innovation lives. This stems from the necessity of everyone wearing lots of hats and their compulsion for doing a good job. Technology providers need to listen, not tell. They need to gather data and transform it into information so folks can just do what they are naturally inclined to do: Make the right decisions on their own.
---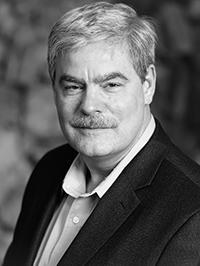 Craig Yeack has held leadership positions with both construction materials producers and software providers. He is co-founder of BCMI Corp. (the Bulk Construction Materials Initiative), which is dedicated to reinventing the construction materials business with modern mobile and cloud-based tools. His Tech Talk column—named best column by the Construction Media Alliance in 2018—focuses on concise, actionable ideas to improve financial performance for ready-mix producers. He can be reached at [email protected].