After more than 25 years training segmental concrete pavement industry professionals, the Interlocking Concrete Pavement Institute is providing solutions through a new form of interactive learning.
Without question, the global pandemic overtaking norms in 2020 is dramatically reshaping many training routines and well-established learning processes. Industry-focused workforce development and professional certification programs are two clear examples. As employers began to cope with the restrictions placed upon them to protect human health, education providers began looking for solutions that would enable essential training to continue without compromise. While many individual distance learning opportunities exist, and have for some time, employers are finding them to be inefficient, costly, and not suitable for their needs in the current environment.
An important challenge is understanding the specific needs of an industry in key areas of business operation and applying that understanding to the creation of a distance learning program that employers can support. Industry employers are asking for more efficient training opportunities for their teams that can be delivered in a comprehensive and concentrated fashion. They are looking for industry-specific, multi-track, and interactive training that their team members can take advantage of safely, quickly, and without travel.
By assembling an industry-focused two-day virtual education event, January 26-27, ICPI will be able to deliver ultra-efficient 30 hours of specialized training across business, installation, and marketing and sales tracks at a time when many North American industry companies will be preparing their workforce for a busy spring season. Employers can have their team members learn industry best practices from a choice of 42 training sessions without disruption to business operations. This formula essentially creates a learning buffet for industry employers and career seekers alike.
---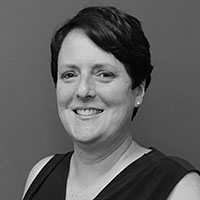 As director of Education and Workforce Development for the Interlocking Concrete Pavement Institute, Merry Beth Hall is the staff liaison with the Education Committee, Contractor Education Subcommittee, education program development and administration. She can be reached at 703/657-6897.